NEW YORK – The leaders from creative production studio Flavor and Cutters Studios are very proud to announce the addition of Matt Trudell to their global staff in the position of Motion Designer. The announcement was made by Flavor's Executive Producer Neal Cohen and Executive Creative Director Brian McCauley.
A New Jersey native, Trudell joins Flavor after more than two years of freelance success as a highly respected Motion Designer. Over the past few years, his work has appeared in countless prominent commercial and television productions, and in installations at the National Museum of Military Vehicles. Joining the team in the Cutters Studios office in Manhattan as a key creative resource to the overall Flavor collective worldwide, Trudell has hit the ground running. He is already hands-on with high-profile digital project workflows spanning multiple offices.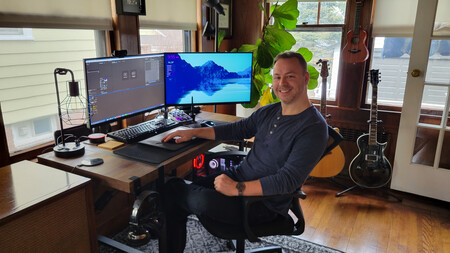 "What attracted me to Flavor and Cutters Studios was how much freedom they have given me to run with an idea and bring it to life," Trudell began. "Everyone is very talented and trusts each other in their roles which can create very fast, impactful results. I'm looking forward to being part of those projects that make you say, 'Wow – that was cool!'"
Following his Computer Graphics studies at Pratt Institute, Trudell landed with Curious Pictures, where his contributions included serving as an animator on director Brett Morgen's award-winning documentary feature, "Chicago 10." In subsequent roles spanning 3d animator, lead animator, creative director, and art director with NYC-based 321Launch and Edit 1 respectively, Trudell honed his expertise in previsualization and visual effects while also helping to develop countless Super Bowl spots for leading brands and agencies.
"We are excited to work with Matt," McCauley added. "He brings loads of motion graphic talent to the team."
To support its illustrious clients worldwide, Flavor is always looking to expand its roster of freelancers. Experienced and passionate designers, 2D/3D animators, character animators, VFX artists, compositors and Flame finishers are invited to send reels, portfolios, and resumes. City, state, or country of residence are non-issues in the group's mission to collaborate with the best of the best. Please visit this link and reach out for immediate consideration: http://cuttersstudios.com/freelancer.
About Flavor
Flavor is a phenomenal global collective of visual storytellers commanding the most powerful digital technologies on the planet. Together with its Cutters Studios partners Cutters, Dictionary Films and Another Country, Flavor represents unlimited production capabilities. Experience Flavor's globally impacting, industry-defining animation, design, and VFX works online at http://www.flavor.tv.