SixTwentySix has welcomed director Jonathan Salmon to their roster for commercial, music video, and long-form work. This marks the young filmmaker's first US formal representation.
Born and bred in Seattle, Salmon is a self-taught talent who discovered an affinity and gift for art and film in his early 20s during a project collaboration with a friend before ultimately relocating to Los Angeles to actively pursue his filmmaking career.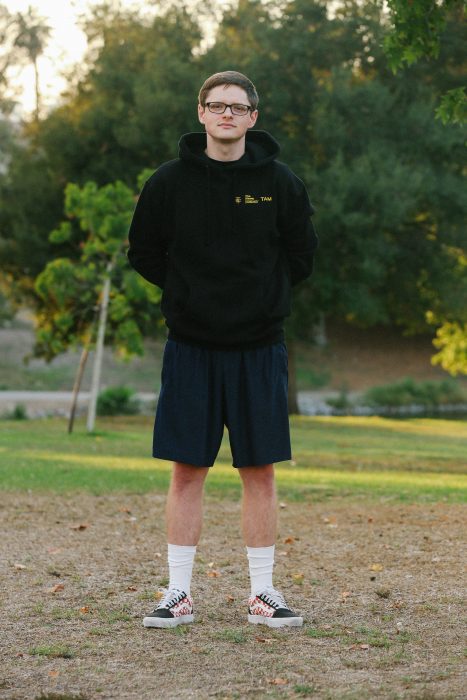 As a filmmaker, Salmon's shooting style exhibits a passionate desire to support the truth and its community in any film he creates. His main goal with any piece he directs is always steadfastly aiming to keep every performance authentic to the material, pushing the narrative with "life forward" as the forefront mantra in his craft. This approach is the cornerstone for films and commercials that Salmon has done for an array of projects, including Venus Williams, Lacoste, Apple Music, Amazon, Highsnobiety, Beats By Dre, On Running, Lexus, and many other premiere brands and corporations.
Along with commissioned projects, Salmon has directed on a plethora of music-driven spots, including the campaign for the NFT-inspired app S!ng, NPR's Tiny Desk concert featuring DUCKWRTH, and multiple music videos for Vince Staples, Tove Lo, and others.
On joining the SixTwentySix roster, Salmon shares, "I'm extremely excited to be a part of the SixTwentySix team. It's so simple – I like them, they like me, we like each other. It's fun, great, amazing, and quite frankly – I just love them – there's not much more to it than that!"

Jake Krask, SixTwentySix Co-Founder and Managing Director, says, "We're very honored to have Jonathan join our SixTwentySix family. We are greatly looking forward to working with him and championing his already impressive filmmaking career."

Adds Austin Barbera, SixTwentySix Co-Founder and Executive Producer, "We've had the immense pleasure to work with and support the careers of talented new filmmakers and are elated to represent Jonathan. He is an exceptional talent whose storytelling conveys a raw and relatable authenticity that emboldens and inspires audiences."