Award-winning creative studio Spillt was recently enlisted by HBO Max and Campfire Studios to produce the main titles for "Low Country: The Murdaugh Dynasty."
This chilling, three-part docuseries chronicles the legacy of the Murdaugh family, whose century-long, powerful influence over the legal system in South Carolina's Lowcountry unravels amid accusations of fraud, deception, and murder.
Collaborating with Campfire Studios, Spillt needed to strike a powerful enough tone to lure viewers into the story, getting them to ask the right questions and keeping them guessing without relying on key plot elements. Thematically, this tone had to combine an authentic southern local with the ideas of rotting decay and generational wealth.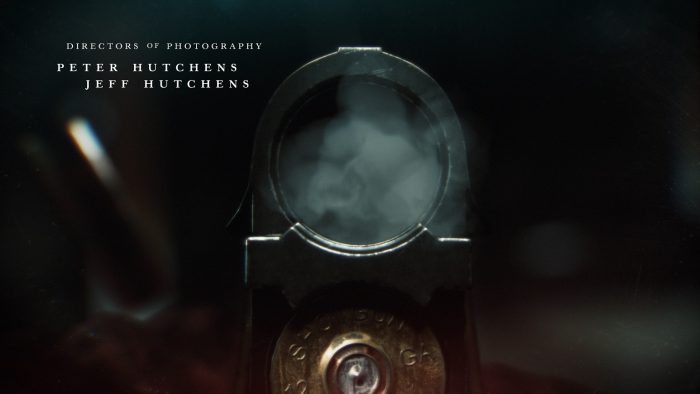 In approaching the project, the Spillt team did what it does best: create and draw from a beautiful mess.
"We challenged each other to bring as much depth of thought to this project as we all pushed our technical and creative chops," said Spillt Senior Creative Director Ryan Summers. "Everyone tossed creative ideas full of references, writing, textures and tones into one big pile, which–as a team–we debated to determine what could be shaped into unique concepts, and everyone went off on their own to craft their take on a possible narrative."
Spillt combined brainstorming in Milanote, AI tools (DALL-E and Midjourney) and creative process, allowing for the progression of pacing without style frames. Instead, the studio edited stock footage, ripped footage, AI elements and rough Photoshop comps to get the theme and pacing of the main titles locked before designing.
"When paired with a thorough description, this really helped in tonality by enabling us to design each shot based on the rough cut," explained Ed Rhine, Spillt's owner and Executive Creative Director. "But what's particularly special to me is that every single person at Spillt contributed to the conceptual development and ideation, which is really the perfect example of our approach and mantra."
The result was a title sequence that Spillt owned together as a team, even though it has the cohesiveness of being derived from a singular vision.
In addition to the series' 30-second main titles, Spillt produced more than 100 pieces of custom in-show editorial content for "Low Country: The Murdaugh Dynasty."
Project Credits
Campfire Studios
Directors: Mor Loushy, Daniel Sivan
Executive Producers: Ross M. Dinerstein, Mor Loushy, Daniel Sivan
Co-Executive Producers: Brendan Daw, Rebecca Evans, Ross Girard
Producers: Brooke Brunson, Kaitlin Del Campo
Directors of Photography: Peter Hutchens, Jeff Hutchens
Editors: Gary Pollak, Erin Perri, Eileen Kennedy, Alex Durham ACE
Music: Antonio Pinto, Eduardo Aram
Spillt
Executive Producer: Kate Swift
Producer: Katie Mariani
Executive Creative Director: Ed Rhine
Senior Creative Director: Ryan Summers
Senior Creative Director: Brian Eloe
Editorial & Color: Adam Schmisek
Design & Animation: David Rickles, Hollee Winans, Jason Oberg, Adam Schmisek, Samantha Mireles, Harrison Vincent, Jordan Bergren
About Spillt
Spillt is an award-winning multi-disciplinary creative studio specializing in content creation for brands, agencies and filmmakers. Focused on taming the beautiful chaos surrounding the development of creative solutions, Spillt excels in design, animation, live-action and VFX. Brands like Apple TV, Charter, Disney, Discovery Channel, ESPN, Netflix, Silk and Deloitte regularly leverage Spillt's expertise in content marketing and creation to generate real consumer engagement with their brands. For more information about "getting spilt," visit https://www.spillt.com/ or follow Spillt on Instagram, Facebook, Twitter, Vimeo and LinkedIn.