Stimulated-Inc. is bringing its experiential magic to cause marketers with the launch of CauseXT, a new creative division dedicated to hyper-transforming cause experiences through the development, design, and production of unique and memorable experiential activations and digital content.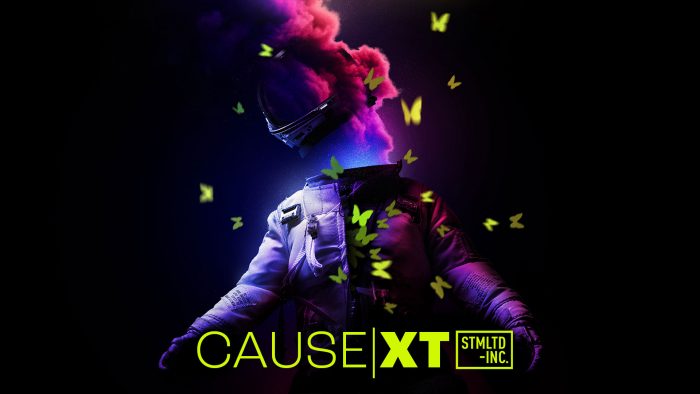 "Every cause has a passion for its mission. But how do you transform those sparks into roaring fires that ignite hearts and minds? We help you capture the magic that makes your cause special and transform it into lightning in a bottle," explains Stimulated-Inc. CEO Robb Wagner. "Experiential transformation means we take your cause's existing assets and transform them into something that people have simply never experienced before — all to stimulate the senses, evoke emotion and create meaningful connections."
Wagner has spent his career helping some of the world's top entertainment companies (Disney, Sony, Viacom), hospitality brands (Carnival Cruise Line) and performing artists (Michael Jackson, Foo Fighters) to hyper-transform their experiences. He's now dedicating the next phase of his career to bringing these hyper-transformations to causes that impact the world.
Drawing from Wagner's extensive background, CauseXT employs a four-phase process to turn cause experiences into powerful and engaging rallying calls: Phase 1 (discovery, experience audit and review findings); Phase 2 (brainstorm, presentation, decision); Phase 3 (pre-production, production, activation); and Phase 4 (measurement, optimization).
About Stimulated-Inc.
Stimulated-Inc. is a leading source of experiential transformation for entertainment and hospitality. Founded in 2005 by experiential artist Robb Wagner, the creative studio specializes in hyper-transformations – radically innovative work and concepts that have made Stimulated-Inc. a trusted ally to such conglomerates as Disney, Viacom, Carnival and YouTube, among many others. For more information, visit www.stimulated-inc.com or connect via Instagram, Facebook, LinkedIn or Twitter.