VFX Legion's studio in British Columbia recently delivered a mix of photo-real visual effects for the debut season of 'Wednesday,' Netflix's coming-of-age supernatural series.
The show revolves around the Addams family's eldest sibling, Wednesday, a mirthless, death-obsessed teenage girl, with a penchant for the macabre – and psychic abilities. Creators Alfred Gough and Miles Milla also helmed 'Wednesday' as showrunners, and executive produced the sleuthing teen dramedy alongside filmmaker Tim Burton.
VFX supervisor James David Hattin and VFX producer Nate Smalley, co-founders of the LA and B.C.-based company, led Legion's team, leveraging the scale of its collective of talent, and the capabilities of a state-of-the-art pipeline. Artists created a mix of photorealistic visual effects that seamlessly blend with the distinctive visual style of the practical footage. The ability to render shots in real-time provided the efficiency required to meet the show's tight deadlines.
The first episode, one of four directed by Burton, opens as the teenage protagonist, (played by Jenna Ortega) enrolls in Nevermore Academy, a boarding school dedicated to helping children with supernatural powers unlock the full potential of their extraordinary abilities.
Wednesday's cold demeanor, peculiar idiosyncrasies, dark, cynical view of the world and ghoulish aesthetic alienate her schoolmates.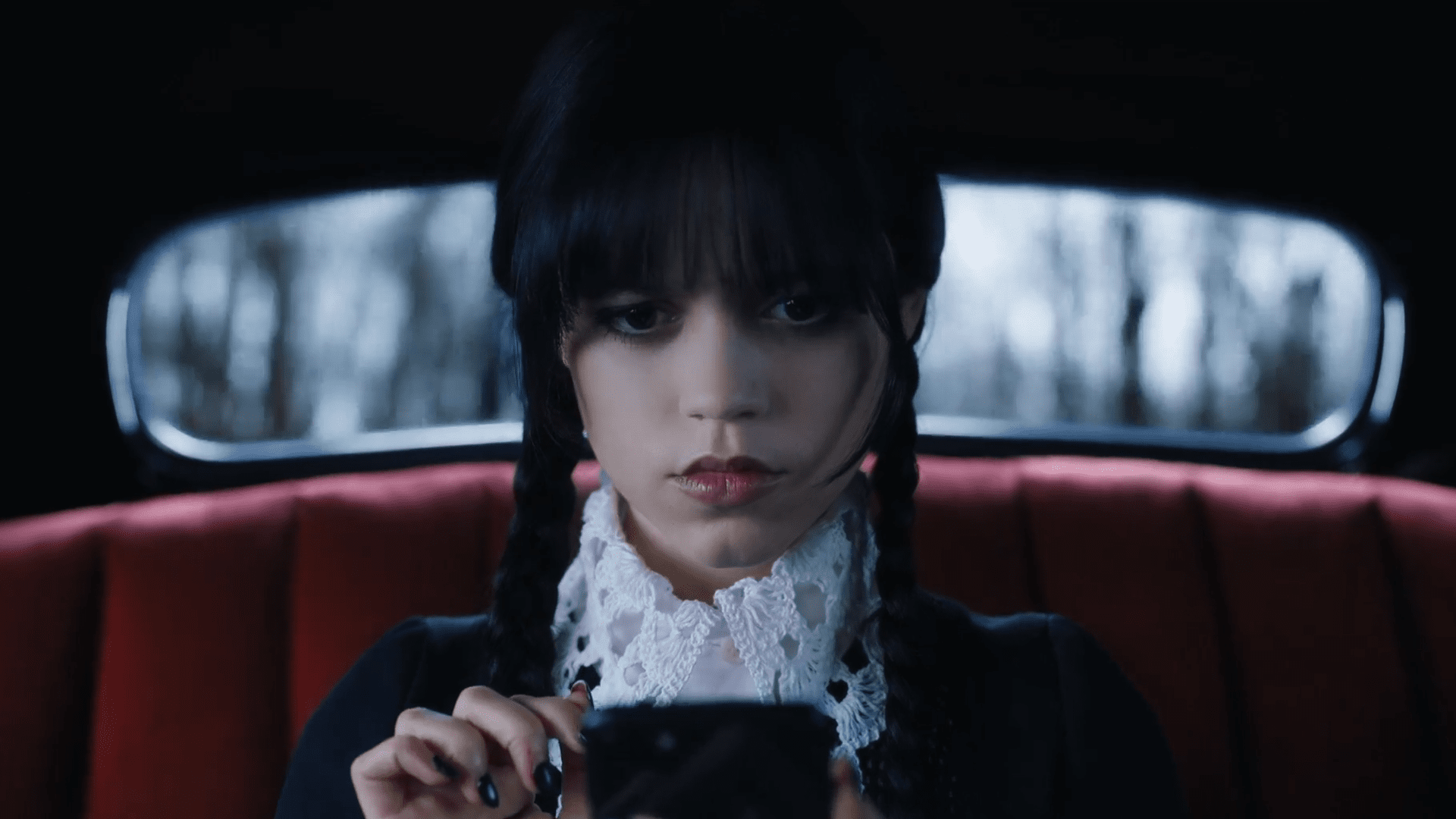 Exempt from wearing the school uniform because of an 'allergy' to colored clothes, the new student donned in gothic garb with a modern edge with the Nevermore crest on the pocket of her dreary blazer, and a white collar she meets the requisite school dress code but remains an outcast among outcasts.
As Wednesday begins to master her emerging powers, the psychic sleuth's visions reveal clues that lead to her solving the mystery behind a series of gruesome murders, thwarting a killing spree, and solving the mystery that entangled her parents when they were students at Nevermore.
'Wednesday,' one of the most watched shows in Netflix's history, will return for a highly anticipated second season.