The American singer-songwriter, filmmaker, and multimedia artist, Will Wood has announced that his long-awaited album In Case I Make It is to be released starting with both the single and accompanying short-film style video "Tomcat Disposables" dropping on Friday, April 29th, 2022.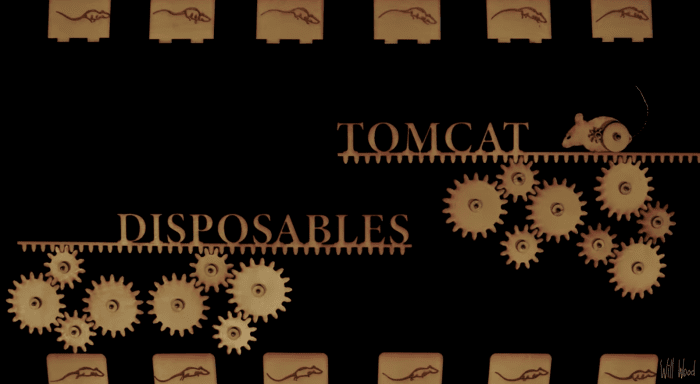 Wood will be releasing a total of 5 singles and 4 music videos over the next 4 months, with the complete album to be released in late summer of '22. To support the upcoming music and video releases, Will Wood is touring in US cities starting April 20th through May 8th with the full list of dates found HERE.
With an incredibly loyal and sometimes fanatic fanbase of 800k monthly listeners, Will notes that the genre and sound of the music that he has been developing is far different from previous releases. In Case I Make It is an album created by an artist more grounded and one coming to terms with his ever-evolving, authentic self. If we were to classify his upcoming music, the niche genre of "chamber pop" comes to mind, as does" indie-folk" and "singer-songwriter", comparable to artists such as Father John Misty and Andrew Bird.
Will Wood is reclusive. Mysterious. Frightened. About to embark on an intense schedule of touring and music/video releases.
The artist describes the inspiration behind, "Tomcat Disposables":
"I have a weird affinity for pests. Oddly relatable. They don't mean to harm anyone, but they spread disease and leave most of us figuring they should probably die. During the winter of the pandemic, I walked into my wrecked kitchen to find a mouse trying to drag a big parmesan rind into a gap behind the oven, all bug-eyed and bird-footed. He ran away when he saw me, so I broke the cheese into smaller pieces, figuring it was cold out and he could use a hand. New friend.

But I learned his particular species carry some particularly deadly diseases, so despite desperately wanting not to, I gave in and accepted some poison traps from my landlord. They worked, and then I spent a couple days bleaching everything and losing my marbles.

It's sick. You make the mouse think he's found an enormous supply of food in his warm new shelter. He eats it, full of hope and gratitude, then it's curtains. I knew the "humane" traps would have just let the winter air kill him and do so slower, but I pulled an awful little trick on my friend. In hindsight maybe I also found falling for that trick oddly relatable.

I wrote this song as a sort of tribute, it features a 20 piece big band and is one of my first times acting as a composer, producer, and co-engineer. I hope the song honors my friend well. Sorry, mouse." – WW
Will is releasing a series of highly designed, conceptual art-style videos for each single, all to be released on his YouTube official artist's channel. The videos drop the same day the audio is released to all major DSP platforms such as Spotify, Apple Music, Tidal, and Bandcamp, culminating in a total audio-visual experience.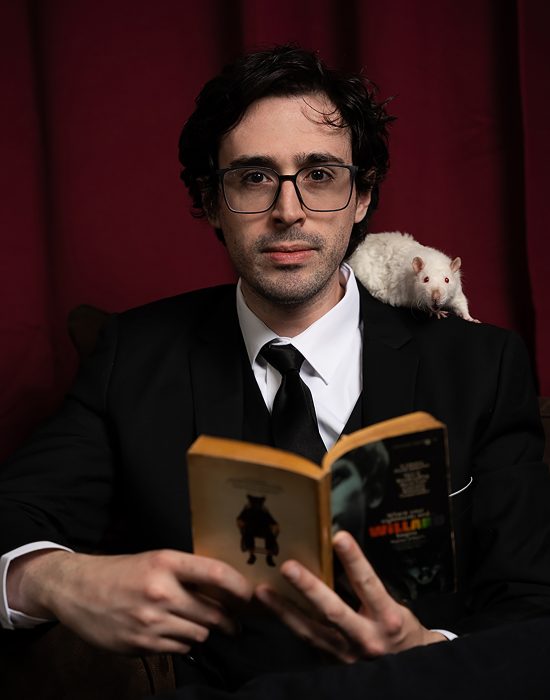 Will speaks of the idea and inspiration behind the Tomcat Disposables video below:
"I'm really lucky to have had the opportunity to work with Ivan Fisher-Owen of Beyond the Bark on this video. Ivan builds laser-cut wooden mechanics and then uses stop motion animation to show them operating in some really interesting ways. The precisely-engineered machinery is juxtaposed with itself by virtue of it all being made of wood, which I think speaks to some of the feelings I'm trying to express in this song in a sort of abstract way. It takes place in a world that's mechanical but natural. There's something to the story Ivan and I tried to tell with the video that is about accepting the inherent unfairness and injustice of reality. Nature is just a machine doing what it's designed to be able to do. We're just sort of cogs in it. It's kind of a sigh, I suppose. At how you're born, you struggle, and then you randomly die. So when the universe plays a cruel joke on us, no matter how dark and screwball it is, sometimes all we can do is throw our hands up and say "nature, I guess." – WW
ABOUT:
Will Wood is an American singer-songwriter, known for his ever-changing style and difficult-to-decipher public persona. Wood has released numerous singles and three studio albums: Everything Is A Lot, in 2015; Self-Ish (stylized as SELF-iSH), in 2016, The Normal Album in 2020, and the forthcoming In Case I Make It to be released in the summer of 2022.
Little is known about the real Will Wood, and his public image has often been the subject of strange myths, misinformation, and misconceptions. Wood has a disdain both personal and ideological for all platforms of social media and its culture, and does not shy away from making these views public. Unlike many artists in this era, Wood makes the fact that he doesn't operate any social media accounts clear, openly resisting the way artists are expected to self-promote. Despite his borderline reclusive and private nature, Wood has consistently been open about his past struggles with addiction and mental illness, having entered recovery early in his career and later being diagnosed with Bipolar disorder. Wood donates portions of his income to various mental health charities, including the Brain and Behavior Research Foundation, saying, "I've gotten a lot better. I want to try and do something to help others get there."