My recent op-ed post, "6 Problems with Motion Design Education," looked at challenges facing students and educators through the lens of brick-and-mortar design schools.
But over the last 20 years, online programs have matured, and for some students they might be a viable alternative to traditional art school experiences.
One such program is MoGraph Mentor, an online school dedicated to motion design that uses weekly live video sessions with mentors to anchor its curriculum. We talked to MoGraph Mentor founder and CEO Michael Jones about the program. His responses are refreshingly honest and surprisingly humble.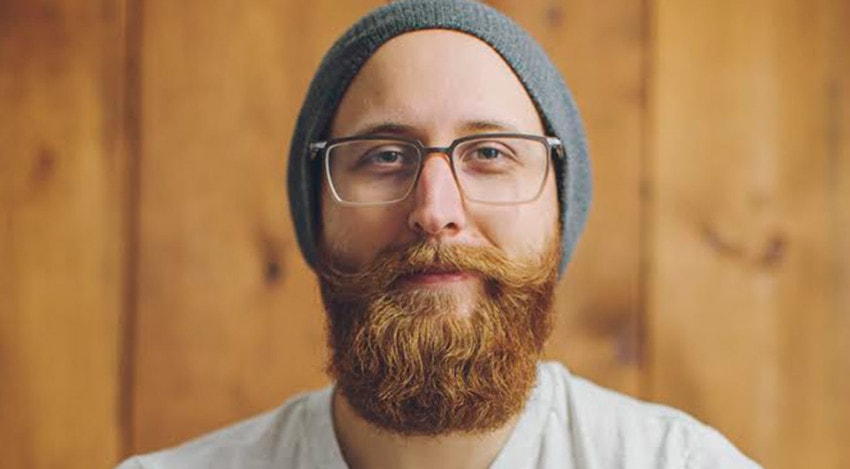 Q&A with MoGraph Mentor CEO Michael Jones
How is MoGraph Mentor structured?
Students attend one weekly live session online, while the rest of their week is devoted to the coursework (projects).
Why did you start it?
I was never able to afford art school, and my lack of formal education in the arts was a huge impediment to my growth as a motion designer. I spent the first part of my career making truly awful work, because my thought processes were weak and confused.
I know that there are many people who are having this experience right now in motion design, and MoGraph Mentor is an attempt to bring "art school" style education to people who couldn't otherwise afford it.
What do you think are some of the biggest challenges facing people who want to become motion designers?
Globally, it's definitely access to education. We have students in Russia, Nigeria, Colombia, Brazil — just to name a few — that are seeking a career in digital art but don't have options for education.
Motion design is relatively non-existent in some parts of the world, so it's hard for these people to get educated and then get connected to opportunities. I'm glad that we are able to serve these people.
Do you think the brick and mortar model of design education is obsolete?
Absolutely Not!
Live (in-person) education should always hold the central footing in the educational landscape. Online education is one piece of the puzzle for people, but it's hopefully a supplement to real-life experiences.
The market is still figuring out how to deliver this in the right way and at the right level of investment. But we're already seeing exciting examples from start-ups like The Iron Yard and General Assembly.
They use a $10K model (roughly) and build bare bones locations that are all about education with low-overhead. This is very exciting to see, and it's what is truly useful about the free market in finding new ways to deliver educational choices to people.
Do you think people can educate themselves effectively with free tutorials and other unpaid online resources?
I'm sure it's quite possible for the right kind of person. If you are incredibly motivated and hungry to learn, there is no limit to what you can study and implement in your life. The big challenge is forcing yourself to be a full-time student in this world of free information.
The experience of taking a class is special in its own way. It becomes an experience that you share with your classmates and teacher. The teacher-student relationship is special too. For many, the most impactful people in their journey have been teachers. This is another thing you miss when you're just passively consuming information.
What are the biggest challenges you've had to deal with?
Globally, access to good internet can be hard to come by, which is a pain for some of our students.
I'm excited that places like Facebook and Google are actively trying to figure out how to wire the world with good net access. I'll happily ride that wave as it comes.
The other challenge is simply the limitation of telepresence communication. Live streaming with a small group of people is still not as natural as being live with someone in the same room. Two people can't speak at the time, which slows down the experience. It becomes sort of a, "Take your turn speaking," experience, versus a more dynamic exchange. I think this will improve over time with better webcams, microphones and streaming technology.
What's been the biggest lesson you've learned from Mograph Mentor?
That education is about more than teaching information. It's also about building up someone's spirit and giving them a vision and belief in their own growth.
Putting people in a growth mindset is hugely important as we send them off into their careers. They know they have to be students for life because they see that the mentors are students themselves. You're never at the end of your learning or searching — it's a process that is continual. They see that in the mentors, so I think it resonates.
I might just be re-stating the Ira Glass concept. But i've found it to be quite true.
What is the learning experience like for students? Do you try to recreate a classroom experience or do you use a different metaphor?
The experience isn't quite like a classroom. It's more like six people sitting around a table discussing their work and giving each other feedback each week and discussing solutions. It's a small group experience where we want to hear everyone speak and express themselves with the projects at the center of it.
I would call MoGraph Mentor a "blended" model of distance education: there's a live component, and students enroll for semesters of learning. But then there's asynchronous participation as well, right? How did you come up with that model?
I'd say that's pretty accurate. You have the live sessions, but most of your week is doing the course work and interacting with our students site.
The model is not new. It's just a logical plan for the situation. If you have too many live sessions, the cost skyrockets because you'd need full time instructors. So we're just trying to find affordable ways to deliver value to the students.
It's a fine balance, and I'm not sure we've totally figured out the best way yet. The student feedback is helping us to iterate and do it fast. So we're definitely evolving as a group.
How did you design your curriculum?
Over the course of a year, I had conversations with many people who attended four-year art schools. I asked them about the format and focus of their experience and that was really helpful. All of this is still my attempt to have that, art school experience that I always wanted.
The curriculum is all about these classic disciplines, which have been so widely written about that the resources available are pretty massive. I probably deserve very little credit for coming up with this curriculum, as we really are standing on the shoulders of educators who came before.
The value I bring to the program is one of logistics and building systems that connect students with these great artists.
How do you find your mentors?
Initially, it was through people I had relationships with. Now that the program has been around for a year, it's opened up new doors. The honest truth is I just send emails to great artists and hope to hear back. It's amazing how many artists are interested in teaching.
It's a fulfilling experience for the mentors and I'm so grateful for their passion. The program is nothing without the mentors.
What are you hopes for MoGraph Mentor's future?
​My hope is to see MoGraph Mentor continually serve students at a higher level. ​We want to do a better job of organizing the program for students. We're currently working on version 3.0 of the students site.
The program is pretty robust, so continuing to clarify and simplify will serve our students better.
I also want to build more workshop style e-courses that can live as a low cost option. Many of our international students find the $6,000​ price tag really hard to manage, so I want to find ways to serve those individuals.
Another goal, an admittedly long term goal, is to have a physical campus. I love what groups like General Assembly are doing with low cost, live courses.
That personal connection of being in the room with someone is something you miss with online education. But without any desire to get venture capital, we'll have to go slow and look for the right opportunity to make this happen.
Generally speaking, what excites you about the future of motion design?
I'm most excited by artists who use their gifts to change the world or help us think in more profound ways.
I desperately want to see the world improve for the better. I hope more artists (motion designers) realize their ability to effect change through their art and their work.
How we define the world directly results in what we make of the world. Motion designers exist right at the mouthpiece of that definition. This cultural influence is a responsibility, and I hope we all take that seriously. Artists can influence the masses in a unique way, so I'm hopeful we see a generation of motion designers who are filled with vision and purpose.