Johnny Kelly's approach can best be described using the principle of Occam's Razor. In short, if all things are considered equal, the simplest solution is often the best.
Johnny's work is deceptively simple. It's smart, subtle and he's truly a master of his craft. Whenever Johnny releases a new film, I find myself revisiting it to comprehend the level of consideration that went into it.
That's the case with his latest film for Dropbox, "Creative Freedom." While Johnny may have mastered the variety show approach a long time ago, this film feels different. I wanted to link up with him to find out more about its production and where he's headed.
Q&A with Johnny Kelly
First, I am a huge fan of your work! I can't tell you how many times I've watched "Procrastination." You seemed really ahead of the curve in regard to the variety show/mixed media approach.
Wow, thank you Joe. You can't see, but my head is ballooning here. Not pretty.
Can you tell us a bit about how this new Dropbox film came about? Was it a pitch or a single bid?
It was a pitch against some heavy hitters. It is rare to get a script like this, so I threw my all at it for five days.
In fact, I was struggling to explain the frame-cut technique with a PDF, so I ended up taking the drastic (for me) step of speaking to camera. We made a little pitch video, included lots of references and tests, and this really helped get the idea across.
72andSunny since told us this video is what sealed the deal.
Was the brief fairly open?
The concept was very tight — but they were happily open as to how it would be executed. 72andSunny wanted to highlight Dropbox as a 'creative beacon' that everyone uses, and show dozens of different work processes. The narration was more or less written as it is in the final film.
My pitch was for it to be 'the emotional journey of an idea from conception to completion', so it feels like we're taking a trip through the ups and downs of creativity that happens within Dropbox. We see stuff that is still at sketch stage, some half-finished, some blunders, some finished projects.
I had seen the frame-cut technique used before, but thought we could use it here as a kind of storytelling device, to match the emotion — i.e. it gets faster as the ideas accelerate.
There were a lot of people contributing to this project. Can you tell us how you got others involved?
Given the theme, it made sense to get as many people as possible to do a slice of the film each.
In looking for contributors, my goal was diversity. Some, like Michael Kirkham, and M&E were people I had worked with in the past. A few, like Nous Vous, had helped me out on commercial pitches where it hadn't worked out for some reason. Others like Denise Nestor or Julian Glander, were just people whose work I loved. It was the perfect excuse to write a fawning lovemail.
When you were reaching out to the contributors, did you cater to each artist's strengths or did you assign tasks that might be uncharted territory for some?
There wasn't much time, so I tended to play to people's strengths (or at least my vague perception of their strengths).
If it was a shot about coding for example, I asked a coder. This focus also helped each sequence feel authentic, so if say, an interior designer was watching it, they didn't feel like we were using Vectorworks cack-handedly.
Once you had all the shots broken down, what was the brief like for the contributing artists and what parameters did they have to work within?
Our brief to contributors was so open that a few people presumed it was unpaid work.
Each were given a shape to match, a broad colour scheme, and some general direction. For example, on the fish shot by food photographer Yuki Sugiura, I told her that the layout needed to have a rectangular composition, be primarily green, and be an image of food of some kind. This is how it worked with most contributors.
Absolutely terrifying for a control freak like myself.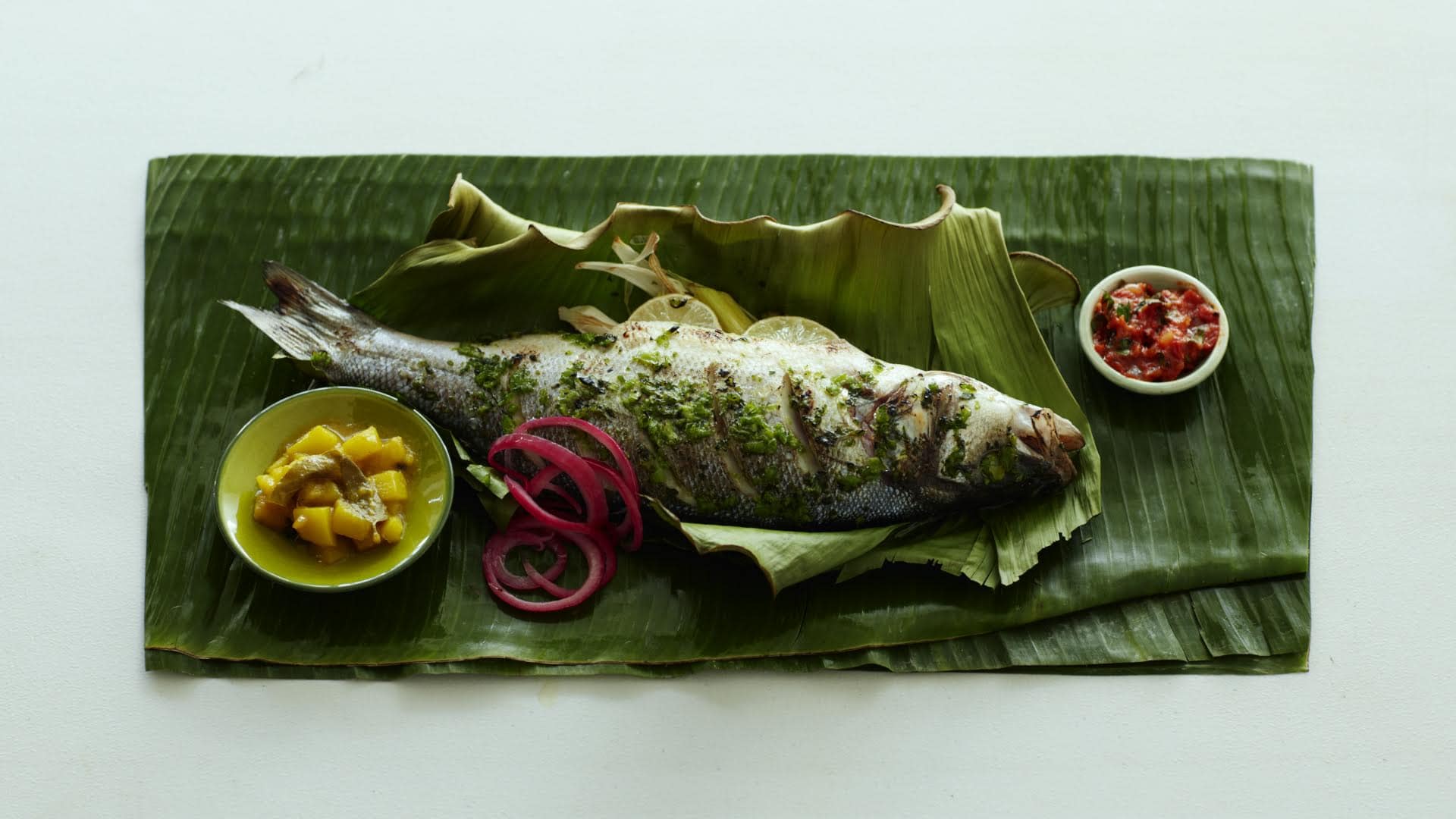 One thing that has always stood out to me about your work is your commitment, seemingly, to rules you give each project. In "Shape," the strokes stay a consistent weight. In your Salvation Army series, the resolve/mechanics all move vertically, and in Chipotle "Back to the Start," the camera moves at a constant rate throughout the whole film.
Were there any rules you established for this film?
Interesting! I have never thought about it like that.
Yes, I think as a general note — for someone with a flyaway attention span — having constraints is a necessity. Once a brief comes in, my second step — after wildly flailing in every direction — is to try and put some kind of order on it for myself.
This helps to whittle down the variables and put some parameters on things. It also prevents things getting over complicated, which tends to happen in animation.
One rule we had to resist breaking was: no transitions. Each shot needed a hard cut so they felt separate and individual. This meant more flexibility in the edit too, which is always a bonus.
I thought the usage of match cuts and the repetition of form in this film was very smart. Can you elaborate on how that idea was formed?
This spot covers so much ground. It felt like it could get overloaded quickly.
Part of the brief from 72andSunny's creative team was 'we don't want it to just be a ton of cool stuff.' So the idea of this graphical framework came out of that: match cutting between shapes from start to finish – starting with the (rectangular) blank page, and finishing on the (circular) Dropbox syncing icon.
I did the layout and this was then was animated by Iain Acton in Mexico City(!).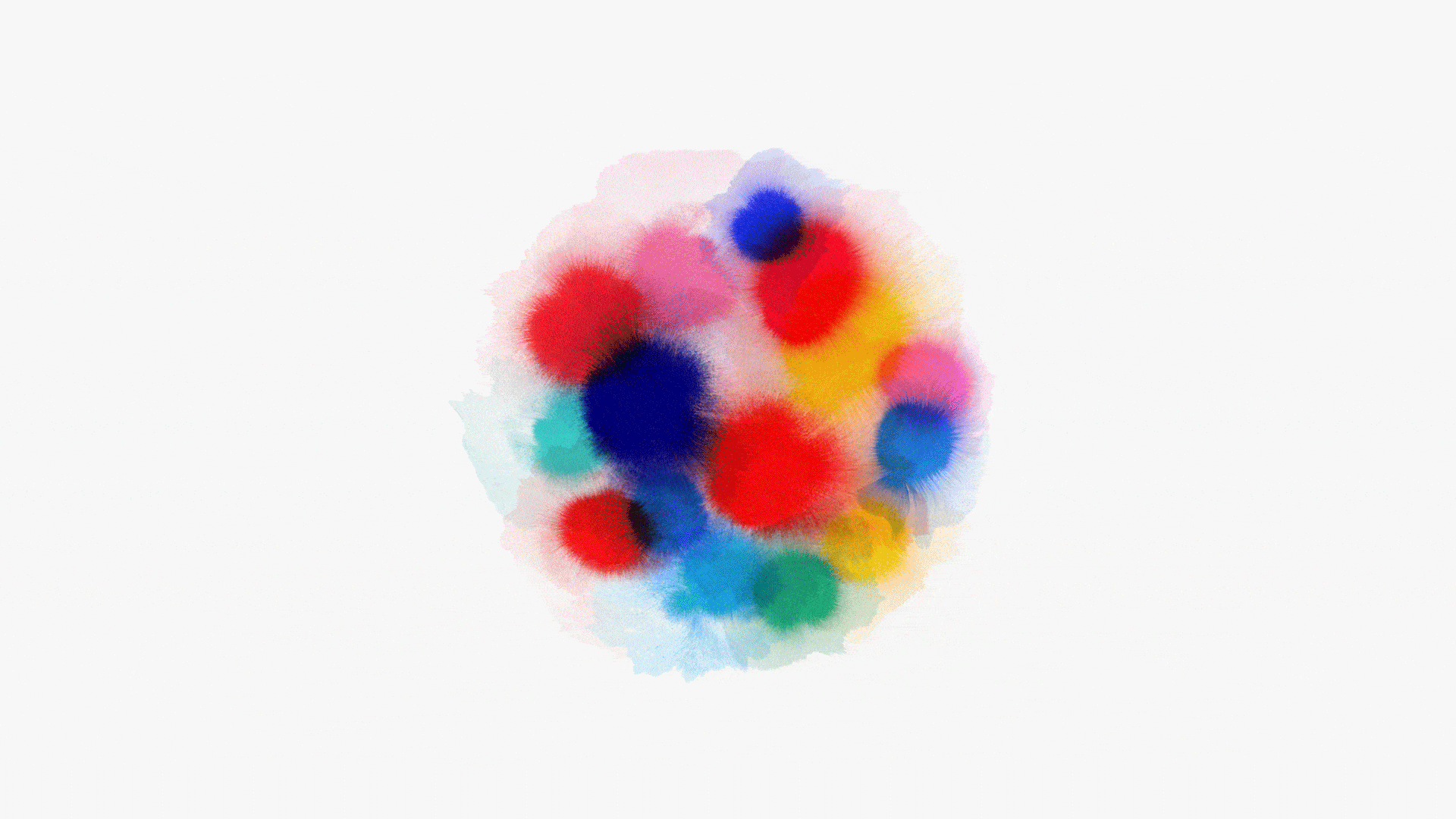 A recurring theme in your work is the mixed media/variety show approach, which you seem to have mastered. Where does this stem from and what do you think the pros and cons of this approach are?
The mixed media approach probably stems from being a graphic designer in my former life. In graphics, you work in any given technique depending on the task/brief/client at hand.
So one day you'll be wrestling type, the next commissioning a photographer, the next working with a portrait artist. When I started in animation, it soon became apparent that this kind of variety wasn't common — successful animators, like illustrators, usually have a signature style.
This terrified me, and when I returned to study at the Royal College of Art, I was extra conscious that my final project – whatever it was – would define me. The film that plopped out at the end of the course was a weird culmination of all my ideas and visual curiosity. It was/is incredibly indulgent.
I also thought it would mean I wouldn't get pigeon-holed. Then people just started sending me mixed-media scripts. Go figure, as you might say in USA.
The mixed media approach works great with self-initiated projects, but can be trickier when it comes to commissioned things, where the practicalities of the approval process can sometimes be a hurdle. For me, there also needs to be a clear justification for it being mixed media.
Often times, the variety show or mixed media approach can come across as being overly art directed and stylized to the point where it feels forced. One thing that I found successful about the Dropbox film was how on-brand and subtle the art direction was.
When combining so many mediums, there is always a bit of discovery when it all comes together. Was there anything specific you did to ensure the art direction stayed on point?
Thanks! Apart from the guide frame and broad colour scheme, I didn't give too much art direction to individual contributors, other than asking them to do their own thing. I picked them because I loved the cut of their creative jib.
What was the hardest part of producing this film?
Having 141 shots! My next project is going to be one continuous static shot for 12 minutes.
And the easiest?
Putting them together was the most satisfying part, as each unexpected part came in. It was like an animation version of heads, bodies and tails.
Finally, what's next?
Having made a film about it, I can clearly admit to being a terrible procrastinator, so I'm not going to talk about ongoing projects until they are ruddy well finished.
However, I have been taking on a few speaking engagements! I just spoke at Klik Animation Festival in Amsterdam, and then it's Offset London in November! Come along if you fancy watching me melt into the stage.
Bonus Question: Being a new dad, any advice for the new dads out there in the animation world? :)
Ah, I wish I had advice, but sadly I have none. In fact, I have the opposite of advice: I have dire warnings. But no one wants to hear those here. DM me for dire warnings.
Dropbox "Creative Freedom" Credits:
Client / Dropbox:
Kristen Spilman
Patrick Rowell
Sheila Vashee
Julie Herendeen
Preston Hershorn
Agency / 72andSunny:
Chief Creative Officer: Glenn Cole
Group Creative Director: Matt Murphy
Creative Director/Designer: Robert Teague
Creative Director/Writer: Claire Morrisey
Sr. Writer: Dave Carlson
Designer: Nick Marx
Sr. Film Producer: Angelo Mazzamuto
Sr. Film Producer: Perrin Rausch
Film Producer: Emilie Talermo
Group Brand Director: Rhea Curry
Brand Director: Shannon Reed
Brand Coordinator: Zachary Hill
Business Affairs Director: Kallie Halbach
Sr. Business Affairs Manager: Lara Drew
Business Affairs Coordinator: Calli Howard
Business Affairs Coordinator: Michelle Fink
Co-Head of Strategy/Group Strategy Director: Bryan Smith
Strategy Director: Brooke-Lynn Luat
Jr. Strategist: Gigi Braybrooks
Film Credits:
Design/Production Company: Nexus
Director: Johnny Kelly
Executive Creative Director: Chris O'Reilly
Sr. Producer: Isobel Conroy
Production Manager: Lucy Banks
Production Manager: Thomas Cullen
Studio Director of Photography: Matthew Day
Locations Director of Photography: Matthew Fox
Project Lead: Elliott Kajdan
Project Lead: David Walker
Editor (60): David Slade
Editor (30): Nick Gartner
Production Design: Stripeland
Art Department @Stripeland: Ben Gerlis, Ben Austin, Sean Hogan, Gemma Pearce, Emily Suvanvej, Jack Needle
3D Animation: Eaton Crous, Joao Monteiro
2D Animation: Tom Bunker, James Hatley
Compositing: Bence Varga, Pete Baxter
Post Production: Time Based Arts
Compositor: Sheldon Gardner
Colorist: Simone Grattarola
Music & Sound Design Credits:
Human
Mix Credits:
Formosa Group
Mixer: John Bolen, Hermann Thurmann
Executive Producer: Lauren Cascio
Assistant: Jeff King