What happens to all the unsold toys? Do they dream of a different life? 
That was the question behind Sharp & Jenkins delightful short film, "Happy Place," which dives into the subconscious of an radio-controlled pickup truck as it daydreams, imprisoned in its packaging.
Written, directed and created by two-man team Sharp & Jenkins, the film was shot in Nevada while the duo was on vacation in the US.

More than meets the eye
I'll confess: When I first watched "Happy Place," I was convinced that they had pulled off some incredibly realistic visual effects shots. I mean, the lighting and shading of the giant robot is spot on, right?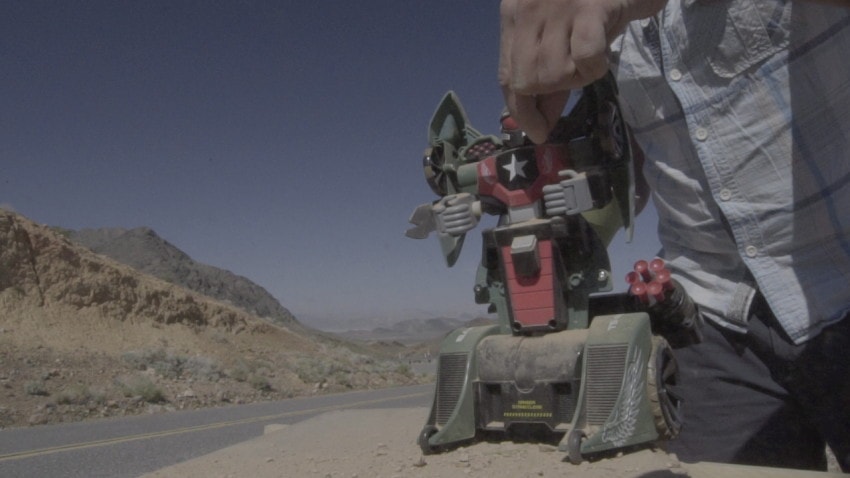 Then I learned that nearly everything was shot in-camera.
Explains Sharp & Jenkins:
To achieve this, we simply placed real toys right next to our camera (sometimes touching the lens) but to prevent them being out of focus we used a pinhole photography technique that gave us an infinite depth-of-field. We made tiny round metal discs with a pinhole punched through the center then stuck these behind our camera lens.

Normally, this wouldn't allow anywhere near enough light into the camera, but by using the new Sony A7s DSLR we could use its incredible sensitivity to capture what light came through the pinhole – and this technique allows little things placed on the camera lens to look huge! Basically we brought the idea of pinhole photography bang up to date.
Speaking of camera work, the cinematography is amazing. The camera functions as an important supporting character, with perfect pans, precise dollies and drone-powered sky shots giving the entire short a feeling of expansiveness without compromising on the excitement.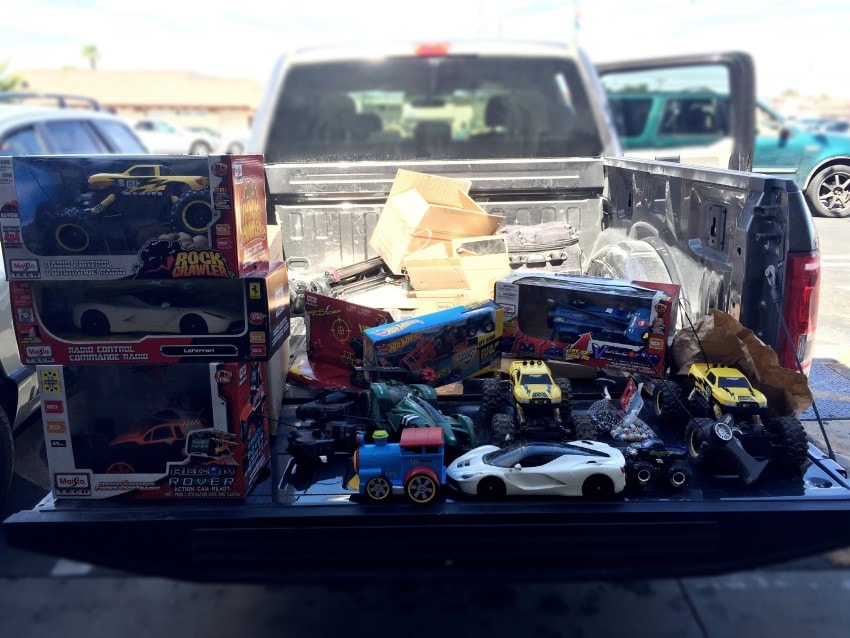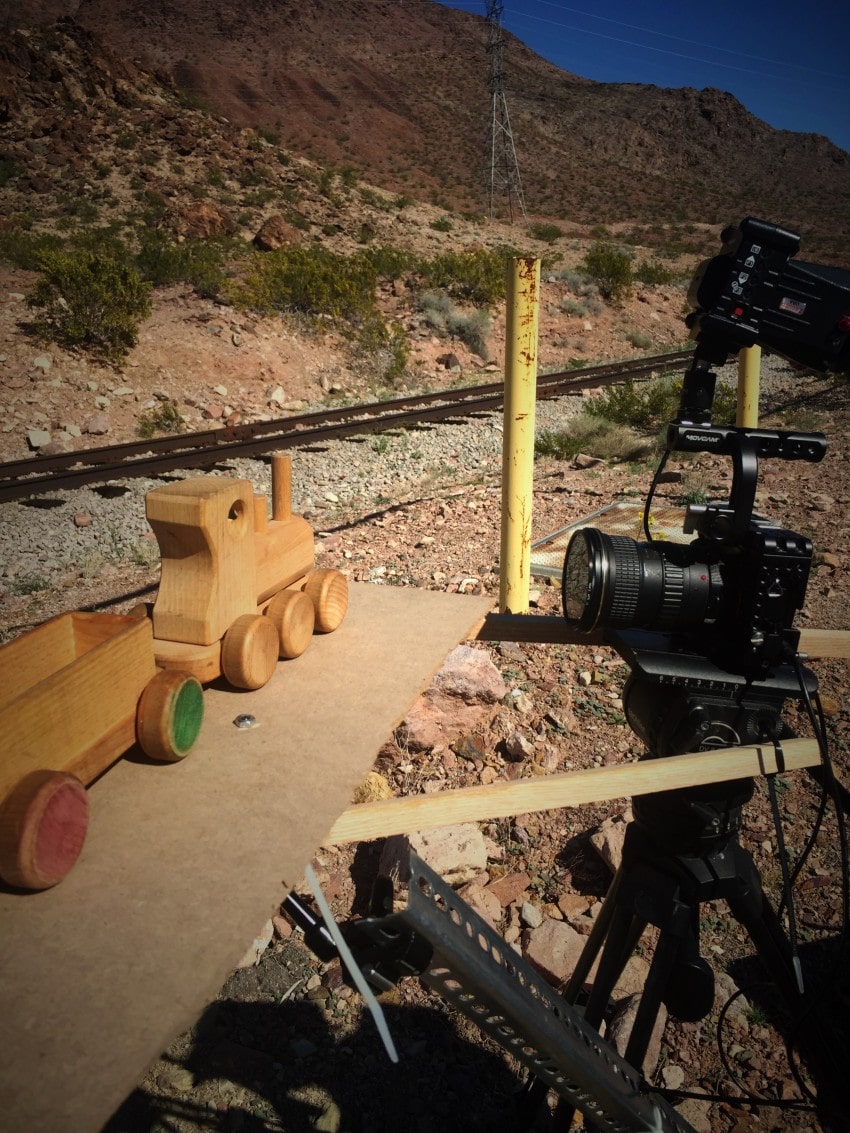 You might remember Sharp & Jenkins from their previously posted works, the Google Streetview film, "Address Is Approximate" and the projected car chase "The World's Tiniest Police Chase." They are repped by Nexus Productions.
Credits
Produced, directed, shot and cut by Sharp & Jenkins
Toys by Maisto