Chances are that you've seen Greg Sharp's work before. One of the things that I love about Greg's work is how memorable it is. His work oozes with nostalgia, has a dash of wit, and he isn't afraid to get a little weird in the process.
In a sea of people all trying to do the latest and greatest shape layer this or that, Greg is doing his own thing!
Recently, Greg and his wife, producer Nina Knežević, started Truba as a home for their work together.
In this Motionographer Q&A we chat with Greg Sharp about Truba and their debut film "The Future".
---
First, congratulations on starting Truba and your debut film "The Future"! Can you tell us a bit about how Truba came to be?
The idea came to us towards the end of production of The Future. We were already married and Nina was already producing The Future, so we decided we would like to do more and create a home for our work together. We both went to art school so it's a natural fit. I've been wanting to strike out a new solo direction for a while.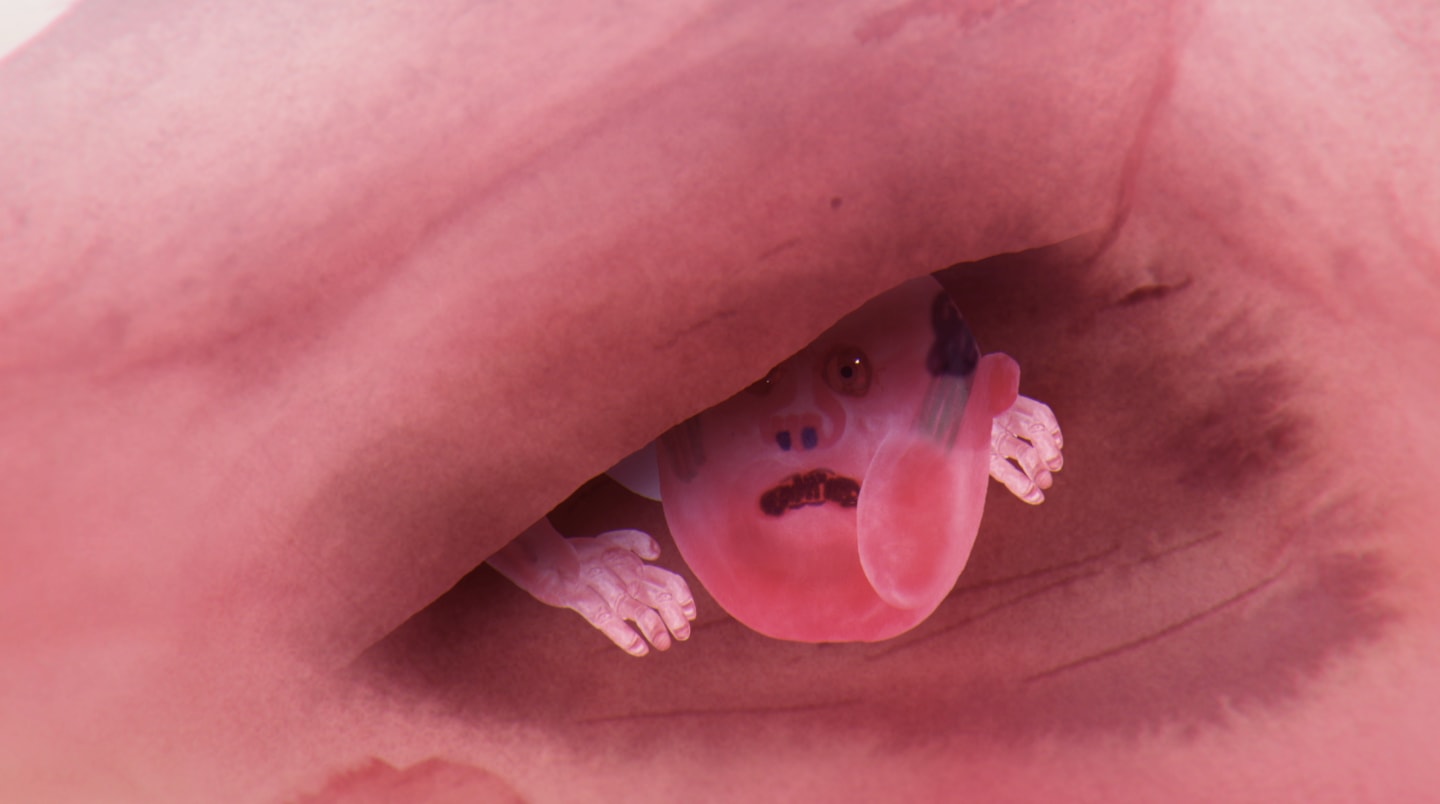 Looking at "The Future", I love how you were able to create such a rich and powerful world in just over two minutes and essentially one scene. What were your goals and expectations going into making this film?
Yes our expectations were purposefully limited, and yes, it is only one scene! I'm glad you mention a "rich world" because that was one of our goals. My favourite short films are always a mere window to a larger story and a wider world, even if they have three acts and an ending.
I love a short that persists after I watch it, existing as a world that I can revisit in my thoughts, and even play out different stories of my own in it.
In The Future, I wanted to create a sparse and desperate world of mindless survival, so the mis-en-scene comprises a handful of scattered elements, the characters can only parrot one line of dialogue at each other, and they share one goal. London-based Skillbard created the atmosphere and the music. They added so much to the world, through the fidelity of their foley and execution of their music, they're a rare pair of collaborators and we hope to do a lot more with them. In all honesty I'm reluctant to talk them up too much for fear that they'll get too popular and we won't be able to afford them.
In the past I've typically made extremely short duration stuff, idents and such, where the goal is to pack as much info into it as possible, so in The Future I relaxed the pacing. This gives the audience more time to soak in the atmosphere.
Speaking specifically about Truba, you are kind of at the crossroads between original content and commercial work. How would you describe your dream project and what types of work are you looking to take on?
Our dream projects involve trying something new that doesn't exist and that we'd like to see in the world. Commercial work is fast and furious filmmaking, series development is slow world-building, but it's all great.
The true question is what studio model will Truba take on in the future, and what will be the size of the staff and the overheads? We've had friends who've grown to 30+ staff, and others who've deliberately kept it small, and yet other colleagues who've taken the money and ran!
I've always described having an animation studio like being a farmer; you plant crops (create original content) that takes 6-9 months to ripen (attract clients/projects), and there are several distinct seasons per year, when the projects rain, they really pour in.
And, if you're going to be a farmer, why not grow the fruit you'd want to eat yourself? That's living the dream.
And at the end of the day, in animation, the only reward for success is more work, so, original content or commercials, you'd better like making films.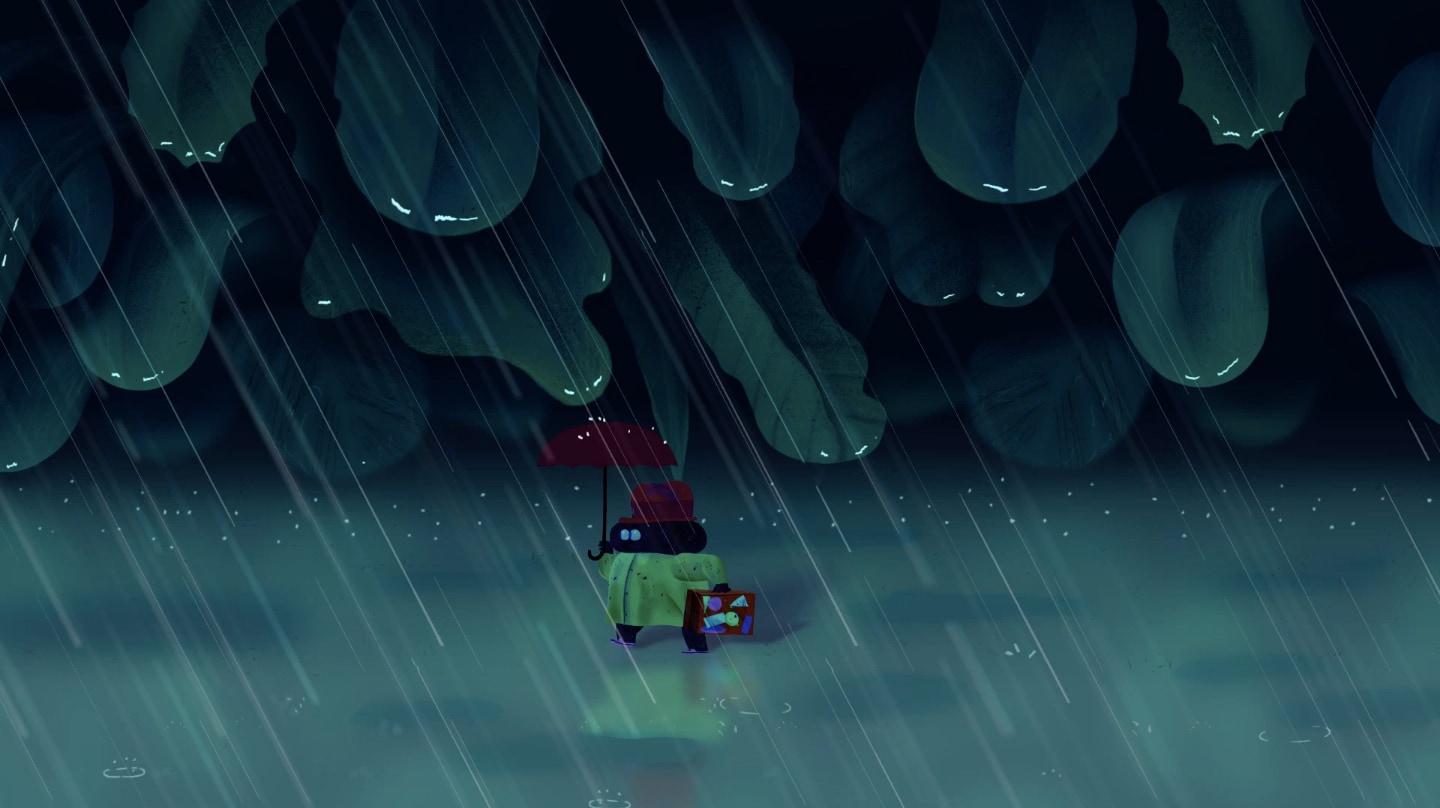 If people were to think one thing when they see the name Truba, what would you want it be?
A giant scooping up of creative possibility… with trumpet (truba) sounds.
When I think of Buck, Laika, Le Cube, CRCR, Animade, Golden Wolf and other houses of their calibre I get excited because I know they have the capacity to put out something truly amazing that pushes animation to its limit. It takes immense skill to organize a group of people to create something great. Perhaps one day Truba could be counted among them, hopefully.
In addition to Truba, you are part of the amazing Rubber House. How do these two studios coexist? Do they complement one another or do they stand alone?
No they stand apart from each other, and on purpose! Rubber House is my co-directing with Ivan Dixon, and after 8 years, we have a fairly established style and clients who come to us knowing what they'll get. Truba is myself and producer Nina, and is something brand new. Over time it will develop organically and we'll take it from there.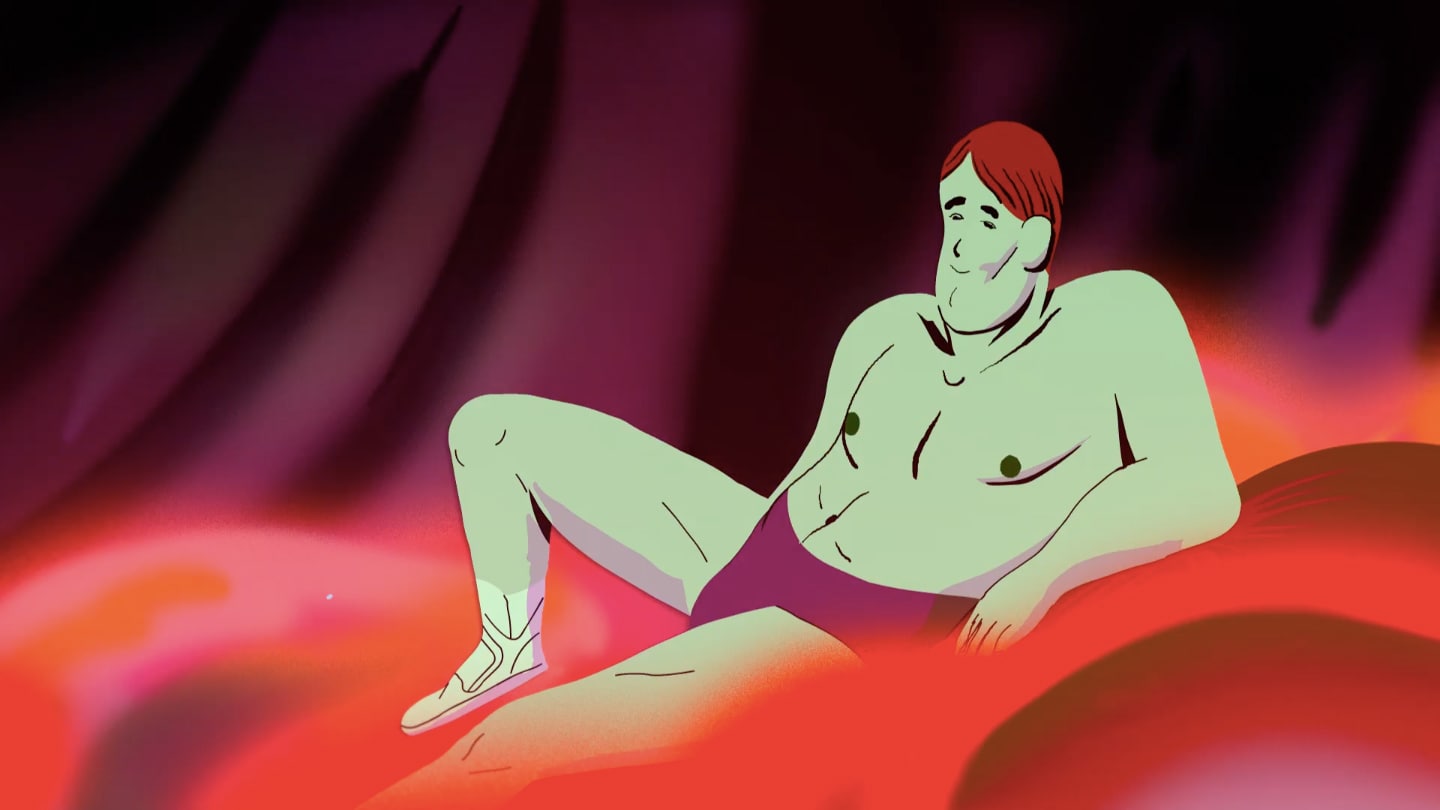 Finally, what's next?
Currently we're developing a couple of series, doing some commercial work, some festival openers, and generally enjoying our new site and new approach.
One of the most interesting challenges is scaling up the digital stop-motion workflow from The Future to apply to commercial projects. And the series are in two completely different styles (as usual); 70's anime inspired sci-fi for an adult audience, and the other is stop-motion cut-out for children. Both involve moving into new territory and we'll have to see what the future brings!