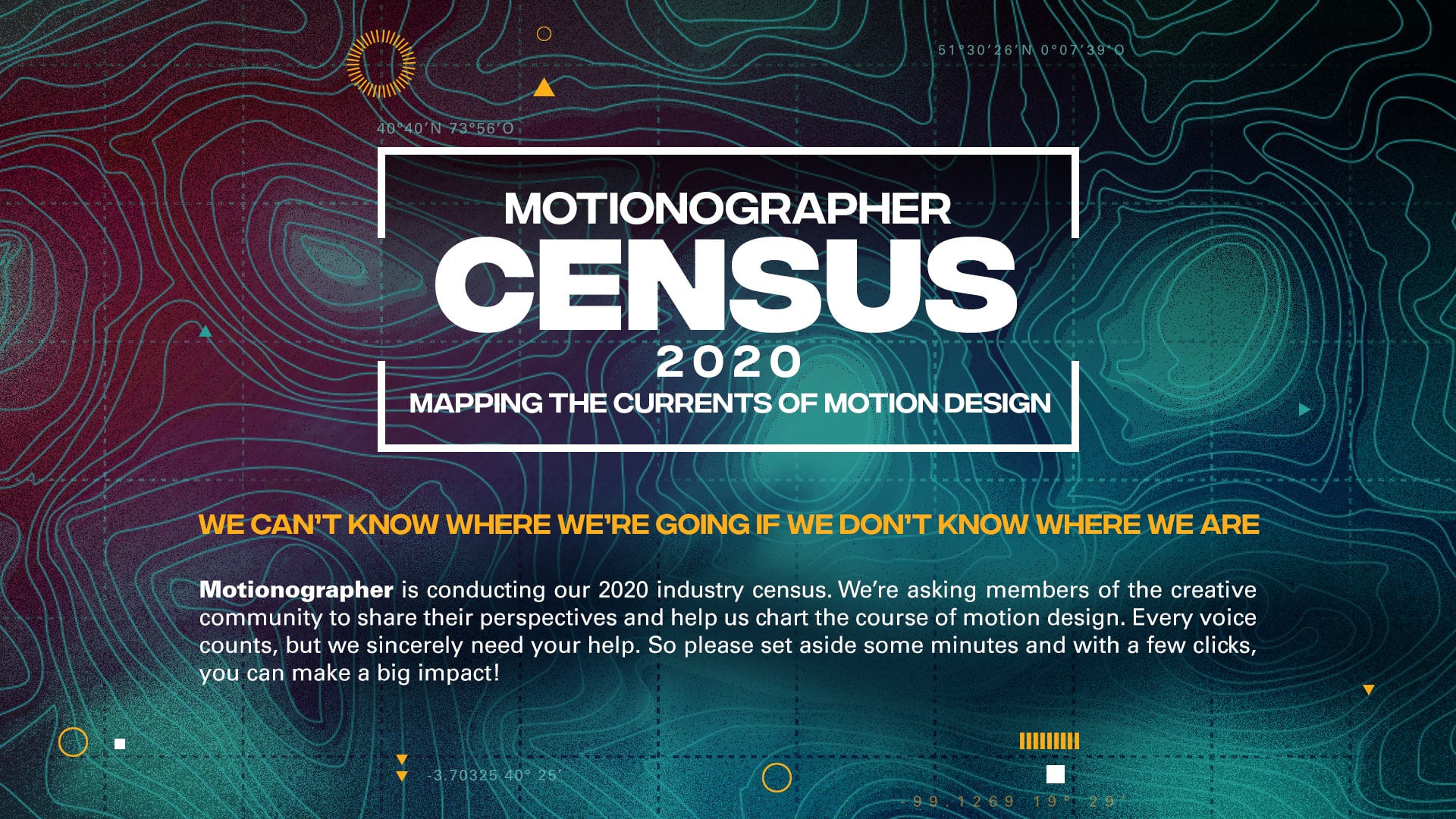 Motionographer is conducting our 2020 industry census! This means that we're asking members of the motion community to share their perspectives and help us chart the course of motion design.
We created this Census— because good decisions come from good data, and we can't know where we're going if we don't know where we are.
Taking stock of our ever-moving motion industry will help us better understand the current state of motion design, glean where the industry is headed, and learn more about the community that supports this thing we love.
Every voice counts, but it also pays to be counted. Once you get to the end of the survey, be sure to save the promo code for a 50% discount for this year's Motion Awards Live show on December 10, 2020. Tickets go on sale soon.
So please set aside some minutes and with a few clicks, you can make a big impact!
---
---
Once you've completed your Census, click here to download some "Badges" to share your Census Pride all over the Internet. We need everyone to hear the call! Thank you!
"We Can't Know Where We're Going
If We Don't Know Where We Are."