Give us a brief introduction to yourself.
My name is Steve Small. I am an animation director represented by Studio AKA and have worked predominantly in 2d for some 37 years. 
Fill us in on your Motion Design background and what led you into the industry?
I got into animation in the 1980s. I had seen some traditional animation in commercials and saw how vibrant a medium it was. At that time, a lot of animation followed familiar templates, but several offshoots explored new territory. Just as CGI animation was finding its feet, experimental animation was alive and well and finding a home in commercial settings. It gave me a way to pay the bills and try things out in a creative sandpit. I spent many years animating in as many styles and mediums as possible, learning each from the ground up in the 80s. I mention this primarily because today we are so spoilt with extraordinary software; I am grateful to have an option and training in more acoustic approaches, when it feels right, to sit alongside the contemporary digital wonderland on offer.
Tell us about the team behind your project.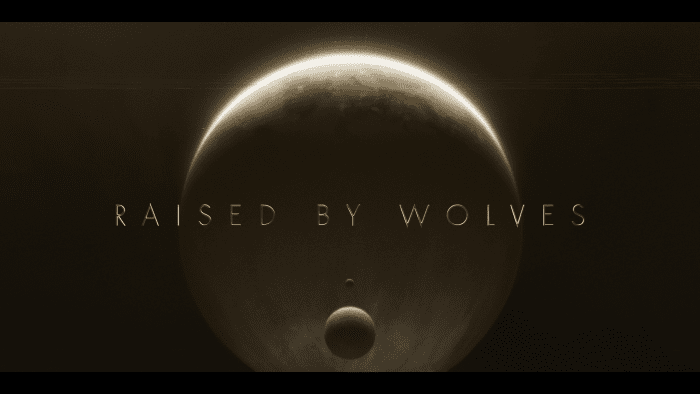 At AKA, any one project rarely resembles another. Our core team are all big fans of animation as well as skilled technicians and bring a wide array of skillsets to each project. It's not unusual to tap into previously untried techniques that each of us have privately pondered over, that have never surfaced in a project before. This can often also apply to any freelancers we bring into projects. It is unusual for us to ask someone to do what they've done somewhere else before. It will more often be the case that we look at their work, show them our concepts and ask, 'could you try something a little more like this?' 
Our team for this project was formed of a handful of in-house CGI generalists working with a small group of freelance animator artworkers, all working alongside each other and trying out something new. Though the visuals for Season Two were in the same visual style as the first season, the ideas for these additional sequences were very much stand-alone. They needed to be achieved using a different combination of CGI and art working techniques.
How would you introduce your piece to someone watching for the first time? 
We were initially asked to pitch a title sequence with an open brief. The selected route suggested a summarized backstory to the main story arc of the series. In Season Two, we were asked to continue that approach and unfold more of the 'under the surface' story on which the latest series is built.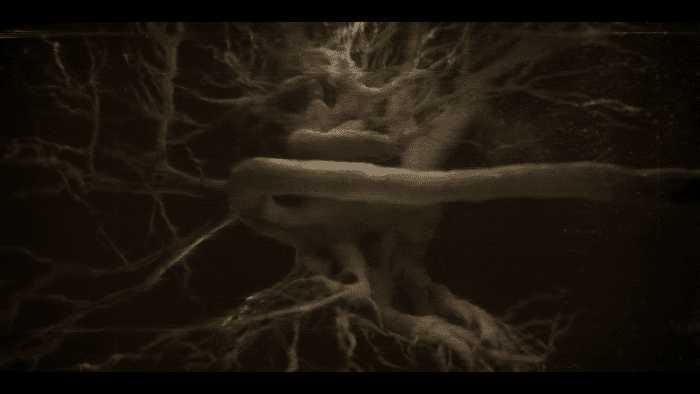 Why were you excited about making it? 
Working in animation for a few decades, you hear some pretty mind-bending concepts. Something about animation seems to remove filters and wants to dig a little deeper and probe a little further. But after a brief from the writer and creator, Aaron Guzikowski, who set out the theory behind Season 2, that couldn't have lasted more than ten minutes, I can honestly say my mind had been bent, angled, curved and realigned in a whole new way. The title sequence for the first season had been a rare creative challenge and opened a whole new realm of aesthetic possibilities. We revisited Season two with the same experimental approach.
Take us through your process. How long did it take? What techniques did you use? What programs are you using?
In both sequences, the process was similar. We read the scripts and were given a creative overview by Ridley or Aaron. We then set to work designing images with photoshop brushes that reflected enough of the narrative themes to stay relevant and cohere to each episode, but not so much that it revealed or clarified anything too early on. Ridley or Aaron sifted through these images, and together we constructed a sequence that alluded to the story in an intriguing way. We then broke down each of the techniques and approaches we needed to express best the range of effects involved, knowing that a great deal of the final look would come in the art-working phase. We used Maya and After FX for much of the CGI and comping, Houdini for the branches of the root structures and Photoshop for the digital frame-by-frame painting.
What was your favorite moment or most fun part of the project?
I really enjoyed first seeing the CGI comp created by James Galliard that exactly matched the design and the feel of the landing sequence design frame and moved in precisely the manner we had discussed. When we spent a week or two of art working and animating it further in 2d, it took on another feel and lived entirely in the painterly world of the design frame; I knew that we could really push the technique as far as we wanted and take it even further than any design, no matter how experimental.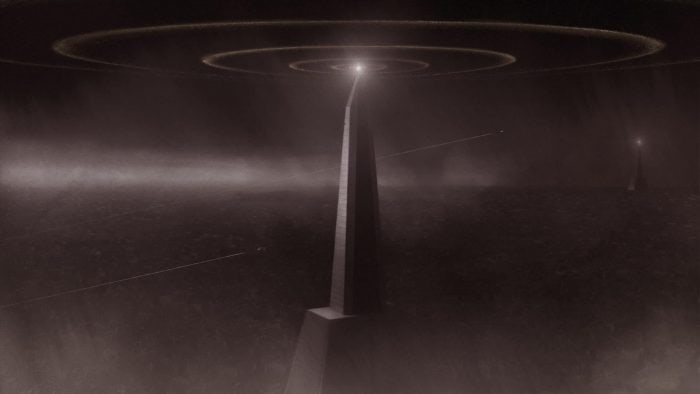 Did you face any difficulties along the way? If so, how did you overcome them?
Both seasons were intense projects with a lean schedule, but Nikki Kefford-White is a great producer and very familiar with this type of workflow, keeping us flexible and focused enough to tackle each challenge as it arises.
From a technical and aesthetic point of view, aside from the familiar refining of details and choreography, it is always the pre-comp that provides the greatest hurdle. For this season, we were lucky enough to have the keen eye and wizardry of James Gailliard, our head of CGI, to comp the three new scenes in the main body of the titles.
Finally, the process of art working is a law unto itself. No matter how nuanced a brief one can give to a fellow artworker, it ultimately comes from the gut, so working with a team is an act of group intuition. We were lucky to have a talented team already warmed up from a previous project that had similar techniques, so we hit the ground running with very few retakes.
What was the difference in mindset going into a second series? 
The mindset of the first title sequence was purely exploratory. It was driven by the need to find an accurate narrative that was both true to the project but also unconventional. Like any first project, you are looking for its own language. If you are fortunate to tap into a rich enough vein, I think it's common to spend more time identifying 'what it isn't' as well as 'what it is' and clarifying the intriguing linguistic edges of your world, making a note of what makes it tick. To revisit that world is about re-familiarizing oneself with that language to the degree that you pass for a local and then spending a while teasing out some of the more guarded secrets.
Do you have any advice for creatives on pursuing their dream projects? 
Work as if it's already begun. Ideally, when you get a dream project, you need to be warmed up enough to run with it. There's a risk of being a dreamer. Being an informed admirer of the work you love can keep you on the sidelines. Nothing wrong with that, but it can make you very critical of your own early efforts and can sap you of the determination to persist. So my advice to all creatives in hot pursuit of the dream project… do the work now, don't wait.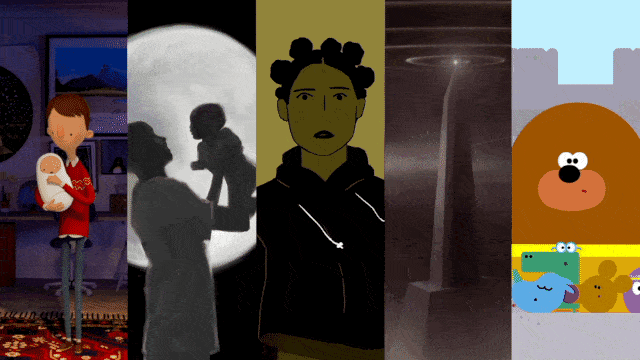 What is your hardware setup? 
I have a Wacom Cintiq, and Amari Magnetar PC and a box of 15 field paper from Chromacolour to raise the Cintiq that essential three and a half inches…
Money no object, what would you love to work on most? 
I'd love to work with talented directors and writers who are completely new to animation and want to start from scratch and try something new.
What were some ground-breaking moments in Motion Design that have shaped the way you think? 
I originally studied Graphic Design and trained in animation only once I got a job at a terrific studio called Richard Purdum Productions in the '80s. I felt I'd really jumped ship. They gave me a solid grounding in problem-solving from the ground up. Later, when I saw what Studio AKA was doing back in the '90s, a long-forgotten light switch flicked back on, and I realized that perhaps I hadn't jumped ship after all. I'd just been assigned to a different deck. I learnt how interesting it was to re-examine aesthetic boundaries and create new alliances in design and animation. AKA was re-imagining design briefs and bringing unexpected and exciting solutions to the fore in ways that had never been seen, and creating a new exploration culture. Nothing was off the table.