The importance of representation can never be overstated. To be able to see people that you can relate to on screen, in person, or achieving incredible feats can redirect the trajectory of your life. Especially as an adolescent, understanding that heroes, princesses, or even CEOs come in all appearances opens your purview to what's possible. It's undeniable.
History is kept in the stories we tell each other. With every story that is lost to time, we lose the richness and diversity that enables us to push the boundaries of our creativity and interpret the human experience. Preservation of these accounts is vital as we entertain, inspire and inform ourselves and the generations that follow. By amplifying marginalized voices, we can keep cultures alive, smash stereotypes, and influence systemic change.
All of this is undeniable!
To celebrate Black History Month, we asked Carl Jones and Justin Polk to break down their incredible series of films for MLB, "Undeniable: The Stories of the Negro Leagues."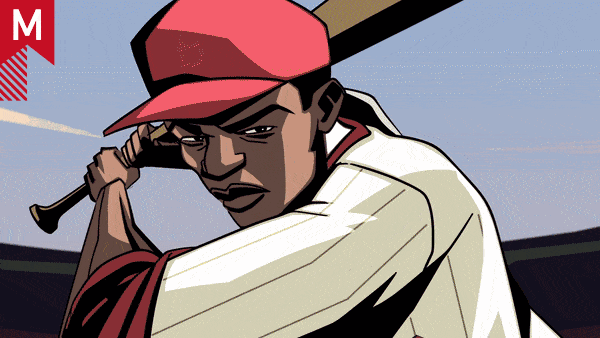 Give us a brief introduction to yourself and the studio.
Carl Jones: 
I am Carl Jones, animation director and producer of various Peabody Award Winning and NAACP Image award-nominated shows.  Most notably The Boondocks, Black Dynamite and The Last OG. 
I recently launched my own animation studio — Martian Blueberry,  with the primary focus of providing creative opportunities for artists of color around the world while supplying the increasing global appetite for diversity and inclusion.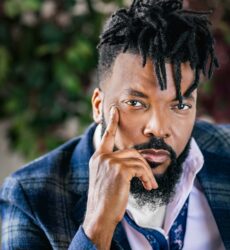 Justin Polk:
I'm Justin Polk, a director and Co-Founder at Invisible Collective. My partners and I created Invisible with the goal of uplifting exciting work that is culturally reflective of the U.S. but also the global population. We also make sure our directors reflect those demographics as well because we believe that the best and most authentic work is created through collaboration between people of varied perspectives.
Our forward-looking mission has led to work with some of the biggest brands, Verizon, Amazon, Google, Netflix, MLB, and Spotify, to name a few,  and it motivates us every day to continue broadening the type of messages and art people take in.
Tell us about the team behind your project.
Carl Jones: 
The series was created and produced by Justin for Major League Baseball (MLB). He also directed the live-action portion of the episodes, while I directed the animation through my studio Martian Blueberry.
Love Barnett and Omar McClinton were also Executive Producers.
How would you introduce your project to someone watching for the first time?
Carl Jones: 
This is an integral part of American history, not just sports. It's important for today's generation to understand how these iconic legends overcame tremendous adversity. So even if you're not into baseball, you will find the series to be inspiring as well as informative.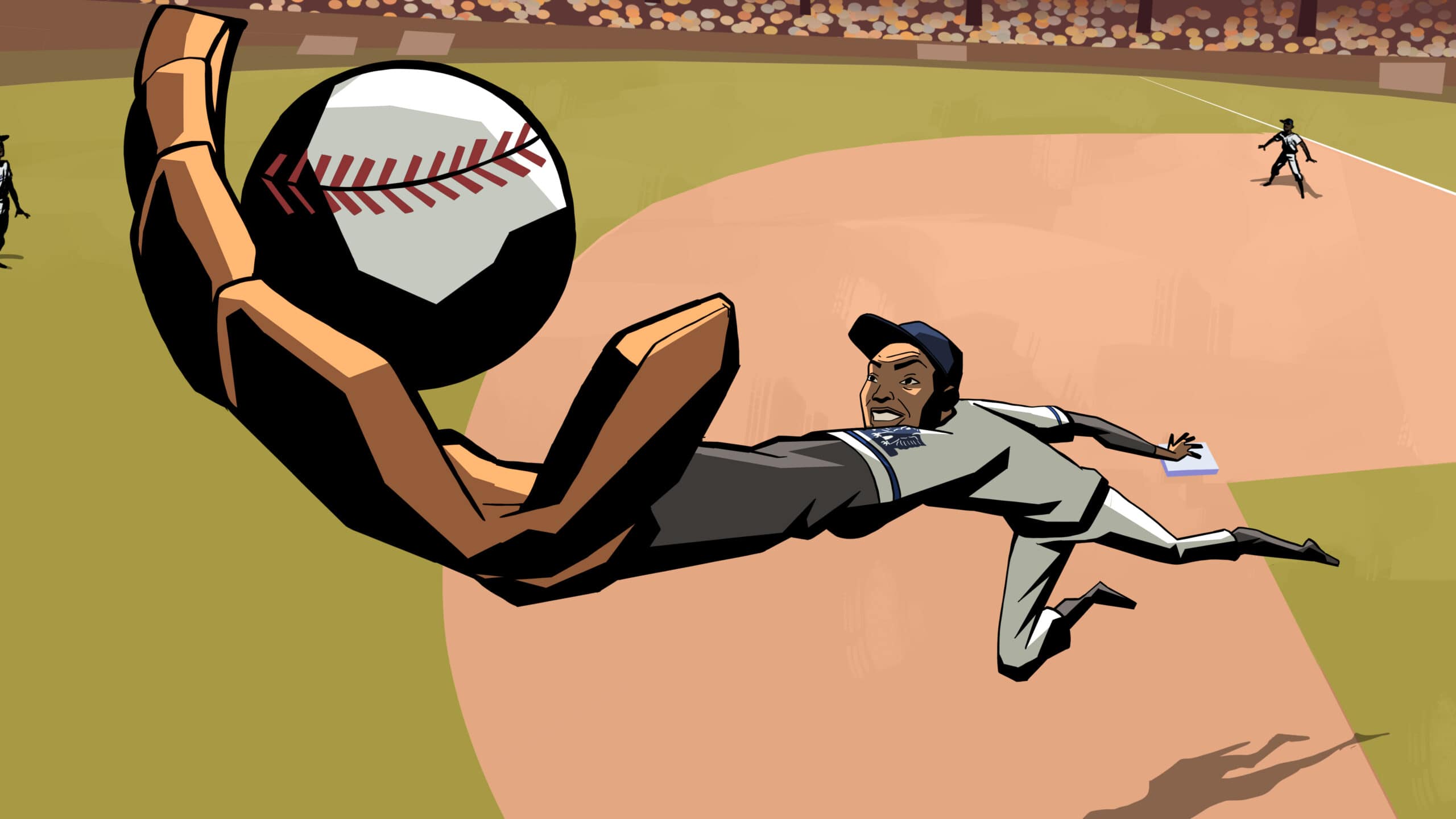 What was the inspiration for this piece?
Justin Polk:
When I first heard about MLB merging its baseball records with the Negro League's records, I wanted to do something that honored that. So I reached out to MLB to pitch them some ideas.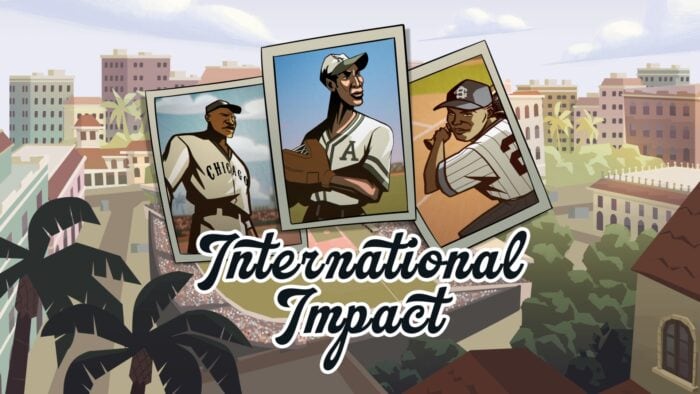 Why was animation important in telling this story?
Carl Jones: 
Animation allows us to tell a story with a unique visual language that captures the emotion, mood and nostalgia of that era while giving the action a very cinematic approach that appeals to a younger generation—both young and old love good animation.
Can you tell us about the series this piece is a part of? How many are there? What are they about?
Carl Jones: 
This piece is part of a three-episode series called Undeniable, MLB's first animated series that tells unique short stories from the historic era of the Negro Leagues.
The MLB Original Series is just one of several initiatives by Major League Baseball to celebrate Black History Month.
Episode 1 focuses on the great female players of the Negro League.
Episode 2 highlights the league's international impact.
Who narrates the series?
Bob Kendrick, President of the Negro Leagues Baseball Museum.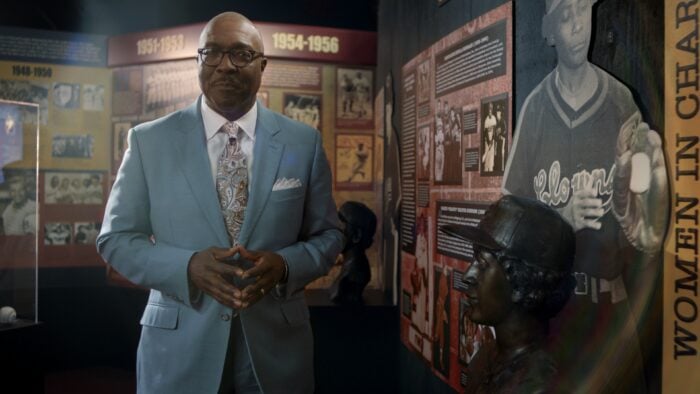 How long did the script take? Tell us about how you researched it. How did you know what to leave out?
Justin Polk:
It took us about six months to get the scripts right. We did a deep dive with Bob Kendrick, mentioned above, and asked him to give us as many stories as he could about the players. We then took those stories, researched them as much as we could, and put them into a script.
To be honest, we just made Bob's stories more concise and ready for animation.
Take us through your overall process. How long did it take? What techniques did you use? What programs are you using?
Carl Jones: 
It took us about 13 weeks in all.
First, we had to develop the look. I wanted to find a visual language that communicated the vibe of this historic era so people could connect with these stories emotionally. I used a lot of bold black lines and heavy black shadows to give the characters weight and strength. Then I used some slightly muted color pallets to give it a nostalgic feeling.
Once we landed on the look, we worked closely with MLB and Invisible to land the storyboards and designs. We then animated all the scenes,  added Bob's amazing voiceovers and edited the final pieces.
We use traditional 2D animation combined with Harmony.
How much pressure did you feel to do justice to this topic?
Carl Jones: 
There was definitely a lot of pressure to properly represent these giant heroes that had such an important role in affording black people a lot of the opportunities we have today. Not only were we careful not to do anything to tarnish their images, but as this generation's new griots, it is our duty to tell these stories while protecting and preserving them at the same time.
Did you face any difficulties along the way? If so, how did you overcome them?
Carl Jones: 
The biggest challenge for me was making sure that the animation resonated with all age groups. So I borrowed anime's cinematic approach to storytelling. We also used some very dynamic angles and poses combined with strong compositions to give each scene a certain energy and a more contemporary feel.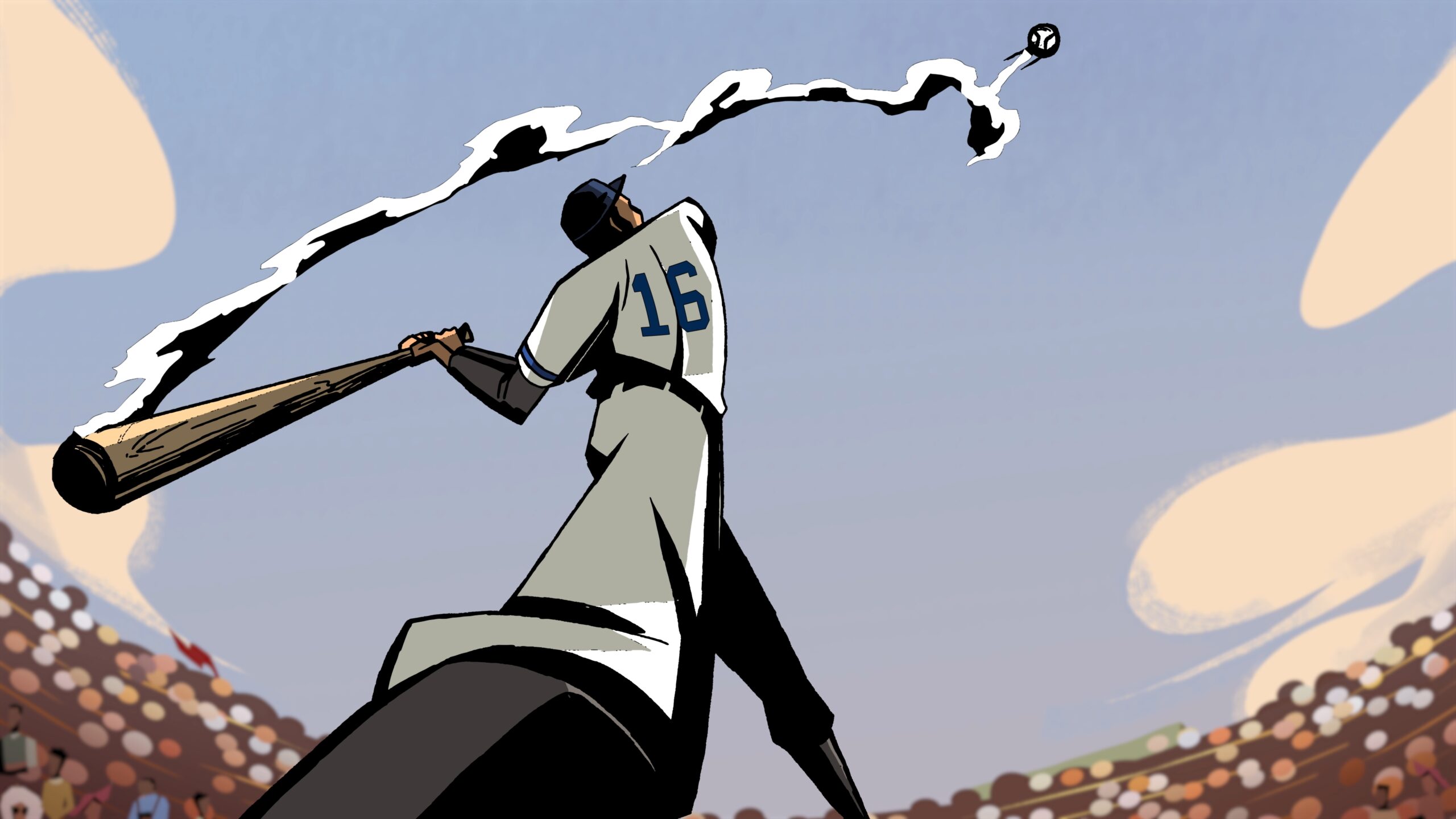 When you feel stuck or need inspiration, where do you find it?
Carl Jones: 
I turn to Tiktok and Instagram for inspiration. You can find some of the most creative minds on social media. There are tons of amateur artists and writers that are sometimes even more talented than people I've worked with in Hollywood. They inspire a lot of what I do.
Money no object; what would you love to work on most?
Carl Jones: 
I would love to do a Star Wars-like franchise but populated with people of color, pulling inspiration from Egyptian mysticism and African cosmology.
What's next for you and your team?
Carl Jones: 
The main goal of our company now is to continue to push the door open for more diverse stories to be told authentically. Inclusivity is the primary focus of our studio, as we plan to carry the torch of all of our great ancestors who fought for justice. It's why we named our company Martian Blueberry, which is a creative way of saying "Strange Fruit." Based on the popular song performed by Billie Holiday, that became the anthem for freedom fighters.
Thank you so much for being here. Before we let you go, is there anything else you'd like to share about your piece?
Carl Jones:  
I'm proud and honored to have the opportunity to help share these important stories with the world. Black history is rich and full of so many untold stories that the world needs to know. Of course, everyone knows about Jackie Robinson now, but what about all the great black female baseball players like Mamey Peanut Johnson and Connie Morgan? Organizations like MLB and Invisible are helping to make that possible.
Justin Polk: 
This was a true collaboration with Major League Baseball and a real passion project for me. I grew up talking about the Negro Leagues at home when I was a kid, and these are the kinds of stories I want to tell with Invisible Collective because these are our stories; this is our history.
These were Black legends who never got their due, and more people should know about their legacy.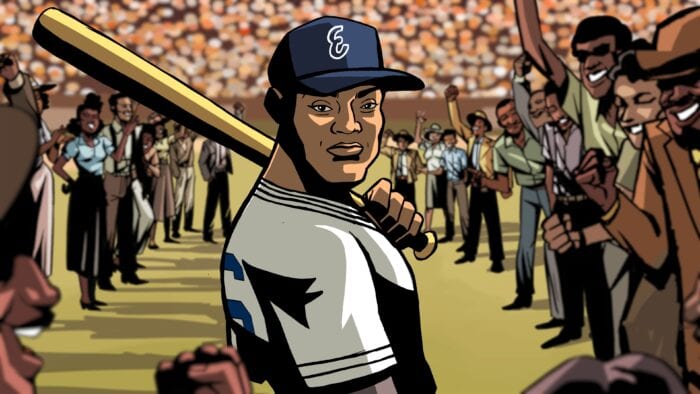 ---
More about The Negro Leagues Baseball Museum:
The world's only museum dedicated to preserving and celebrating the rich history of African-American baseball and its impact on the social advancement of America. The privately funded, 501 c3, not-for-profit organization was established in 1990 and is in the heart of Kansas City, Missouri's Historic 18th & Vine Jazz District. The NLBM operates two blocks from the Paseo YMCA, where Andrew "Rube" Foster established the Negro National League in 1920.
---
More about Invisible Collective:
A production partner built for the future; conviction is built into the mission statement of Invisible Collective. Since 2019, the nimble, creative production company has delivered on their mission around inclusivity, championing often overlooked, innovative, and premiere talent by working with some of the biggest brands to create dynamic and authentic campaigns that speak to viewers from across the globe.
---
More about Martian Blueberry: 
Martian Blueberry was co-founded by animation veteran Carl Jones, who has provided Peabody Award Winning and NAACP Image award-nominated writing, directing, and animation for various studios and networks across the entertainment spectrum. With a primary focus on animation, we aim to supply the increasing global appetite for diversity and inclusion by using our wealth of experience, production knowledge, and industry resources to accelerate the company's advancement into the forefront of the global marketplace. We're a young, blossoming, vertically integrated company that offers full-service animation capabilities, specializing in high-end 2D/3D animation, visual effects, and design—serving a variety of entertainment endeavors, including advertising, episodic tv, films, NFTS, WEB3, and music videos. MB is a collective of progressive minds with innovative ideas and talent that reach far beyond the boundaries of tradition.
---