The origin of Motion Design studios, as told by their founders.
By Jonathan Notaro, founder of Brand New School.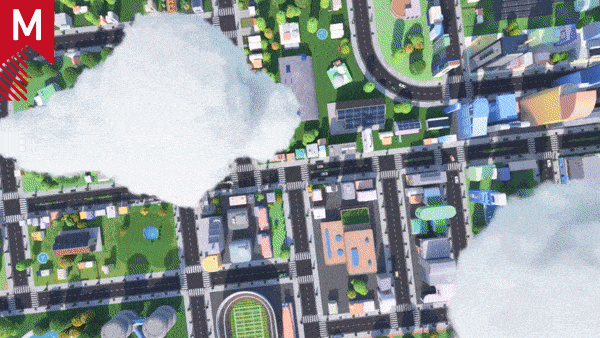 Editor's Note:
In this series, we'll hear from the founders of creative studios recounting their tales of how it all began. Each studio and founder are at different stages in their journey, but whether they're 3, 10, 15, 20, or 25+ years in the making, these candid accounts offer unique insights into what it takes to own and operate a business in the world of Motion Design.
From deciding to go it alone to growing a team, to riding the unpredictable wave of technology, to evolving through a pandemic and gearing up for the future, these studios all have inspiring stories to tell.
---
The Family Business
I came from a family in film. 
My dad was a studio executive for Sony, and my grandfather started Cinerama Dome with Warner Bros. My brother, too, is a cinematographer. 
Graphic design, and later on Motion Design, brought all of my creative interests together and didn't pigeonhole me into a specific career path. I could weave together typography, photography, animation, and film – and could do very different types of projects.
The First Job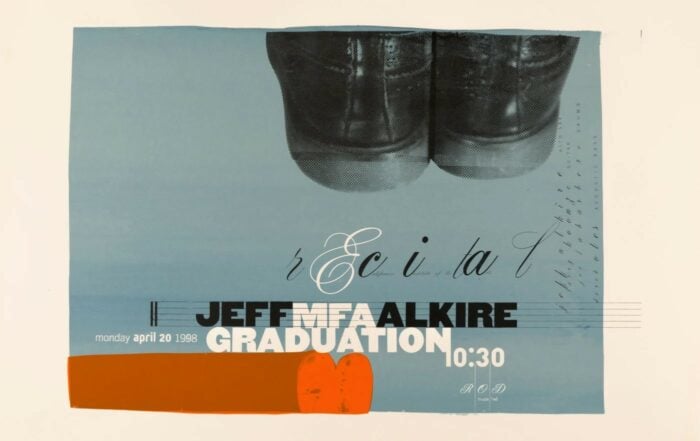 I interned at Sony Music designing album covers in the late 90s and had freelance side hustles with Punk bands and, later on, Stussy, but my career truly began at a company called Fuel. I interned for two summers and was offered a job before I graduated. My starting role was art directing. 
Fuel was acquired around 2000 by a company called Razorfish. The atmosphere changed. We hoped for an injection of resources allowing us to grow and achieve more as designers, but it became about a select group of people getting rich and not about the work.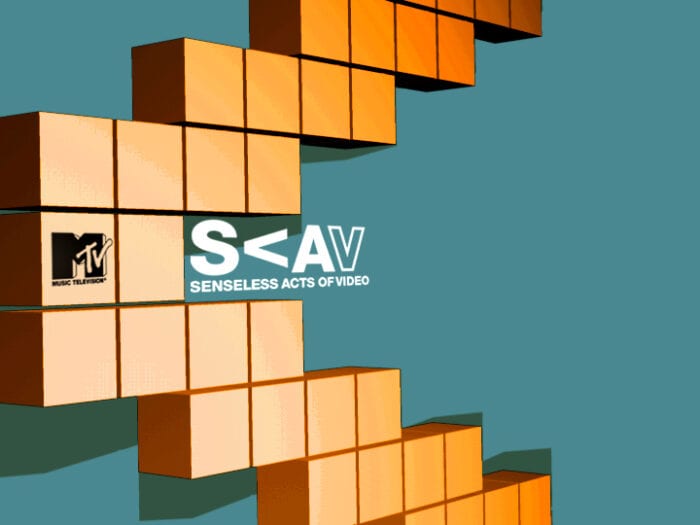 While everyone was out at long lunches and spending stock winnings, I worked my ass off, and I wouldn't trade the world for it. I became a valuable part of the organization in a short while, winning awards and creating deep relationships with artists and clients. 
I rarely complained about being overworked because I was young, naive, and really excited about my role and the work I was making. It was an awesome time, flaws and all.
Welcome to The Brand New School
Personal reasons led me to leave Fuel. 
My father had a heart attack at the age of 52. He died. He had no history of heart issues. He was under stress in his studio role and had a heart attack, which made me rethink my life, specifically having a boss. 
At the age of 23, I knew how the business worked. I also knew what I wanted for my company, which I enlisted friends from school and the design community to build. The first person I hired was a talented designer/animator that had interned at Fuel. From there, I hired [creative directors] Sean Dougherty and Chris Dooley. 
I joked about a possible name, "What about a Brand New School?" which seemed to represent a new breed of designers disrupting the industry. The name was somewhat of a fuck you to all the other companies at the time who had these very succinct names. 
Our name was longer and more labored. The company's name does mean more than an inside joke, though. To remain relevant, we must continually reinvent, hence Brand New School.
Office Life
Getting space and equipment, I just went for it. We built a small studio that fit ten people – uncomfortably. The studio was on Abbot Kinney in Venice Beach. 
The office was the floor below an audio company called Machinehead, run by a legendary sound designer, Stephen Dewey. Stephen was behind all this work for American Express. He became a friend and a great supporter of Brand New School, introducing us to high-profile agency clients visiting his office. 
We worked on super-creative projects with MTV and Sundance, but Stephen helped us land more high-profile advertising opportunities.
Within a year of opening our LA office, we opened the studio in New York. At the time, we had clients in New York, and they wanted us there for face-to-face meetings.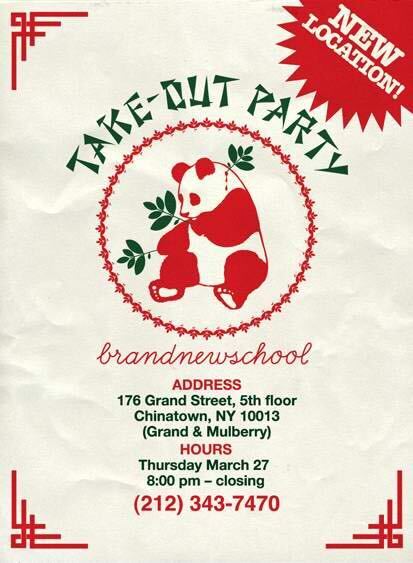 Graphic Design Brought to Life 
We wanted an innovative approach to an antiquated model – and we wanted to have fun.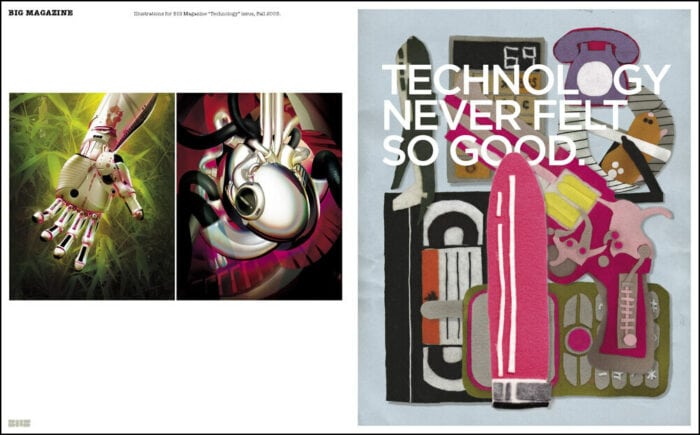 There were many studios at the time whose work was earnest and had a seriousness to it. In our work, we had a playfulness to it – it was emblematic of us as people and the culture we created.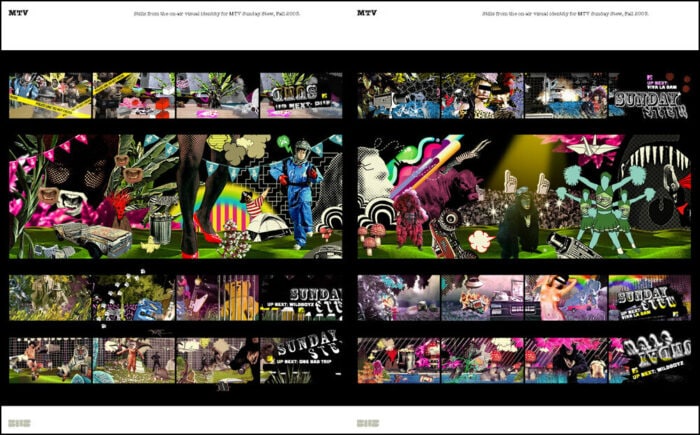 We had all studied historical graphic design, and thankfully we never really looked at our contemporaries for inspiration. This made our work stand out. Other studios were born out of, for example, visual effects or animation.
Brand New School? We were born out of our love for graphic design and new ideas. If people looked at what we were doing and what everyone else was doing at the time, our work had its own style. Our output was bold graphic design brought to life to tell stories. It was all illustration and graphic design; the animation was always secondary. 
We focused on how it felt rather than how it moved.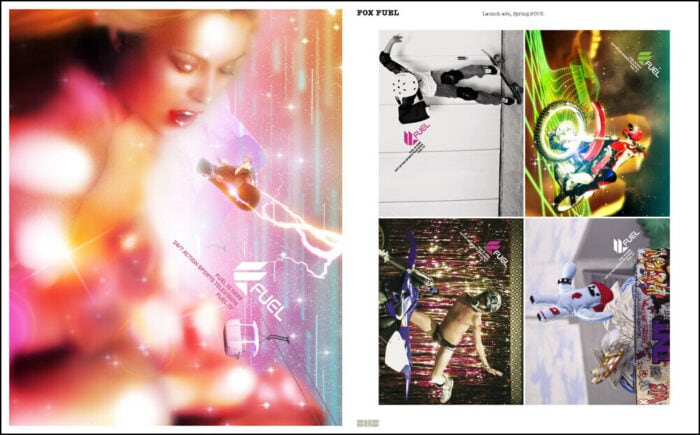 Of course, we learned later how to make it move well, but we were, and still are interested in creating new visual languages. 
When we first came out, all the work we did for MTV was everything and everywhere. It was original. The opportunities at MTV and with Sundance led to commercial work for AT&T and Verizon. 
While it was great work, everything at the time was live-action; we were just doing graphics for the campaign. Eventually, the design vocab we created for brands were leveraged into fully animated spots. 
Game-Changers
When VH1 launched a new channel, VH1 Classics, that was an incredible opportunity for Brand New School.
It was this intersection of our love for music and understanding of design history.
It was also one of the first times we started writing scripts for our spots. 
The cool part about broadcast work was getting called in for a rebrand or relaunch. If a company wanted to launch a channel about classic rock and popularize it, we could think of a million ideas. Everything was on the table. 
We were most confident in design and animation, but for VH1 and every channel since then, we've grown more comfortable with live-action stories. 
When the opportunity came up, we didn't think so much about our in-house skill sets and whether we could do it, but purely creative; what would be cool? 
When we accomplished these films on a shoestring budget, they went out into the world, and people realized, "Oh, they're shooting and directing, too." 
We helped launch a new property, Fuel TV, and designed everything from the ground up.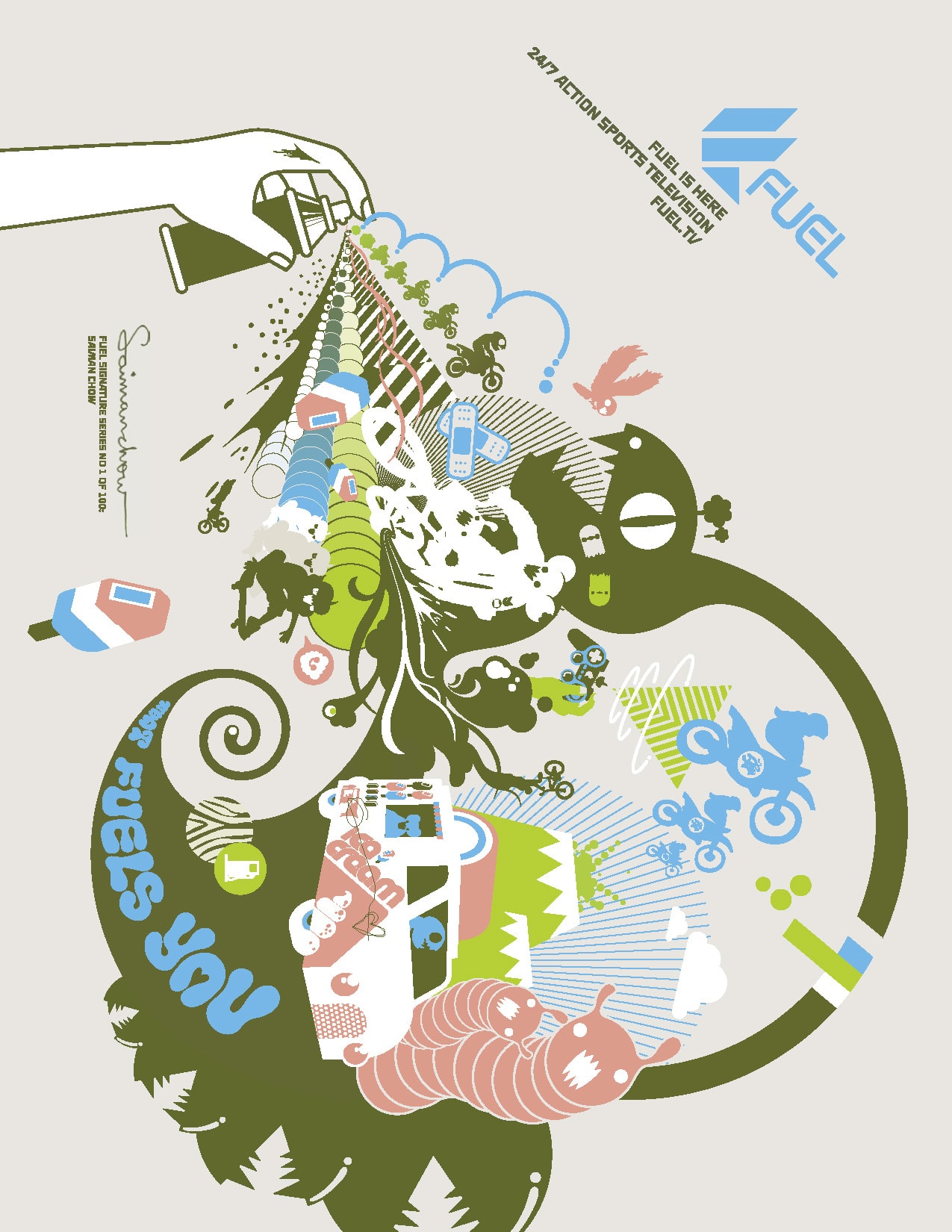 It focused on action sports. As a longtime horrible skateboarder and decent surfer, I was all about it. It was another valuable opportunity since all the brands were yet to crack how to reach that punk rock audience. They have an above-average bullshit detector.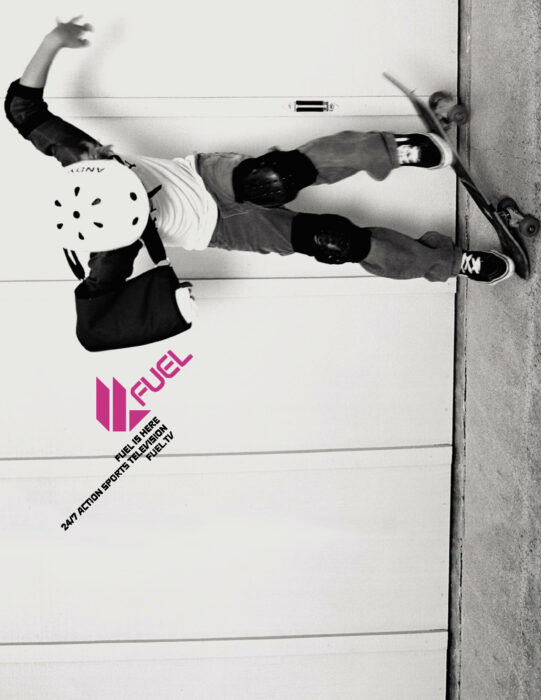 We asked, "What would happen if the kids took over the network? What would they want to see? What would they dream of and create?" 
We produced live-action films with that mindset. It was wildly uncommercial, in the best sense possible, and it got recognized.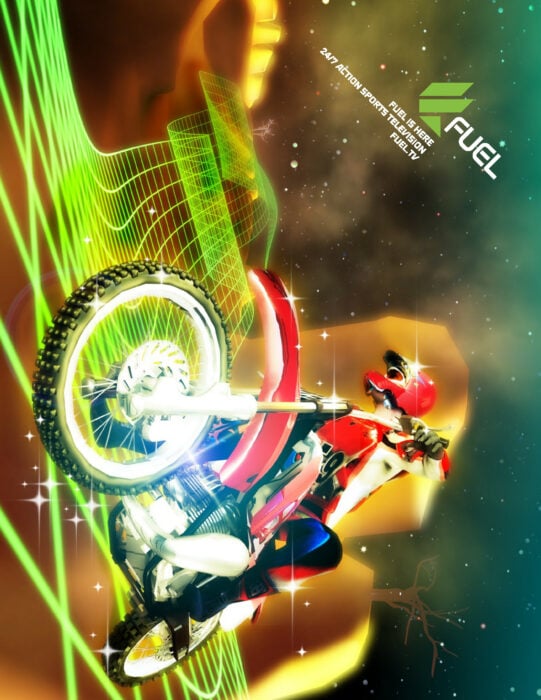 Another pivotal moment for Brand New School was working for Apple. 
We wanted to create meaningful work for Apple for a while, and we finally landed that chance with the enduring and forever-young iPod Shuffle. 
At the time, we were experimenting with our films. We shot this experimental test, and someone from Apple reached out and said, "Hey, that project you did for that little film festival, we want to do it for the launch of the Shuffle." 
It was huge for us. 
Right Place, Wrong Time 
There are regrets as well as successes. 
We did a project for a large software client, which was an interactive mural. I thought it was the future of out-of-home advertising. So we built a division dedicated to experiential and creative technology; we did these campaigns and created visual languages for brands on screens. In hindsight, it was too soon. 
A piece of advice in the world of technology: 
Sometimes, one must divorce excitement from reality. As a creative person, I saw the opportunities, but the market wasn't there. 
No matter how promising an idea was, we relied on other folks (at ad agencies) to sell this idea to their clients. Again, another hurdle. For a variety of reasons, the division failed to reach expectations. Similar to conversations today about AI, we knew a change was coming. It happened for experiential technology, but it happened slowly. We arrived at the party too soon. 
Brand New Form of Communication 
COVID changed communication. People learned we could do the work well remotely, but because we can does not mean we should.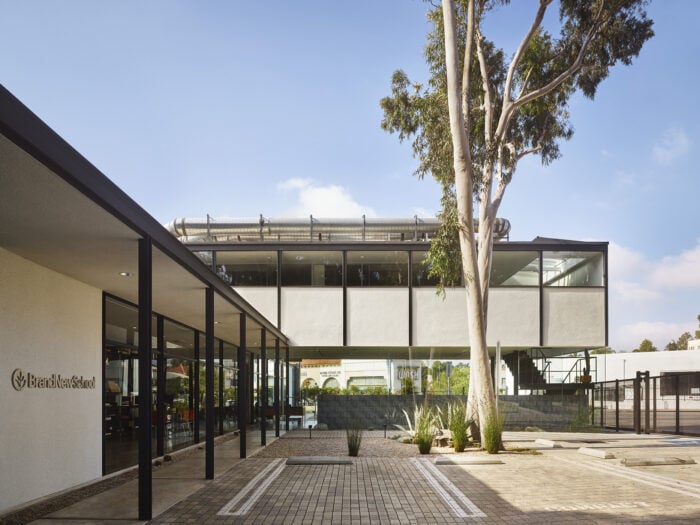 We are more powerful together. Ideas flourish from personal collaboration. In our studios, people realize how valuable it is to be back together. We value the time we have together. People are more vocal, and confidence is high.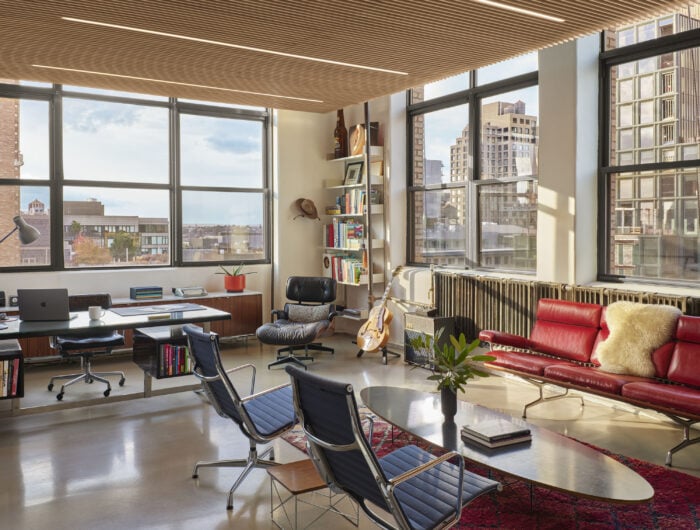 We still have group critiques over work (a practice I learned in school). Good ideas can come from anywhere, so it's a fairly open hierarchy. Hierarchy is vital to get the ball downfield, but at the same time, a company needs opportunities for new ideas to surface. The team seeks out what a project wants to be. Everybody explores. 
An open dialogue elevates the work through sheer numbers: the more suggestions, the more improvements or solutions. Our process is absolutely by design. Clients give feedback, so everyone needs to learn how to interpret criticism. Not every studio works that way, but it's worked well for us from day one. 
The Future of Brand New School 
These days we have more influence. Consider us the Swiss Army knife for brands with diverse skill sets that can fit any role. Brand New School is attractive to clients, especially if they need to move efficiently or don't want the negative weight of naysayers. 
The work we do and the influence we possess are more exciting than ever. We now have more creative control, so we're closer to the source and the results. What a rewarding responsibility. 
Our company is developing alternative skills, and we continue to learn and reinvent ourselves as technology and the world change. After 23 years, we're still growing, learning, and searching for ways to be better. This work-in-progress mindset, the idea that nothing is stagnant and that with change, there is creative opportunity, is what we live for at Brand New School.  
---
---
Studio Stories is a Motionorapher initiative created and edited by @Stuart Groves.
To tell your studio's story, please submit your details to OOY on Motionographer.com.
---
---