To celebrate the reopening of cinemas this week, creative agency Hello Mozart has created a short trailer for the BFI to be screened nationally in over 250 independent cinemas, welcoming audiences back to their favourite screens. More information on the Culture Recovery Fund here.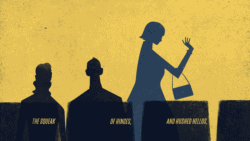 The BFI is providing the trailer to independent cinemas in England to which it has allocated funding from the £1.57 billion Government's Culture Recovery Fund for cultural organisations and heritage organisations and venues. The funding for independent cinemas administered by the BFI has awarded £27.6 million to 209 independent cinemas across the country, from Penrith to Penzance. Further funding has been allocated to cinemas as part of mixed arts venues means through Arts Council England.
A talented team of creatives was brought together by Hello Mozart to bring this special cinematic project to life, including award-winning writer Charli Whatley, animator Toby Anthonisz and illustrator Matthew Johnston. Through Charli's poem, the team was inspired to explore the theme of cinematic history to help amplify the emotionally charged words. Illustrator Matthew Johnston said, "taking the theme of cinematic history as a starting point I was inspired by the mid-century golden era of movie poster design for the imagery."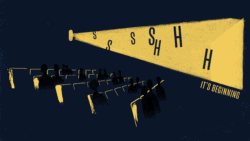 The final animation plays with the heavy textures and brushstrokes of the illustrations, creating a series of vivid and moving moments all designed to stir a sense of belonging in the viewer.
Jason Bradbury of Hello Mozart, said "It was a privilege to work with the BFI and their partners on marking the reopening of cinemas across the country. Many have struggled, and continue to struggle, with challenges brought on by the pandemic. Cinema is an opportunity to escape."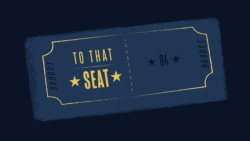 WELCOME HOME
Agency: Hello Mozart @hellomozart
Writer: Charli Whatley @charliwhat
Illustration & Graphic Design: Matthew Johnston @_matthew_johnston
Animation: Toby Anthonisz @tobyanthonisz
Hashtag: #HereForCulture