BUCK's collaborative talent-driven model puts creative culture at the core of its business. BUCK's Amsterdam office is its fourth location, including Los Angeles, New York, and Sydney, allowing the company to encircle the globe.
AMSTERDAM, 23 March 2021: Continuing its strong growth over the last decade, global creative company BUCK has opened an office in Amsterdam to build new relationships with European talent, brand and creative partners and unlock around-the-clock strategy, ideation, design, and delivery for marketing, advertising, brand development, and original content creation across media and screens of all sizes.
"We are excited to see what opportunities our maker-approach to a creative company produces in the European market" says Ryan Honey, Co-Founder and Co-CCO of BUCK.
Executive Creative Director Vincent Lammers (previously Creative Director and Partner at Amsterdam-based Ambassadors) heads up BUCK's new Dutch operation.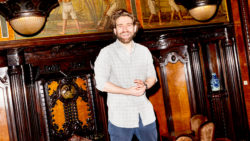 "I've had a bit of a crush on BUCK since my art school days and their relentless pursuit of creative excellence and collaborative, ego-free way of working has been an inspiration ever since." says Lammers "I couldn't be more proud to be a part of bringing this to Amsterdam and create a home for all the incredible talent out here in Europe. It's a bit of a dream job."
Lammers is joined by Executive Producer Chance Woodward, previously of MediaMonks, Leo Burnett, and Crispin Porter + Bogusky. Woodward's deep experience in integrated production makes him a strong fit for BUCK's collaborative, multidisciplinary approach.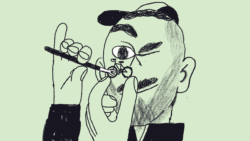 Creative Director Richard Gray was brought back to Europe from the Los Angeles office to lead the creative team together with Lammers. He brings a wealth of experience having previously worked on award winning projects like Apple's Share your Gifts and Tinder's The Invention of Together.
Local footprint, global outlook
With offices in Los Angeles, New York, Sydney and Amsterdam, BUCK operates as a single creative entity that can address local markets and cultural nuances while tapping into a diverse staff of 300 creative makers, thinkers, dreamers and doers.
BUCK's recent collaborations for nearby brands like Tony's Chocolonely and Oatly drew on the Amsterdam team's deep knowledge of European advertising and culture while crafting work for the global stage.
"BUCK's success comes from not only working with the best talent in the world, but some of the nicest people as well," says Jan Jensen, Chief Talent Officer. "Our Amsterdam office is no different—exploring new creative opportunities while remaining true to our core culture and what makes BUCK so special."
BUCK's "secret sauce" is simple: a deep commitment to finding and nurturing the best creative talent around the globe.
"Our drive to find the best global talent and creative opportunities has grown beyond our three offices," explains Ryan Honey. "With many of our current artists already based in Europe, it made a lot of sense for us to open up a studio there and give them a home base."
About BUCK
BUCK is a talent-driven, global, creative company with offices in New York, Los Angeles, Sydney and Amsterdam.
Founded in 2004, BUCK has built a reputation for outstanding craftsmanship and innovation through collaboration with a wide range of clients across the cultural and technology spheres, including Apple, Instagram, IBM, Nike, Airbnb, Paypal, and Pepsi.
Recognized as an industry leader, BUCK's trophy case includes an Emmy, several gold Cannes Lions, Clios, pencils, cubes, and over 150 other awards from the most prestigious competitions in the world.