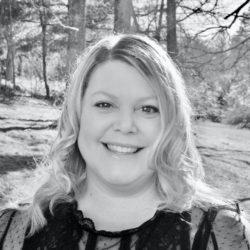 Eve Ehrich is an Executive Producer with over two decades of experience spanning commercial, broadcast, film, digital and print projects. She brings a focus on talent and creative strategy to her role as EP as well as a passion and enthusiasm for producing innovative work.
Ehrich recently joined Not To Scale from Alkemy-X in NY where she was instrumental in expanding the department to include a full range of creative talent spanning designers, editors, VFX artists and creative technologists. Prior To Alkemy-X she was SVP/EP for Taylor James, where she ran the NY office and oversaw client and production teams on a wide range of integrated projects from the initial launch of the studio in 2013. She has also held top industry positions including Head of Production at Stardust and Eyeball NYC and Senior Producer roles at such top shops as 1stAveMachine, Click 3X, Smoke & Mirrors, Shilo and Spontaneous. Throughout her career, she has worked with many of the top global brands including American
Express, GE, Hasbro, Samsung, Jack Daniels, Mercedes-Benz, McDonald's and Nike.
'I have admired Not To Scale for years and I am thrilled to be joining a team that produces such amazingly creative and awe-inspiring work. The diverse group of directors and artists are extremely impressive with their talent, craft and visual storytelling. I am really excited to be working with a company who truly focuses on collaboration and creativity.' Eve Ehrich
Founder and Executive Producer Dan O'Rourke says, "As our U.S. business continues to go from strength to strength, it's the perfect time for Not To Scale to welcome on board an Executive Producer with Eve's wealth of experience. Eve's calm demeanor and range of production expertise will be highly valued and appreciated; both internally, by our own production staff and talent, as it will be externally, by our many and varied, high caliber Clients"