New Service Supercharges The Way 3D Digital Artists Access Greyscalegorilla's Cinema 4D Plugins, Materials, HDRIs And Professional 3D Training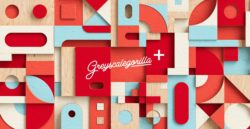 CHICAGO APRIL 22, 2021 – Greyscalegorilla, the leader in providing professional training and tools to help motion designers and 3D artists, announces the launch of Greyscalegorilla Plus. The new cloud-based, subscription service leverages Greyscalegorilla's long-standing reputation for technical and creative innovation by giving subscribers streamlined access to its entire online library of award-winning plugins, hand-crafted materials and textures, high-dynamic-range-images (HDRIs) and professional training from top industry artists.
Compatible with leading 3D software applications such as Maxon Cinema 4D and popular render engines including Redshift by Maxon, OTOY Octane and Autodesk Arnold, the extensive collection of Greyscalegorilla Plus assets are relied upon by the world's top artists and studios to meet real-world production needs and expand career skill sets.
The introduction of Greyscalegorilla Plus reflects a strategic refocus allowing Greyscalegorilla to quickly develop new 3D production-ready tools that will be added regularly into the platform's ever-expanding library of time-saving resources. Plus subscribers have unlimited access to frequent product updates that are automatically downloaded into their account HUB.
According to Greyscalegorilla Founder and CEO Nick Campbell, the demand for reliable, high-quality, 3D content and resources that engage audiences continues to expand exponentially, whether for use in commercial or personal projects, cryptoart NFT's, social media videos, high-end VFX, broadcast motion graphics, commercials, game cinematics, live events, architectural and product visualization and more.
"Our mission at Greyscalegorilla is to help 3D artists achieve their best work," Campbell says. "As technology and innovation continue to define the direction of 3D motion graphics and design, Greyscalegorilla Plus is the next-generation platform that builds on our collective years of experience as professional 3D artists, educators and developers to bring ongoing value to our customers. The Plus subscription membership supports artists at any level to create realistic renders faster, focus on craftsmanship, and obtain training from industry pros to future-proof their creative experiences."
Chad Ashley, Creative Director at Greyscalegorilla adds, "We designed Greyscalegorilla Plus with the professional in mind. Whether artists are searching for materials, HDRIs, textures in our library, or looking for a plugin to tackle a challenging brief, Plus has them covered. And it's all right at their fingertips. Add in Plus' vast amount of training and you have the ultimate creative subscription."
Paul Babb, Global Head of Marketing at Maxon, notes that for more than a decade, the Greyscalegorilla team has been the first stop for essential resources and training for new and seasoned Cinema 4D users. "Their new Greyscalegorilla Plus subscription product delivers incredible value – must-have plugins, exceptional materials and assets, and pro training – to help 3D artists get the most out of C4D," Babb says.
Wanda Meloni, President and Senior Analyst, at M2 Insights adds, "For the past ten years the Greyscalegorilla team has trailblazed accessible online learning experiences. The market for content creation, digital storytelling and 3D graphics has never been more in demand. The Greyscalegorilla Plus platform will serve professionals and beginners alike with the latest tools and design techniques to further their artistic and technical skills."
Greyscalegorilla Plus was originally introduced in 2019 as an all-in-one training platform that steadily evolved to offer Greyscalegorilla's acclaimed collection of 3D software textures and materials. In August 2020, in response to shifting customer preferences, the Greyscalegorilla team began providing its members with award-winning Cinema 4D plug-ins. With today's announcement, Greyscalegorilla Plus is now a subscription-only model that includes all the products the company develops and sells.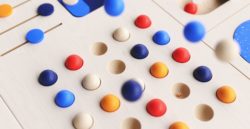 Greyscalegorilla Plus: Under-the-Hood:
The Greyscalegorilla Plus platform delivers Cinema 4D artists a wide variety of up-to-date tools and resources. Membership includes access to:
Materials and texture libraries: more than 1,400 handcrafted, hi-rez Cinema 4D assets, and access to 500+ HDRIs for 3D.
Cinema 4D Plugins: Trusted by professional artists, studios and major corporations, Greyscalegorilla plug-ins provide comprehensive lighting, animation and photo realistic rendering capabilities.
Gorilla U: 500+ hours of expert training on leading 3D toolsets and renderers including Cinema 4D, Redshift, Octane, Arnold, and Houdini. Courses and tutorials cater to common themes: topography, car rendering, product visualization, lighting, etc., and are available online 24/7.
New, exclusive tutorials and materials added regularly to the Greyscalegorilla Plus library.
A complete list of Greyscalegorilla Plus offerings is available here.
Pricing and Availability:
Greyscalegorilla Plus membership is available directly from Greyscalegorilla. Subscription pricing is offered at $49.00 a month or $399.00 for annual. The Greyscalegorilla Plus subscription includes over $8,000 of 3D training, the largest and highest quality Cinema 4D materials and tools and immediate access to new resources from Greyscalegorilla released directly into member accounts. Greyscalegorilla Plus Educational Licenses are available for students and teachers, and Greyscalegorilla for Teams are offered to studio teams of three or more, on a "floating" license basis. Pricing information
About Greyscalegorilla:
Chicago-based Greyscalegorilla is the leading online destination for tools and training resources to help motion designers and Cinema 4D artists create professional content. The company's newest offering is Greyscalegorilla Plus, a cloud-based, subscription platform that leverages the latest technology to provide access to one of the most comprehensive, ever-expanding libraries of award-winning plug-ins, hand-curated materials and textures, HDRIs, and unlimited on-demand training from industry professionals. Updated regularly, the Plus platform demystifies all aspects of the Cinema 4D software application and top 3D rendering programs, including Redshift by Maxon, Autodesk Arnold and OTOY Octane.
Greyscalegorilla Founder, CEO and Digital Artist, Nick Campbell, is a motion graphics innovator and a renowned and trusted authority on Cinema 4D. He has taught over 100,000 motion designers and 3D animators at every level of experience. Today, the Greyscalegorilla brand enjoys a loyal community of global creative professionals and 3D aspirants. Top motion design artists including Beeple, J.J. Abrams, David Ariew, Andrew Kramer and Blake Kathryn; leading creative studios including Corridor Digital, The Mill, Framework; as well as brands such as Nike, Disney and Sony, all consider Greyscalegorilla an essential resource for their creative arsenal and professional success.
Greyscalegorilla products are available at Greyscalegorilla.
Greyscalegorilla Plus Resources:
Greyscalegorilla Plus Website
Greyscalegorilla Plus Video
Greyscalegorilla Plus Testimonials
Greyscalegorilla Press Kit & Imagery
Greyscalegorilla Social Channels:
Twitter
Facebook
Instagram
YouTube
LinkedIn
Twitch