Simon has been an animator for over 15 years, mostly as a freelancer but he has also held positions at Mainframe and set-up Sweet Crude with Cub founder Fraser Davidson and Dina Makanji.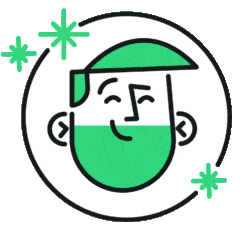 He joins Cub as Head of Animation and brings with him a wealth of experience in character design and rigging, adding to our already experienced and creatively diverse team of illustrators and animators.
As a child of the 80s Simon grew up with Ren & Stimpy, Rocko's Modern Life and the Racoons, often sketching his way through maths classes before being found out and punished. But this didn't stop Simon drawing and he went on to study Multimedia design at university – graduating with a First Class Honours Degree.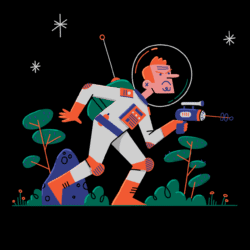 Anyone who follows Simon on Instagram or Twitter will know he still doodles characters for fun – though you'd he had a full time job as a children's book illustrator.
In recent years Simon has created work for the BBC, Sony, MTV and Tesco.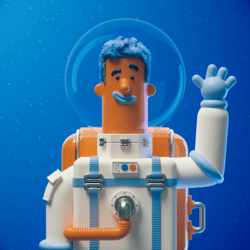 Cub Founder and Creative Director Fraser says "I've known Simon since our time together at Mainframe and have always admired his illustration style and attention to detail when animating, great animators have their own styles of animation often from a better understanding of motion and easing. I'm excited Simon is joining the team and look forward to working with him again."
On joining Cub Simon says "It's great to be joining such a great team of animators that I already know well having worked with them through the years on various projects. Being part of a team again will allow me to expand my ideas further and integrate new skills and styles in to my work."