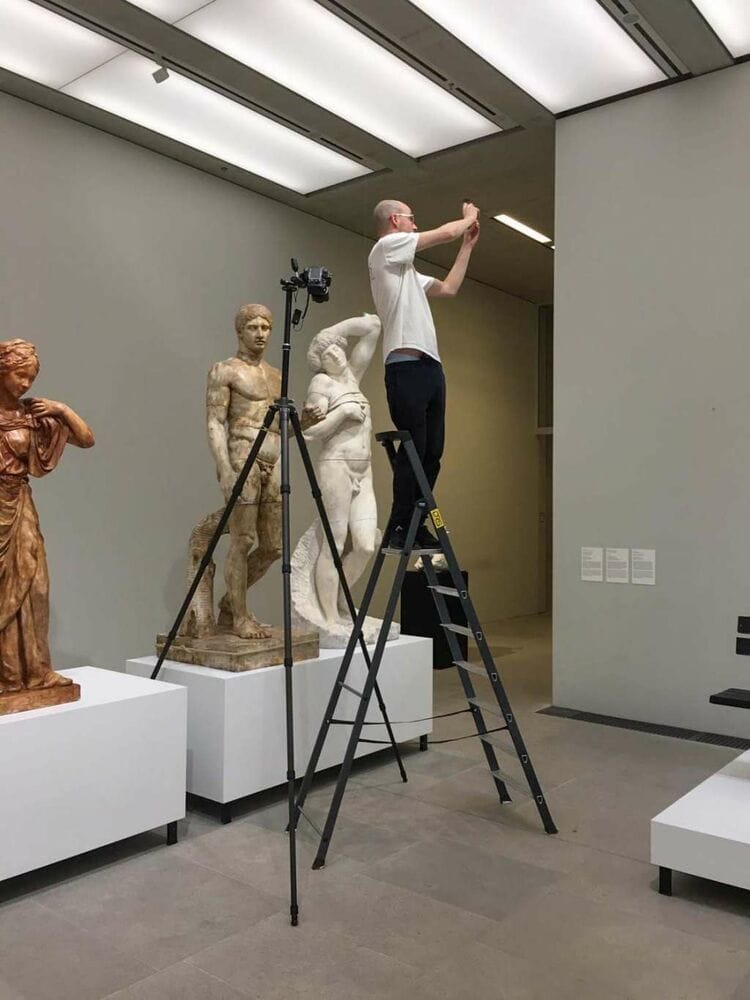 Throughout the first Corona induced lockdown in Berlin, we had the chance to convert a previously captured set of 3D data into one of the world's first fully 3D exhibitions. While a lot of tours through museums rely on 2D photography mapped onto spheres, we felt that a true 3D environment would be suited much better, to translate the feeling of a museum visit into the digital world.
Working together with the Staatliche Museen zu Berlin (SMB) we then developed a concept to create a digital twin of the entire 'Near Life' exhibition with its 650sq/m space and over 200 pieces of art. We also created individual high resolution twins for the 20 most important pieces. Those pieces can be reached via navigation points in the main exhibition. They are equipped with further detail as far as geometry and texture is concerned and also contain the exhibitions original audio guide to give the viewer a more immersive experience and additional context about the particular piece of art.
We worked for about 1 month to convert laser scan data and a set of approximately 3000 individual images into a very large amount of polygons. The first calculation gave us about 3.8 billion polys, which was reduced and split up into sections and individual artworks. The room being the most heavy part, as far as the polycount was concerned needed to be rebuilt, using lighter and simpler geometry. After some more texture cleanup and poly reduction the project was ready to be uploaded and enjoyed by people around the globe.
Credits: Shoot & Laserscan
Studio JesterBlank (Philipp Jester & Jens Blank)
Post Production
Studio JesterBlank
Concept
Studio JesterBlank & Dr. Veronika Tocher (Staatliche Museen zu Berlin)