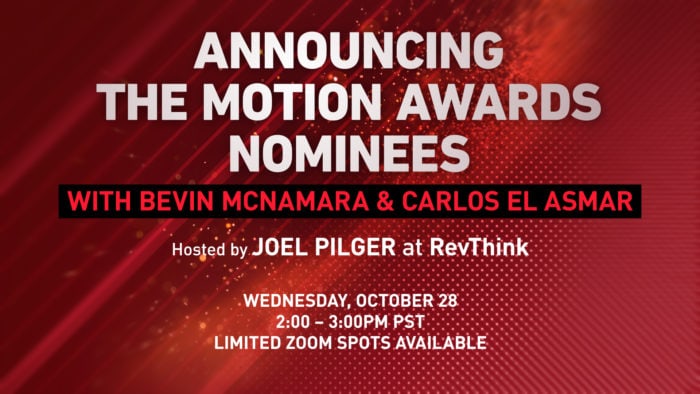 Motionographer's Bevin McNamara (editor-in-chief) and Carlos El Asmar (founder) are honored to join host Joel Pilger of RevThink for a special conversation this Wednesday, October 28th at 2p PST. 
We look forward to telling you more about Motionographer's recent refresh and dish some exciting details about The Motion Awards.
Limited Zoom spots available so please be sure to register promptly.