Following the joining of award-winning editor Peter Johnson, boutique post-production shop WAX continues to elevate its already robust talent roster by adding New York-based, multifaceted commercial and film editor Alex Pirrone.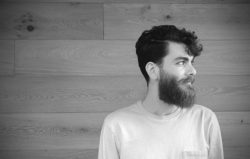 Influenced by his background in non-fiction content along with his love for automobiles and comedy, Pirrone favors a cinéma vérité-style, often bringing to life narratives from the visuals on hand. He seamlessly transitions between a broad pallet of approaches depending on the medium. "It really boils down to what techniques or mechanisms best tell the story in the way it needs to be told," Pirrone explains. "For instance, my documentary roots take a slower, simpler, and natural cadence — staying honest to the footage — while my interest in automobiles draws me to pretty high-adrenaline, frenetic, and loud compositions. With comedies, the humor can come from lingering on a single shot for an excruciating amount of time or, adversely, quick and jarring cuts between moments or reactions."
Most recently, he edited Ford's multi-part, long-form series, "Mustang Mach-E v Everything". His other most notable campaigns include Seinhessier's "Athlete" (directed by Sam Pilling) for the MOMENTUM III Wireless, IBM's "Dear Tech", and Kraken Rum's "A Tale Well Told" to name a few. The latter was short-listed for an AICP Post Award. Beyond advertising, he has also been involved in short-form narratives such as the short documentary "Màs Fuerte", which was directed by Sean Frank and garnered an official selection at the Brooklyn Film Festival, as well as long-form pieces such as A Girl in the River: The Price of Forgiveness, which won the honor of "Best Documentary (Short Subject)" at the Academy Awards.
Having partnered with leading production companies, agencies, and brands from around the world on everything from high-end, CGI-heavy campaigns to non-fiction content and practical effects-driven projects, Pirrone has found himself in a place where he's not only consistently challenging himself, but also taking away something new from each and every creative collaboration. At WAX, he looks forward to refining his reel and artistic process at a company with strong representation, smart leadership, as well as top-notch assistants, producers, and graphics and finishing teams.
According to Pirrone, "WAX has been on my radar for quite some time. I've always appreciated the unique breadth of work their roster has to offer. While every editor's voice stands out on their own, they all also compliment each other very, very well."WAX Founder and Executive Producer Toni Lipari adds, "Alex is an incredibly talented editor whose creative ability is evident in everything he cuts. What ultimately separates him from most in the editing community, and makes him a perfect fit at WAX, is that he's deeply involved during the ideation stage, which allows him to get wholly immersed in a production before anything's even filmed. He's an amazing cultural fit to our team as we continue to strengthen our capabilities. I'm so excited to have him as part of the WAX family."
About WAX:
WAX is a boutique post-production shop with offices in New York and Boston. In a short time, WAX has built a reputation as a prominent editorial company with integrated VFX, CGI, telecine/finishing and live-action production. WAX has collaborated with top talent from the international advertising industry, including agencies such as Droga5, CP+B, TBWA\Chiat\Day, BBDO, BBH, Goodby Silverstein & Partners, and Ogilvy. WAX is minority owned and WBENC certified.