In the music video for Sarh's U and I, up-and-coming filmmaker Paul Trillo explores a relationship that is one part Chris Parks fluids, one part Étienne-Jules Marey experimentation and one part man and woman chasing each other through the birth of the universe. It's a lovely, romantic break from the usual thirty-second ad.
Paul Trillo has set himself apart with ambitious short films like A Truncated Story of Infinity, NY 41X41, Living Moments. He joins Michael Langan and Callum Cooper as part of the newest generation exploring the edges of time-based storytelling and playing in the optical sandbox with Norman McLaren, Stephen X. Arthur and Zbig Rybczynski.
Where did the idea come from?
Well, who doesn't love staring at space dust, cloud formations and star clusters? This was something that I was building in my head for awhile. Initially, it came from a desire to create this universe-like imagery from real materials. We used what is called a cloud tank and tossed in milk, ink, food coloring, powder and other stuff as layers to build this universe. There is a great organic and tangible quality can't be replicated in the computer.
I had experimented with similar practical effects in my short film, A Truncated Story of Infinity. I wanted to find an excuse to do it again and better.
I also wanted to experiment with taking multiple exposure strobe photography into a moving image. I thought it would be interesting to see movement across a time and space, as if someone was painting with imprints of their body. It was from there that the idea evolved. Themes of desire and isolation developed through imagery I was seeing. Eventually this movement became a dance, a chase, a struggle between two people throughout the universe.
I liked these parallels between an Adam and Eve type story and the birth of the Universe.
When working with styles that are heavily technique-based, how do you make them your own?
The technique is just a form or structure it is not the entirety of the concept. You must inject yourself through the feeling, emotion and story. The technique should compliment and elevate the subject you're dealing with. It can't be arbitrary.
For U and I I wanted to show two people that were falling in and out of sync with each other until they become one. For me, it's about how you can lose yourself within someone else. The layered exposure technique had a certain emotional quality, which allows you to view time in a unique way. It is a preservation of the moment, of the past. When all these instances are layered together it abstracts the people into a single being. It shows the man and woman's entanglement with each other and with time itself.
Life magazine did a lot of great strobe photography throughout the 40s. I found it to be very compelling, despite how dated it was.
Have you worked with dancers before? How did you and the choreographer figure out what kind of movements worked best with the technique?
I have worked with various dancers and with the choreographer Ani Taj (of Dance Cartel) but I've never done anything quite so heavily choreographed. The choreography served two purposes, to tell a narrative and to make use of the technique.
Movement and dance is so usually so ephemeral. By using this technique, we thought about it in a concrete, structural way. What forms and sculptures could you form with the human body. This view of time provides more information while simultaneously abstracting the human form. We incorporated certain rotational movements and covering horizontal distances to help emphasize the effect. I wanted to be careful and find a balance between the technique and letting the dance stand alone. It was so beautiful on it's own I didn't want to detract from that.
Were there any surprises in the filmmaking process?
There are always going to be surprises, no matter how much planning you do. The key is to create situations where there is room for surprises and leaving yourself open to what happens. Once you've set some rules, it's fun to explore all that's possible within a limited framework.
The dance needed to convey a certain feeling and tell a simple story. Ani Taj really brought a lot to the movement to this piece that was beyond anything I could ever imagine. After we worked through choreography, we left ourselves open to chance and letting the dancers act on instinct. With each take, the dancers found new ways to keep it interesting.
The cloud tank technique I had mentioned earlier is also inherently random. The cloud tank consists of fresh water sitting above a base of salt water. Different liquids react in that layer of separation between the fresh water and salt water. It was very much like a 6th grade science experiment. We spent a day in a garage just playing around with different materials in the water and air. I didn't know how each element would be used, we just sort of created a palette of things to play around with.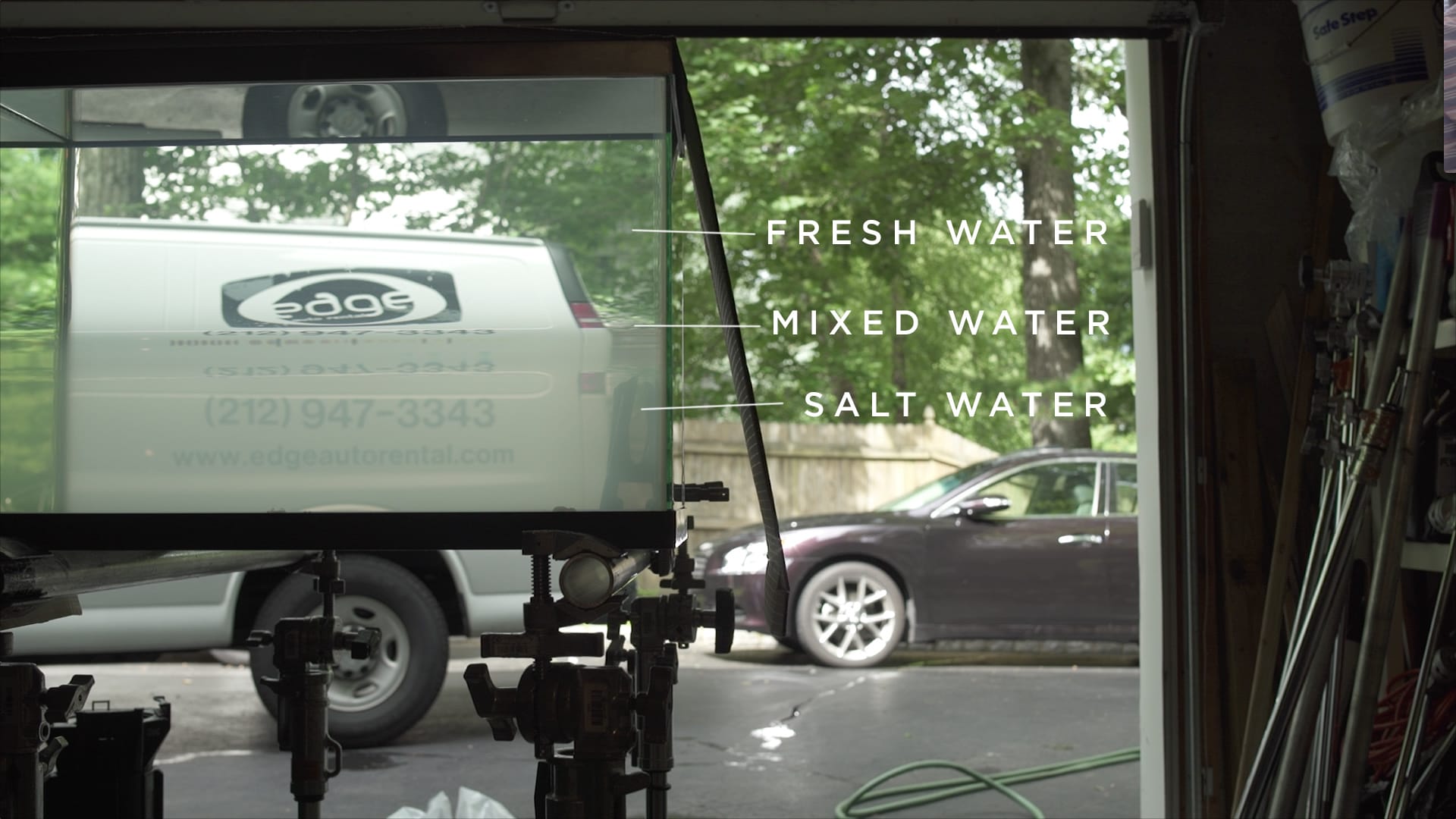 What are you up to next?
I'm actually looking to remove myself from any technique on my next project, a short comedy. It's fun to experiment with all these different approaches but it can be exhausting. Looking forward to doing something a bit more traditional which in a way for me is still an experiment.
Thank you for sharing, Paul!
Sarh "U and I" – Credits
Director – Paul Trillo
DP – Greg Wilson
Producer Brian Streem + Jake Wasserman / AFOG Production
Co Production – Big Block Live
Choreographer – Ani Taj (thedancecartel.com/)
Shot at Windmill Studios
Follow Sarh on Facebook: facebook.com/SARHMUSIC