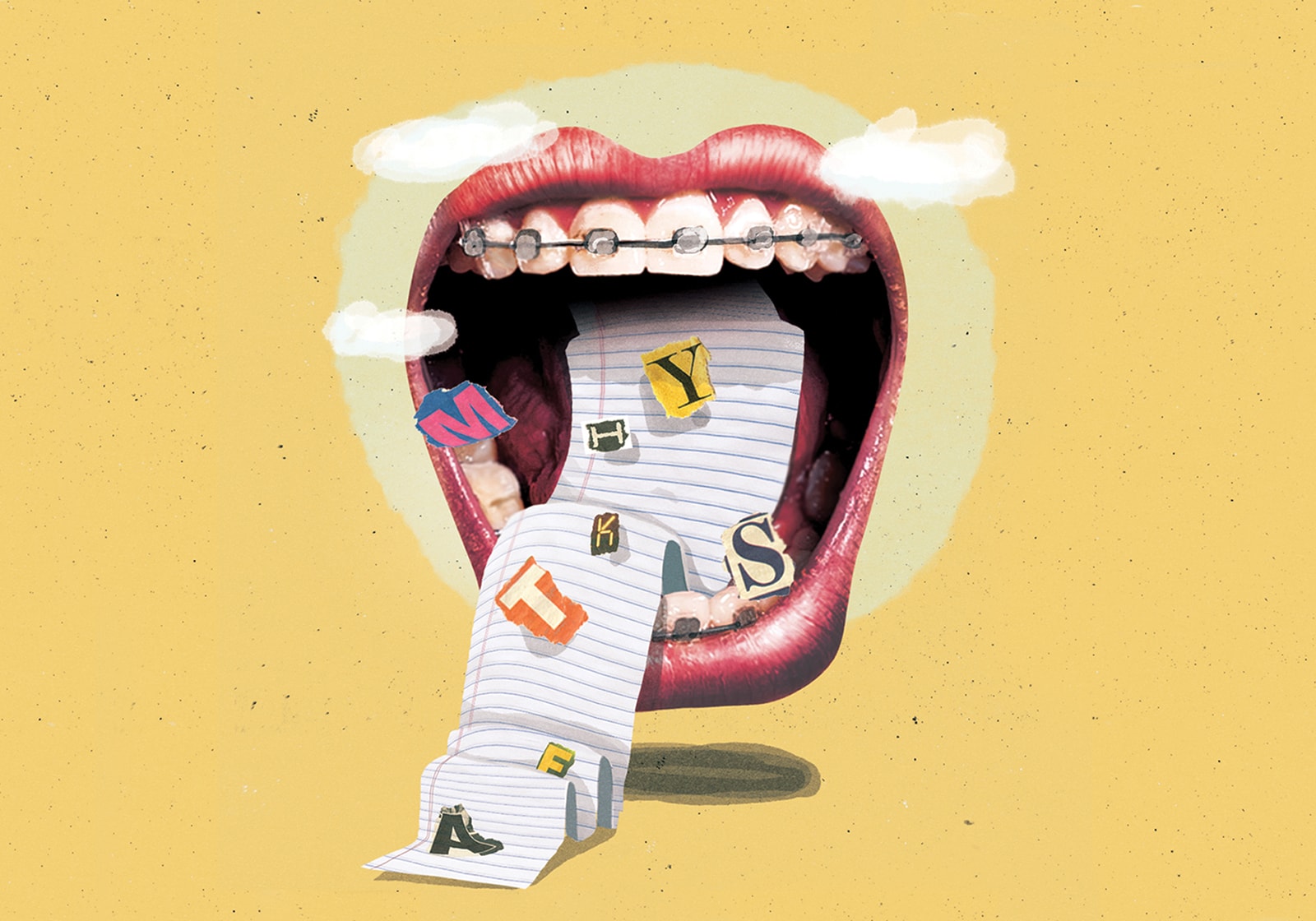 Equal parts inspiring and practical, Liz Blazer's book, "Animated Storytelling" is a step-by-step guide that takes aspiring storytellers from raw idea to final render to distribution.
Written in an encouraging, personable voice, the book attempts to demystify both motion graphics and "traditional," character-based animation using wisdom Liz has gleaned in her years as an animator and an educator.
In our chat with Liz, she shares why animation is such a strong medium for storytelling, talks frankly about the value of face-to-face learning and explains what it means to "tidy up for the Muse."
Q&A with Liz Blazer, author of "Animated Storytelling"
Why would (or should) a storyteller choose animation as their medium?
A storyteller should use animation because it's limitless – both in its ability to achieve the fantastical, and in its fantastic ability to charm an audience.
The first part's easy: use animation if your story simply cannot be captured in the real world. Finding Nemo probably wouldn't have worked outside of animation, since it's proven so very hard to get fish to speak!
Animation allows a storyteller to create worlds, defy gravity, flip from factual to fantasy, and transport audiences to never-imagined places. In short, with animation you can create the rules. If your story requires that kind of flexibility then animation may be your jam.
The second, is the charm. Animation can inject a magical element into even the driest of subjects.
At the moment, I'm thinking of the United Airlines commercial called "Interview" by Wendy Tilby and Amanda Forbis. It's just a guy getting dressed, a travel sequence and a job interview (where an eager interviewee realizes he's wearing mismatched shoes).
This is all very doable in live-action. But the sweetness of the hand-drawn technique made the character immediately likable, and the very possibility of animated magic occurring added a kind of suspense to the story. I don't think that feeling would have existed in any other medium. If charm is what you need, nothing can compete with animation in that regard.
Finally, I've got to put a word in for transitions. Because everything is made to order, animation can flow seamlessly from one scene to another without a cut. You can transform the black pupil of an eye into the black text on a girl's report card, a fire-breathing dragon into a baby's bath toy, or the door to your boss' office into the gates of hell.
The animated transition is a unique storytelling device that can add an irresistible quality that anything can happen at anytime in your story. When deciding if a story needs to be animated, never underestimate the power of the animated transition!
What prompted you to write this book?
I wrote this book for a younger version of myself who was seeking a paired-down, clear and simple guide for filmmaking and storytelling.
I have so many books on my shelf (on a variety of topics pertaining to animation) that are dense and intimidating. I wanted to write an empowering and intimate book that gives artists the tools and confidence they need to animate shorts that are clear in their intensions, and well-crafted in their structure.
I had another big inspiration writing this book, and that was to explore animation alongside motion graphics. The two forms are often treated as if they come from different worlds but they have so much in common.
I started my education in art school, then went to film school where I studied animation. I was focused on learning the craft and experimenting with narratives. Only later on did I learn about motion graphics, and even then it was mostly as an extension of branding and design.
I've always felt there was great value for animators to learn from motion graphics and vice versa.
It wasn't until I began following Motionographer that a big light went off for me. Here was a community that celebrated content equally whether it was commercially driven motion graphics, independent films for festivals, or the wide variety of more experimental work celebrated by the site.
I've always felt there was great value for animators to learn from motion graphics and vice versa. I owe a lot to Motionographer for illuminating this for me — it was a most essential consideration for my book.
I feel like you have a very clear sense of who your audience is for your book. Tell us about the reader you had in mind while you wrote it.
I wrote this book for anyone who wants to make animated shorts. I specifically wrote it for "students" (in school or on their own) of animation, motion graphics, graphic design and advertising.
My goal was first to inspire artists to solidify their story ideas, but also to provide easy to follow steps for how to take a project from inception to distribution. I was less focused on pleasing the reader who's looking for a ton of theory. My take is for the practical type who can't wait to get moving on their latest brainchild and just needs some tangible guidance to get there.
Since publishing the book, I have also received feedback from fiction writers who have found the book useful in visualizing and planning their written stories. That is extra gratifying since it was a surprise to reach that audience!
There's been some debate recently about the high cost of art school education. Some people are pushing online programs as an alternative. Personally, as someone who has benefited immensely from brick-and-mortar education, I'm conflicted. What's your stance?
As a professor, author and artist who is still (to this day) paying off student loans from my MFA, I can completely see why artists are seeking alternatives.
Learning is so much about the face-to-face interactions with the people you study with.
But I'm also conflicted. Learning is so much about the face-to-face interactions with the people you study with, and I am grateful to have learned from (and continue to learn from a decade later) my classmates at USC.
I am from the camp that the most essential thing an education provides is the practice of critical thinking, and for me this lesson came from collaborating with others and exchanging ideas. If a student is seeking a purely vocational skill base, I'm all for an online program, but I'm old school in my belief that active learning occurs face to face with real human beings.
I sometimes feel that teaching motion design actually means teaching four or five different disciplines at once. How do you find a path through the forest?
So true!  An animation teacher has to teach drawing, physics, design, writing, cinematography, sound design, and let's not even discuss the various software that brings it all together…
My path through the trees is storytelling. It's the way I approach ideas and structure my courses, but also it is the glue that holds the visual aspects of animation and sound together.
I'm always asking: "Does this element help to tell the story you want to tell?" My students know that I'm not going to teach them about a bell or whistle just because I think it looks cool. I'm going to show them how they can use the tools to enhance the vision of their story.
This story-first method helps me take my students in many directions and disciplines while sticking with one over-arching goal.
What's the best advice you can give to an aspiring storyteller?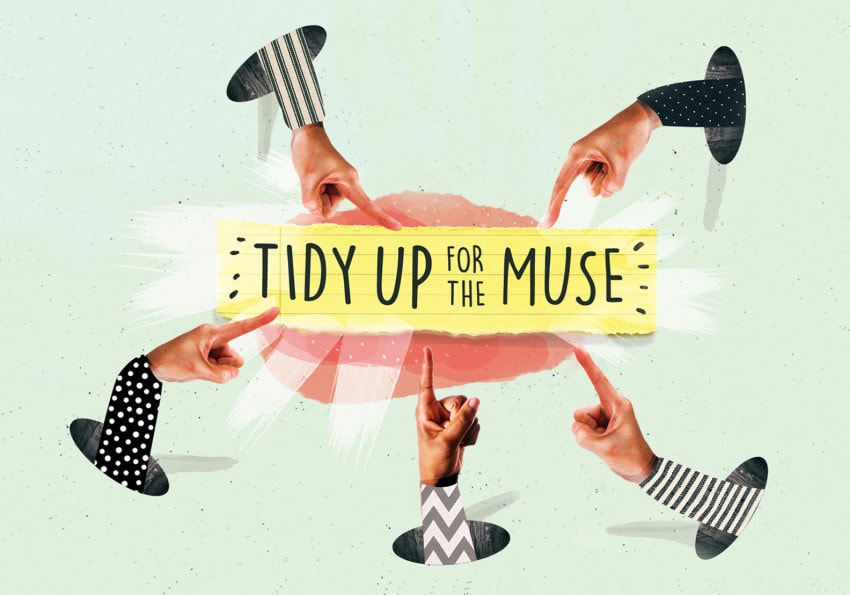 Tidy up for the Muse. Every storyteller longs for an explosion of creativity, the kind that will complete your entire story in one crazy spurt. That mostly happens in movies. Unless your name's Jack Kerouac, storytelling requires intense planning.
From pre-visualization to world building, to fleshing out your characters and plotting your story beats. It means getting so organized that sitting down to write (or storyboard) is no longer a magical mystery, but more of a next step in the process of building your story.
Doing all the things that must be done before you write is knows as "tidying up for the Muse." Once you're organized and there is no longer pressure to come up with genius prose on the spot, you'll be surprised at the creative magic happens. Who knows, you may even achieve that Kerouac-ian flood of inspiration after all.
---
All illustrations are from "Animated Storytelling" and were created by Ariel Costa