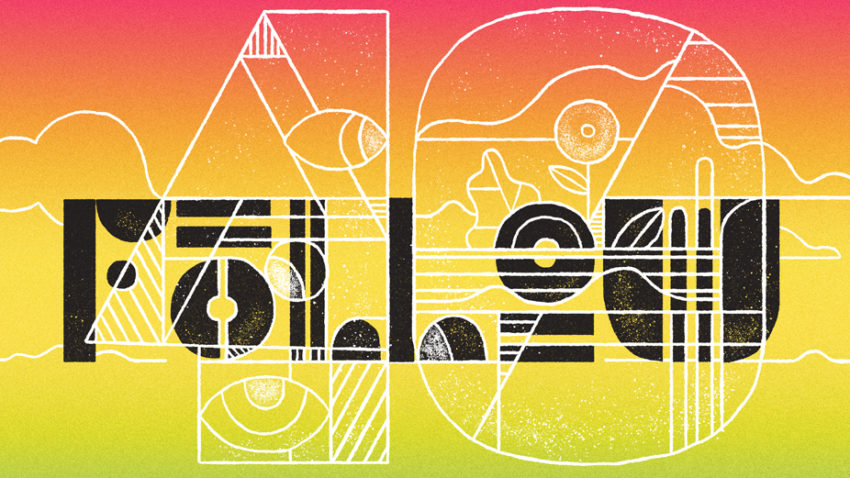 Still scrolling, still double-tapping
There really isn't much more to say to kick this post off that I didn''t cover in the initial post. However, I would like to add a few caveats.
First off, of course, I am probably missing quite a few beloved accounts —— many of which already have a healthy following, so I won''t feel too remorseful for not including them once again.
Secondly, there really aren''t enough women in our industry. And out of the few that do exist, not many have Instagram feeds that feature their work. I cast a wide net, and out of the six women included in this post, most are technically not in the motion design and animation industry per se.
Lastly, let''s just enjoy the fact that I am sharing this in the first place and not take it too seriously. I guarantee there are quite a few accounts here you're not following but will probably follow because of this very post.
Sharing is what makes the internet and social media so great. These are accounts I find inspiring, and hopefully you will, too.
Shameless plug (yes, again)
Yet again, I must take time out for another shameless plug. The caveat is that it''s totally relevant to this post.
As many of you know, I launched a podcast called Motion Sickness at the beginning of June. Guests have included Motionographer''s own Justin Cone, Thomas Schmid, Trevor Conrad, Aran Quinn and Claudio Salas —— with many more great guests on the way. The reception has been awesome and the momentum has been building with each download. Preesh, sickos!
A lesser known fact is that the podcast has an Instagram account, and each new guest brings an onslaught of inspiring images to flood the feed. From style frames to character designs to concept art to pottery, the feed is chock full of beauty from every talented guest I have on the show.
And last, as a reminder, I do have an art account that I started under my own name. The following has grown tremendously since the account was kicked off in February. The feed has slowed down with running a podcast and revamping my commercial portfolio site, but I do intend to get back into the fray very soon.
The Next Top 40
Without further ado, 40 more Instagram accounts you should be following now!
A
@alexxgrigg / Alex Grigg
Alex''s work is a mix of graphic and illustrative art and animation. And both are mighty fine.
@allenlaseter / Allen Laseter
Allen''s work has been really jumping off my feed lately. He shares plenty of style frames, characters, and animation clips.
@animography_net / Animography
Animography will quench any thirst for animated letterforms and typography. So much good stuff.
@blink_my_brain / Ariel Costa
Ariel''s work is rooted in illustration and collage. His mix of color and texture is second to none.
B
@brigitpalma / Brigit Palma
Brigit's work takes me back a few years in motion graphics. Her illustrations are very lush, dense with textures and a mix of geometric and organic shapes. She hasn''t worked in motion really, but I feel like her work would be beautiful if animated.
C
@colin.bigelow / Colin Bigelow
Colin has been doing a lot of work with Buck and Black Math. His character design and sense of color and composition are beyond sick. His feed, however, is a nice, stripped-back stream of black and white studies. His series of skaters is so, so good.
@conorfinneganan / Conor Finnegan
Aran Quinn introduced my to Conor's work. His characters are oddballs rooted in minimalism but are very playful and unique.
D
@somethingsavage / Daniel Savage
Daniel''s work has changed over the last few years I have followed him, but I love where it''s arrived. His latest short, ""'Look-See'"" is a prime example of where it''s all going.
E
@ema_colombo / Emanuel Colombo
Emanuel''s feed mixes many of his cute animated characters with photos of his travels.
@emmanuellewalker / Emmanuelle Walker
I love Emmanuelle''s work. It''s elegantly charming and feminine in all the right ways.
@eric_pautz / Eric Pautz
Eric recently joined Giant Ant as staff art director. Right out of the gate, Eric''s making an impact with the beautiful Costa "Fix Florida" short.
@eugeneandlouise / Eugene & Louise
I love Eugene & Louise''s characters; they have a specific style all their own. They stick to a color palette for a while before jumping into a new one, so the feed stands out as you scroll.
G
@itsgeedee / Gera Frescaroli
Gera is a designer by trade, but the images he takes are insanely beautiful and stark. Most are black and white with the whites never exactly white and the blacks never exactly black.
H
@hornetinc / Hornet Inc
I love how varied Hornet''s feed is. They feature finished stills, behind the scenes, sketches and animated clips from their talented roster. One of my favorites from any studio/production company at the moment.
I
@illotv / Illo
Illo is an Italian production studio doing some great stuff. I feel they fly a bit under the radar here in the US. Give them a follow for some great animation and style frame posts.
J
@jackcunningham / Jack Cunningham
Jack''s style has evolved a bit since I first stumbled onto his work, featuring characters with oversized feet and minimal color palettes that evoke a retro 60s illustration vibe.
@jamesboorman / James Boorman
James has been developing his own unique style of cute characters and animation for a while, and I have been really into where he''s taken it lately.
@slimjimstudios / James Curran
James'" work at first appears to be simply 2D, but he has a knack for giving it so much depth and dimensionality as well.
@jkeeree / Jay Keeree
I love Jay''s abstract tableaus, many of them animated with a unique style he''s developed over the last few months.
@jeanniephan / Jeannie Phan
Jeannie''s world is full of cats, botanicals, and a female character I can only assume is a self-portrait of sorts. She is primarily an illustrator but many of her vignettes are animated as well.
@jerryliustudio / Jerry Liu
Jerry''s been killing it on IG with ultra-smooth character design and animation. His character rigging and animation skills are top notch!
@jimmysimpson / Jimmy Simpson
Jimmy''s work feels very of the moment, but he adapts and modifies his style as it develops. His scenes capture urban grit in a witty way that makes me smile as I scroll his feed.
@jamdownflava / Jordan Lyle
Jordan is a freelance designer by day and a photographer by night. His feed is a heavily curated dose of artful self portraits, poignant statement pieces and distilled southern California moods.
@nonstopdemo / Justin Fines
I've long been fan of Justin''s work since his old Demo days. Justin''s taste in his feed ranges from vintage collectibles to his own graphic art for commercial and non-commercial clients.
L
@thelineanimation / The Line Animation
The Line posts up top notch animation and character-driven content. One of the best feeds out there.
@linnfritz / Linn Fritz
Linn''s work is clean and simple —— but also charming and clever. The feed is a mix of her work and her travels.
@lucindaschreiber / Lucinda Scrheiber
I love the looseness and rawness of Lucinda''s illustration and animation. It has such a personal feel to it. Excited to see her work flourish and develop.
M
@maxulichney / Max Ulichney
Max is one of Elastic''s secret weapons. He''s a deadly generalist that can paint his balls off. I love the time-lapse paintings he does on his iPad with the Procreate app.
@mireiaysuscosas / Mireia Ruiz
Her work may be a little bit hipstery, but I do love how Mireia mixes colors and patterns in her paintings and tableau staging. She''s taken the ubiquitous Memphis influence and has made it her own.
N
@n9ve_studio / n9ve Studio
If I had one complaint of n9ve''s feed, it's that they don't post up enough work. I love what they''ve done thus far, I just want to see more!
@nickjstoney / Nick J. Stoney
Nick''s doing some of the most exciting character design work out there. I love his purple skin tones and bright magenta and green contrasting details, too.
P
@picnicstudio / Picnic
Picnic is another London-based animation studio that should be on everyone''s radar.
R
@madebyradio / Radio
Radio does some of the best 2D illustration and animation out there. Love their work and their feed.
@ramanaut / Rama Allen
Rama is a creative beast pushing the boundaries of commercial art and storytelling. A one-of-a-kind director and innovator.
@drbolick / Rob Bolick
Rob''s doing some really interesting abstract explorations in the third dimension that are definitely worth a follow.
@robin_davey / Robin Davey
Robin''s 2D style is iconic and influential. His feed has become much more active —— which is why I think you need to follow asap.
@ruffmercy / Ruff Mercy
Ruff''s style is fast becoming one of my favorite blends of live action and animation. It''s instantly recognizable and enthralling.
S
@simonlandrein / Simon Landrein
I love Simon''s pop palettes, patterns and people. Such a fun style he''s developed recently.
@steve_scott70 / Steve Scott
I've been a fan of Steve''s for a while, and he''s leveling up so fast these days. Try and keep up!
T
@studiotendril / Tendril
Tendril straddles artful 3D with sophisticated 2D design and animation so delicately. Their work feels of the time and on trend yet also unique.