For some, the journey to creative fulfillment merely passes through motion design on the way to something else. Thankfully for these people, there are as many paths into the field as there are out of it.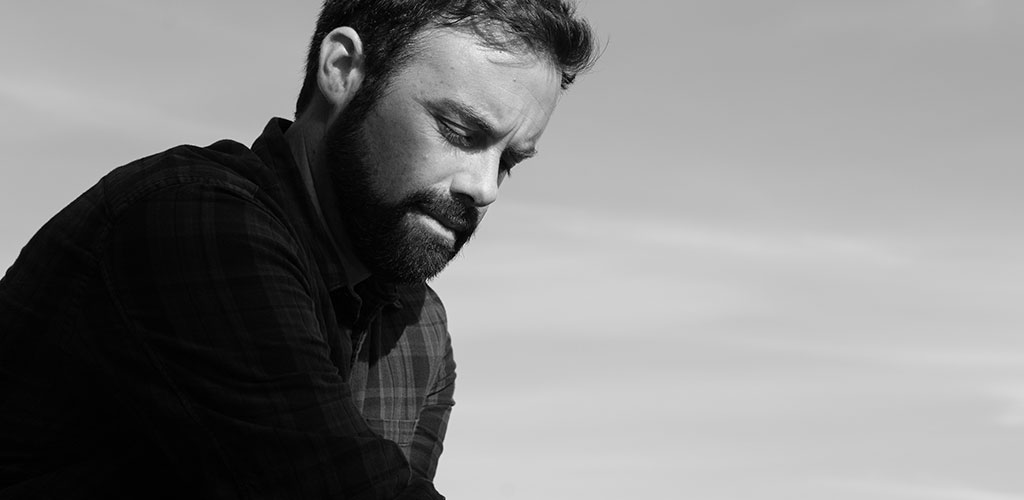 David Holm had a career that any motion designer would have killed for, putting in time at top shops at both coasts. But his long-held dream to become a live action director was growing stronger and stronger.
Then he had one dinner, and everything changed.
Interview with director David Holm
Before getting into live action, you were a seasoned motion designer. Tell us about that.
Yes, I spent about eight years working as a motion graphics designer. When I was 19, I was accepted to Art Center College of Design in Pasadena CA. I enrolled in their graphic design program and took one of their very first After Effects classes as an elective. I was instantly drawn to animation. For me, it is so much more emotional than static design.
After two years at Art Center I sought out a summer internship. Superfad offered me an unpaid full-time intern position in their original Seattle office. At the time, there where only 8 employees in the whole company.
This was really my education. I got a crash course in motion graphics that summer under Will Hyde. That fall, I accepted a staff position there and never returned to Art Center.
What did you learn from your time as a motion designer?
I spent the next five years working within all the Superfad offices in Seattle, New York and LA. I then spent three more years freelancing with Digital Kitchen, Brand New School and Prologue among others. I took on and led many projects and learned a ton about the process of advertising, editorial, VFX and most importantly the pitch. I didn't realize it at the time but this was the perfect training ground for transitioning into live action.
Really? Pitching?
Learning the politics and nuances involved in pitching and winning a job proved invaluable as I got my start in live action. And having the knowledge and self-sufficiency to be able to shoot, edit and finish my own projects without depending on outside help proved to be the ticket to my success.
The countless hours I spent as a motion designer finessing and studying timing, composition and movement is still at the core of how I approach directing today.
Have you always wanted to get into live action? Where did that come from?
I have. Growing up, my father was an executive creative director in advertising. He also did some commercial directing himself. I would go visit him on set when I was little, and it felt magical.
The countless hours I spent as a motion designer finessing and studying timing, composition and movement is still at the core of how I approach directing today.
I still get the same feeling when I show up on set today. It's really special when 30 or 40 people come together and work in sync to create something from nothing. It's like a mini traveling circus and, for me, is so much more energizing than spending 12 hours a day behind a computer screen.
Was there a clear "breaking out" moment for you during the transition from motion design to live action?
I have to credit my wife Christine for this. At the time, I really was not even considering it a possibility. It seemed so unattainable, especially in Seattle.
It just so happened that my wife was friends with a Seattle couple named Josh Taft and Cindy Gantz. She told me Josh was a director and that we were going to have dinner with them at their house. I Googled Josh and was blown away by the work he had done — hundreds of huge music videos and dozens of international ad campaigns.
I instantly hit it off with Josh at that dinner. He is a very generous guy. I told him where I was at in my career and I expressed interest in breaking into live action. That night, he sent me home with his Cannon 5D handheld set up. (This was right when the 5D was initially released.) He told me I could play around with it for the weekend.
It's so much more energizing than spending 12 hours a day behind a computer screen.
I saw this as an opportunity and wasted no time. The very next day, I went out and created a spec spot for Iams dog food. I used my friends and family, and it was the first time I had ever shot a frame of live action. I stayed up late into the night that Sunday and cut a :30 spot out of it.
I emailed it to Josh. He said he was impressed.
That's an incredible break.
Looking back, I think Josh was so generous with me because he could tell I was hungry and highly motivated. I'm a believer in the phrase, "Luck is what happens when preparation meets opportunity."
After Iams, Josh offered me the chance to come on the road with him and shoot twp spots for Walmart and Chevy. He let me operate the "C" camera — I doubt a single shot I got made those cuts.
At the time, Josh was represented by Supply & Demand. On the Chevy set, Josh introduced me to the Executive Producer and owner of S&D, Tim Case. Josh told Tim that I wanted to get into directing and showed him the spec spot I'd done, along with some of my design work.
On the spot, Tim gave me a huge opportunity. He offered me $10k to go out an make a three- to four-minute live action film about anything I wanted. This clearly was a big risk for him to take, but Tim is one of the smartest EPs in the business. He saw something in me.
Again, I looked at this as a make-or-break opportunity and wasted no time.
Over the next three weeks, I shot, edited and designed my first live action film, "American Dreams," a short documentary about a surfboard shaper in Seattle. I got the film back to Tim, and he loved it. (He also loved the fact that I came back so fast with a finished film.)
He signed me on the spot, and I was put on the Supply & Demand roster, where I spent the next six years.
Tim has always believed in investing in directors. He even pushes his established directors to make personal films yearly. He believes it's the best investment he and his directors can make, and he's right. That's one of the most important things I learned from him, and it's something that we believe in at Society—where I am now—as well.
Advice for moving into live action
Doing a little Googling on you, it's difficult to find evidence of your "previous life" as a motion designer. Was that a conscious decision in order to cultivate a new personal brand for live action representation?
Or — to put it another way — is it necessary to start with a clean slate if you're attempting to seriously move into live action?
Not really, but you're right, I eventually took that work down after I started focussing on live action. I think it was natural though, because branded motion graphics work dates itself pretty fast.
Branded motion graphics work dates itself pretty fast.
But I don't think you need to start with a clean slate when transitioning into live action. In fact, I see a background in design and animation as a huge asset. Look at directors like Andre Stringer, Vincent Haycock or Rob Chiu.
Are there typical "steps" to becoming a live action director represented by a production company like Society? Is there a traditional career progression? 
I think the biggest step is first going out and making something. It's easy to talk about it, but if you want to make a shift in your career, you have to take some big risks.
Being a live action director is not a steady job, especially in the beginning. There are long periods of no work followed by weeks on the road. It is not for everyone.
I think the number one thing you can do to get a start is grab a camera and go make something. Then make something else. Try to make each film better than the last. Eventually, someone will notice and give you an opportunity. Hard work beats talent every time.
Is representation important?
The truth is, having representation is critical for getting real work. And the best way to get representation is to go out and do cool work for yourself. If you are doing something good and unique, people will take notice. Production companies are constantly trolling Vimeo for new talent.
For directors, is the live action world generally more competitive than the motion design world?
Yes, definitely. The competition is ridiculous. Especially these days.
There are literally thousands of amazing live action directors in the US all chasing the same pool of work. The people that do well are not necessarily the best filmmakers, but they have a combination of several important qualities:
They are hungry and hard-working.
They are great on conference calls and pitching.
They are decisive and strong leaders.
They make strong connections and friendships with agency creatives.
They deliver on set.
The actual shooting is only about 10% of the job. That is one thing you learn very quickly.
Practically speaking, for a motion graphics designer/animator/director trying to transition into live action, I think they should start thinking of it as a whole new career. Yes there are a lot of crossover skill sets, but in terms of portfolio you really have to start over. Past design work will not necessarily help you get live action work.
Do you have dreams of directing a feature? If so, what does that path look like?
I think in the back of every commercial director's mind that is the end goal. I honestly don't know what the path looks like.
I know that, like everything else, it involves taking some big risks and getting way outside of your comfort zone. I will be ready if the opportunity presents itself.
Until then, I want to continue to push myself and strive to become the best commercial director I can be. I love making commercials; it is the best film school on the planet.
Links
Credits
Nikon "IVAR" (aka "2N4SV")
Director : David Holm (Society)
DOP: Justin Henning
Editor: Marco Perez – Union Editorial
Sound Design: HearBy
Agency: Jung von Matt
Design Animation: David Holm and David Viau
"American Dreams"
Director: David Holm
DP: David Holm
Animator: David Holm
Music: Caspian
Editor: David Holm
Producer: Tim Case
Lexus "Innovate the Future"
Director: David Holm (Society)
Editor: David Holm (Society)
DP: Oliver Millar
Sound Design: HearBy
Design/Animation: a52
Production Company: Society
Agency: Team One
Client: Lexus