Editor's Note: For our new series Being Queer in… we've hand-selected some incredible people to tell their stories and give us candid accounts of the queer experience in the creative industries. Being Queer in… is inspiring, raw, and dripping with authenticity. 
For Being Queer in… Production multidisciplinary producer and Ubiquita founder, Kimberly Knox, breaks down her experience of coming out as bisexual. Kim paints us a picture of '90s Brooklyn, her Jamaican heritage, and the music and live events scene that has fueled her business ventures.
---
There's being queer in production; there's being queer in Brooklyn, then there's Being queer in a Jamaican family. Over the last twenty years, my work, my sexuality, and my heritage have intertwined to inform my creativity and drive me on my mission to help serve the communities I am a part of. But it wasn't always like that…
My father never took an interest in my life, and my mother needed some time, so despite being born in Brooklyn, I spent my early childhood in Jamaica, being raised by my extended family. My earliest memories are from then; it was an awesome place to be and, despite being an only child, my cousins became like my siblings.
When I was 5 ½, I was sent back to New York to go to school and be raised by my single mom. In Jamaica, we start school at about two years old, not preschool or anything, proper schooling. So, when I got to the US, I was ahead of my class and even skipped a couple of grades. 
With a Jamaican mother and a Nigerian father (albeit an absent one), I wasn't exposed to much queerness in my early years. It was a serious cultural difference that I probably wasn't aware of at the time. Unfortunately, there are still violent reactions to homosexuality in that part of the world, and perhaps that's partly why it took me a while to embrace who I was.
I still remember when my mom first accused me of being gay; this was before I'd had any experiences with women or ever really even thought about it. But by this point, I was in my early 20s and part of an all-female poetry troupe called Black Lotus. I was young, growing into myself and changing, and I guess it was becoming more noticeable to the people around me. I was really offended by the accusation, and I had a very visceral reaction. Not because I felt like there was anything wrong with being gay, but I was like, how dare you? What are you basing this on? Why do you feel like that's your business?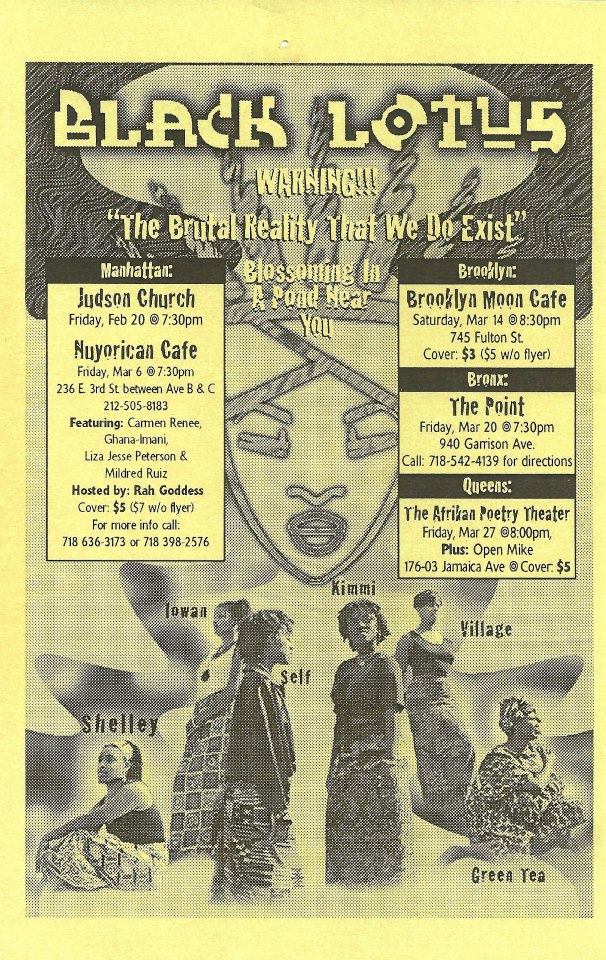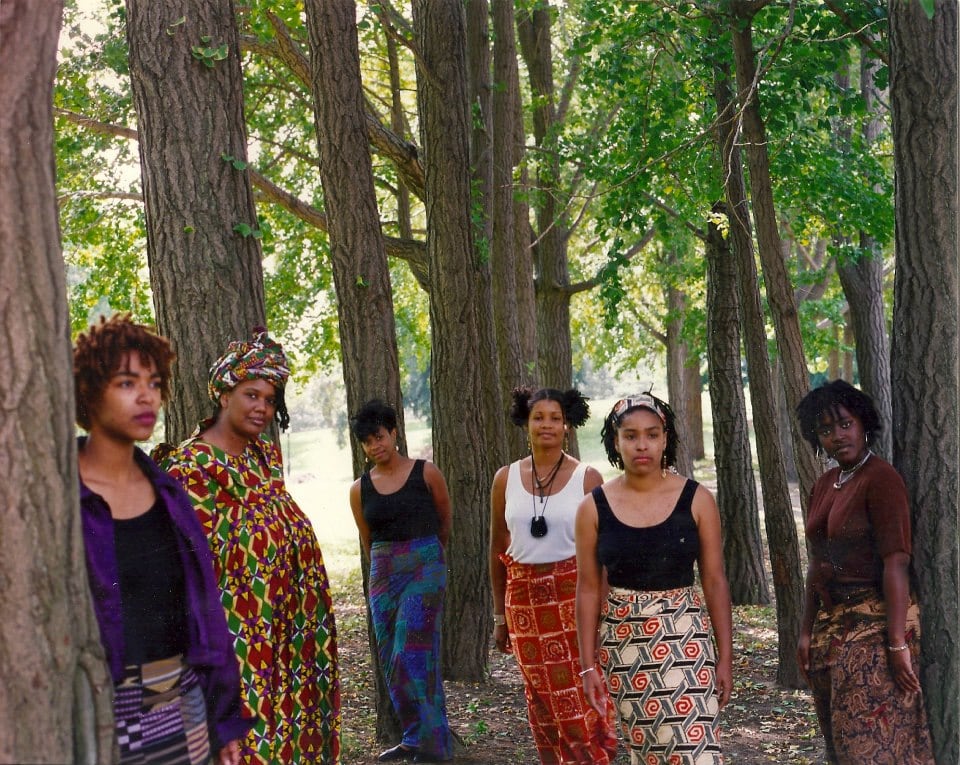 I was going out a lot by now and starting to get my first window into the queer community. I remember being dragged along to a party by a friend of mine, they were straight, but they were really tight with Jackie Soto, who was a legendary GoGo dancer at all the big lesbian clubs, like Hershe Bar, Crazy Nannies, and Clit Club. I was looking around like, "What the… This place is like a music video." Everyone was smoking hot, and it felt like they all moved in slow motion. I was mesmerized. After the show, I remember sitting with Jacky, and after a while, I worked up the courage to ask her a question. 
"Why women?" I said. 
Her response was so powerful it has stayed with me ever since.
She said, "The thing about women is that it's eternal. There's no beginning or end. It's all the intimacy, all the understanding, finishing each other's sentences. There's a lived experience. But, because of that, it can also get real fast, real quick. It's like starting on the 14th date."
I was around 22 years old, and my immersion as a spectator in the queer community had started to make me more curious, but little did I know, I was about to be pulled right in… 
I sat minding my own business one night, sipping on my drink and waiting for the evening to kick off, when a long-time friend of mine sat down beside me.
"So, do you date girls," she said, out of the blue.
 I almost spat my drink out.
"Eeerm… I haven't." I replied, staring back down at my glass.
 "Would you like to hang out sometime?" she said, trying to catch eye contact.
I had no real context for what this meant. You only think about intimacy based on what you've experienced up to that time, so I had no idea what to expect. Eventually, I looked up at her and said, "Sure!" It kind of made a natural sense to me, in a strange, unspoken way.
We clicked right away, and very quickly, I was in my first 'queer' relationship (I guess Jackie Soto was right!). We stayed together for about a year, but we were never public about it. I was still young, so I didn't feel like I had to go and make a declaration to my family or anything. Besides, I didn't suddenly identify as gay or even bisexual, but it is fair to say that because of that relationship, it now started to be an option. It was a kind of natural curiosity. We were post-college age, consenting adults, but to be honest, it was scary.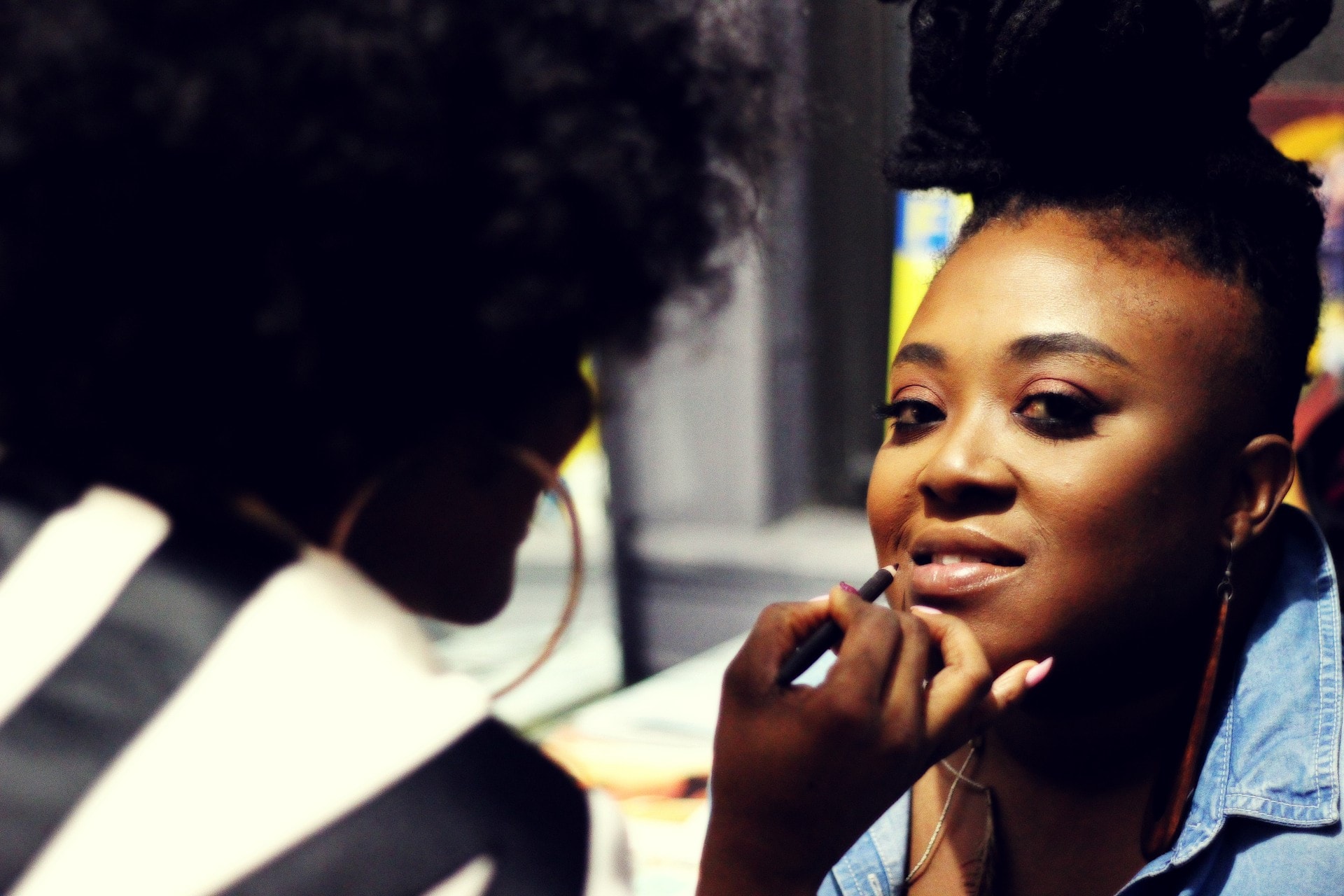 By 1998, I was working in the legit department for Innovative Artists. It was an incredible opportunity for me to learn about the business. My creative roots up to this point had been with the black arts movement of the nineties, the Sunday tea party in Brooklyn, that whole poetry-based spoken word. I was the only black girl in the office, and I knew people, so I'd help inject a little bit of black culture into the agency. It was such an interesting role at this time in my life, and it served as the bridge that led me into nightlife. With agency work, you were expected to focus your time between long-term clients and the next "star of the moment," which made it almost impossible for me to build relationships and give people the attention I thought they deserved. It just wasn't the right job for me, it seemed.
One of the last things I did with them was to try and get Beverly Bond signed to our beauty division, but we couldn't make it work, so instead, I hired out the Idlewild, invited some young up-and-coming black actors, and put Beverly on as the DJ. The night was a huge hit, and from that point, I gave up my job and started throwing regular events.
I felt like I needed to be constantly growing in my work, so the events became increasingly elaborate. I connected with a dear friend, Deshawn Ward Maxwell. We came up in the spoken word scene together, and he was now a successful nightlife promoter. He was doing the Baby Phat parties in the late '90s and a lot of stuff in the lower East Side, like Ludlow bar – that old New York, Good New York stuff, kind of the equivalent and precursor to Giles Peterson at Bar Rumba on Mondays. It was a magical time in music.
Our idea was to have a brand representing this kind of universality, omnipresence, this oneness that we felt at the time. So we created Ubiquita, playing off the Latin word ubiquity. We were putting on women in positions that were usually carved out for men. We quickly made a name for ourselves by having one of the first all-female DJ Residencies in New York. We were featured on the cover of Village Voice, and they were the first female DJs to ever appear on its cover.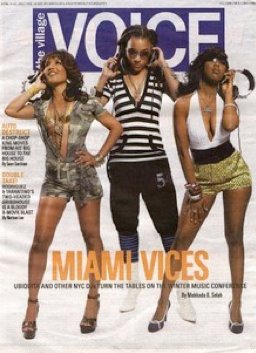 While Deshawn was behind the scenes, dealing with the money, I was the face of the party. So, I was negotiating everything, booking the acts, and dealing with the patrons. It gave me this kind of persona that I could turn on, and I think that helped me navigate sexuality.
Even though we drew a very mixed crowd, we had a strong LGBT contingent that would come along. It made it easy for me. I spent time with amazing people who accepted me and with whom I shared a fellowship. I was starting to feel part of a community. I now had a few close friends that were gay, and they'd been "in the life" much longer than I had, so they could guide me in certain ways. It was these kinds of people that made it easier for me to accept who I was. Some are still close to me, and I consider them lifelong friends.
So, all that was great, but being in nightlife and having this persona, also had its downsides. After my girlfriend and I broke up, I was working as much as ever, and that just put me in the mix all the time. It became very hard to date because I could never tell if people wanted to be with me or just date "Kim Knox," it was a weird dichotomy.
I was starting to get my little sea legs in the community, though. There was a spot called BarDo on Monday nights and the Clit Club, and it was just very meatpacking district, "old New York" shit. You might see Jenny Shimizu roll up with six Calvin Klein models on three Harleys and go walking it to the bar. It was that type of stuff, and it happened all the time. But it was still this taboo thing. I was this introverted West Indian kid, even though I grew up in New York. I was closeted and very shy about how to navigate it all still. So making friends with the people at these events allowed me a level of protection.
Of course, this was all a long time ago, and both the brand and I have continued to evolve since those early days. From a creative perspective, I've been a multidisciplinary producer for about 21 years now. In that time, there's been a bit of departure between what Ubiquita was and what it is now. It was this nightlife institution that was built around the sound and the music and those women, those specific DJs. Then we moved into providing artists for events: conferences, weddings, private parties. Now the Ubiquita brand is focused on arts and culture, and sustainability. We've gone from late-night parties to a creative agency, bridging the gap between the corporate world and art and public programming. We're about curating events programs that are culturally competent to the communities that they're going to. We're advising investors and real estate developers – as well as holding their feet to the fire – and creating space for creative opportunities to still exist. That's how many young artists will be able to perform, show their talents, and ultimately get paid for it.
And as the brand matured, so did I.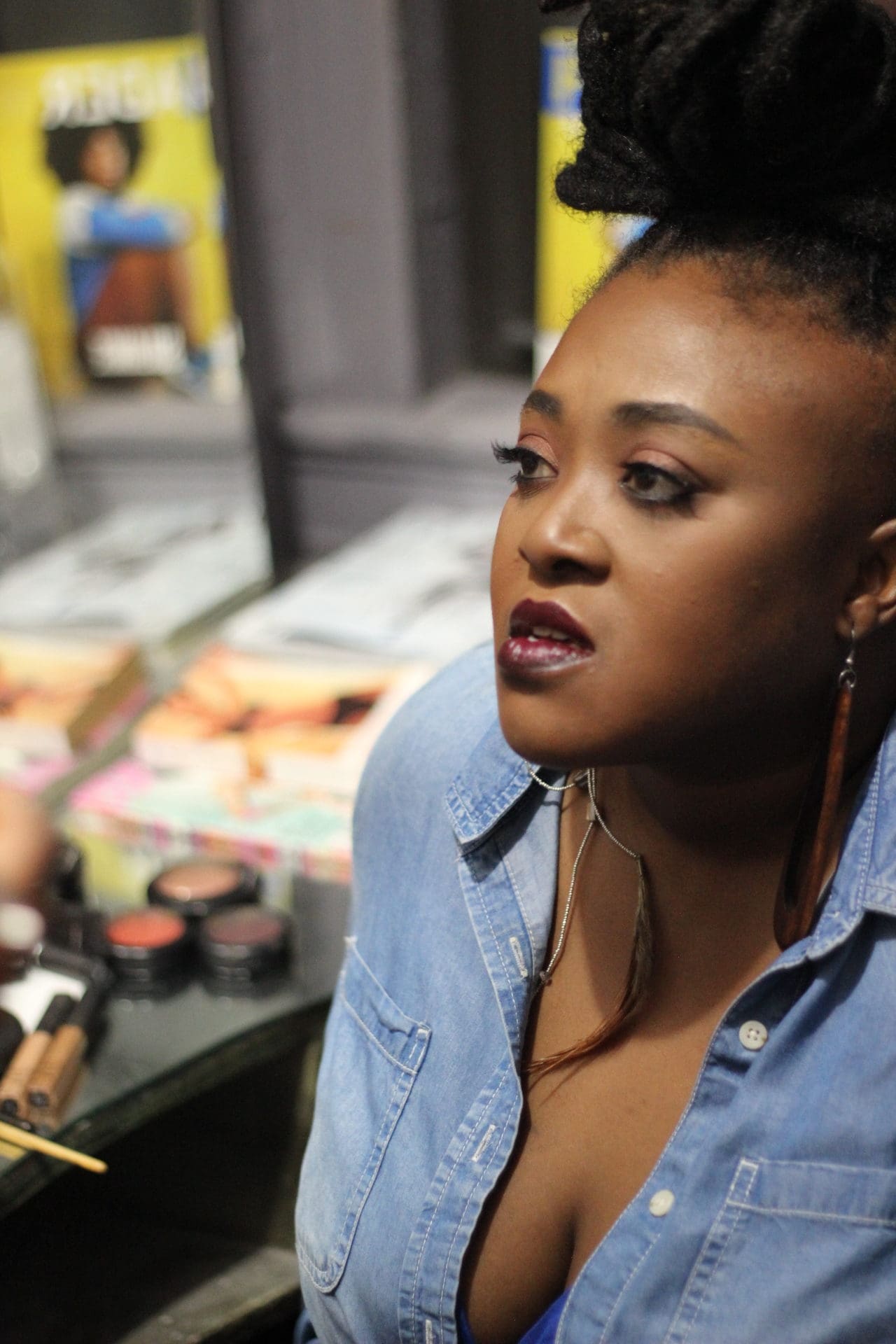 In 2011, I realized I needed some support. The constant grind and late nights had worn me down, and things were getting a little dicey for a minute. So I put myself into recovery at the LGBTQ center in New York. They had group therapy sessions and a fantastic support network, but as much as anything, I just needed a break.
There was also another LGBTQ center called Callen-Lorde, where I did therapy sessions and still do to this day. I love them. I feel like the care part of healthcare is something that kind of gets skipped over sometimes, especially in marginalized communities. But I've never experienced this at queer-run facilities. I've always said queer healthcare is the best healthcare. You're treated with benevolence and respect no matter who you are.
During this pivotal period of self-discovery, I also found Soka Gakkai International, a Japanese Buddhist organization. Ever since then, practicing Buddhism has helped me bring focus into my life. It's changed the lens of how I look at the world and what I'm supposed to do. It's allowed me to embrace the journey. I feel like you move differently when you move with purpose. My purpose is to balance the scale and work against inequity, to work for equity for all. Always. As such, my company is also moving into that space.
So, I'd built a community where I finally felt that I could just be myself. I was no longer worried about who I'd bump into and who would tell who what they saw. I had a support system around me and my Buddhist practice. I also had a new girlfriend who was introducing me to her parents. It was time to take the plunge. 
I told my mom I was bisexual when I was 31 years old. Her reaction was quite hilarious and much calmer than I expected. And I thank God for that, but probably not in the way you'd think…
When she retired, mom had joined an amazing church called Trinity Wall Street. It's a super progressive episcopalian church. They had female priests and gay priests. She started going on trips with the congregation to places like Jerusalem and Spain. She'd come back raving about the experience, telling me all about Father Daniel and his husband. So, by the time I felt ready to share, she was ready to hear.
She shrugged her shoulders and said: "Well, it would have been nice to have some grandchildren."
And we haven't really talked about it since then. I feel comfortable enough that I don't have to hide it, and I haven't really been in long-term relationships, so I don't just want to bring back randoms to meet my Mum. I am really proud of who she is now because I recognize the change and the level of acceptance she has now. We've worked really hard together over the last decade, not just through sexuality but a whole host of things, and now we're closer than ever. I really feel like we can talk about things without judgment creeping in that inevitably descends the whole thing into an argument.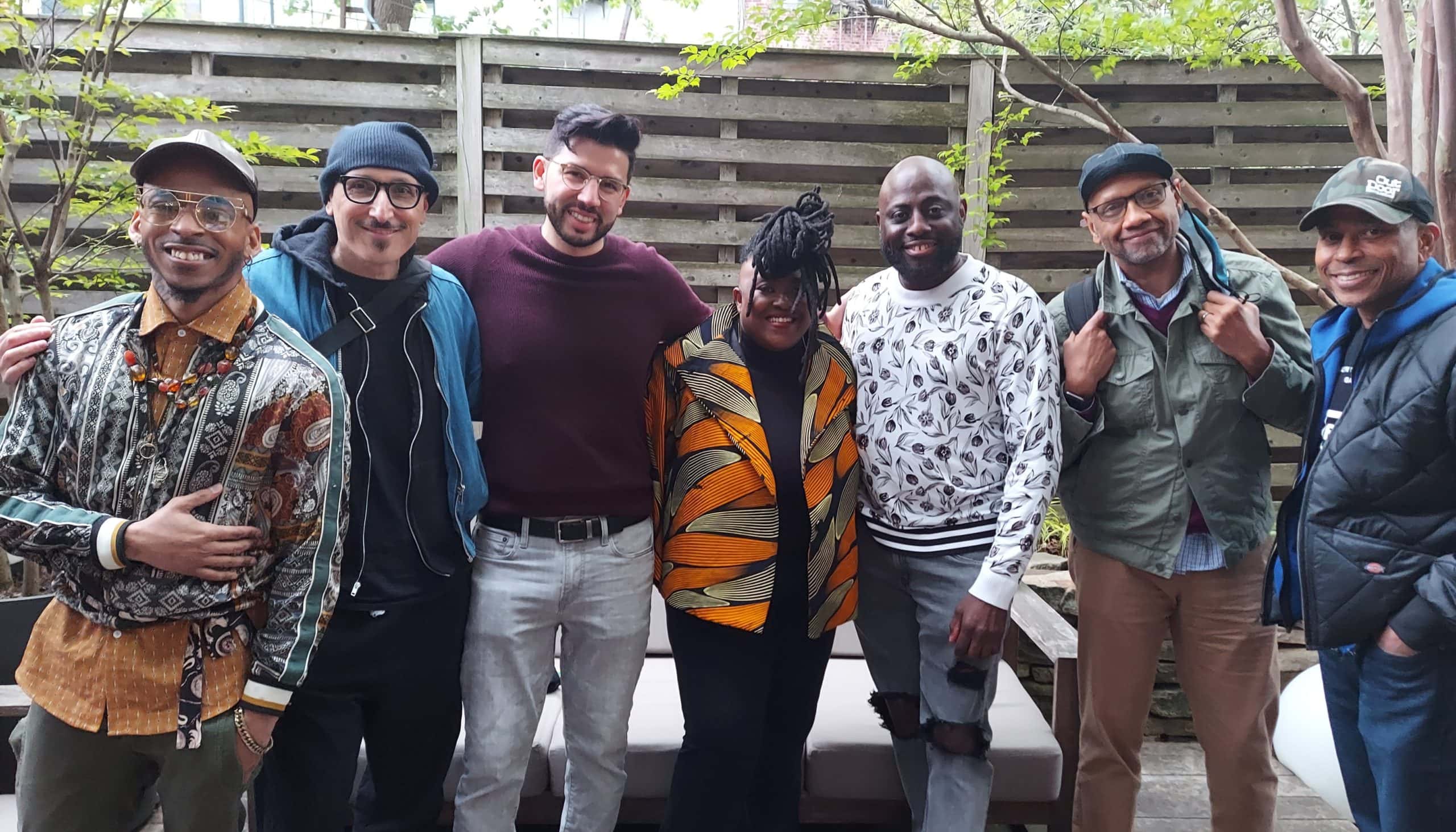 People fear what they haven't been exposed to, what they don't know. Fear is such a huge thing. I think that a lot of intolerance in the world is because of fear. A lot could be done to work against hatred by dealing with these fears in a more controlled but head-on way. This type of anti-oppression work is essential now because people have biases that they don't even realize they have. They're so deeply ingrained that they can almost feel like they're betraying themselves if they now turn against these ideologies (which weren't even theirs to begin with).
I've experienced this 'fear' being levied against me a few times professionally. There's been some cliquishness and perhaps people being unnecessarily hostile, but, you know, I see myself as a black woman first and a queer woman second. So, I think a lot of that conflict may have been more to do with race than sexuality, or perhaps both, who knows. But what I do know is being queer has opened a lot of doors for me. It's giving me access to events and creatives that perhaps I wouldn't have connected with otherwise. It's given me a powerful community to draw from and international opportunities to help spread my message.
 I'm now on the planning committee for Global Black Pride North America. And it's an interesting dynamic to now be behind the scenes. I always wanted the opportunity to be a part of the conversation when it comes to representation. Now, here I am, getting what I wanted; programming, on this kind of scale, something that has the potential to touch so many different people. To give people entertainment that looks and feels like them, to see themselves represented in the world. It's a lot of responsibility.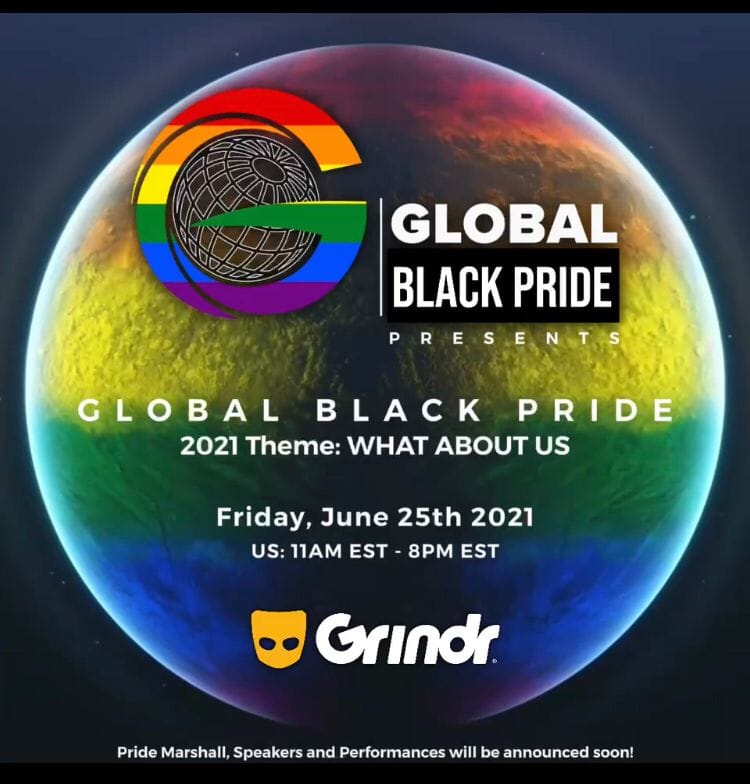 I'm also currently working with an incredible non-profit organization called 651 ARTS who will be presenting the World Premiere of my new short film Cyborg Heaven. The project is an amazing collaboration with my longtime friend and fellow LGBTQ+ artist, poet/Author Brad Walrond and House Ballroom Icon Pony Zion!
All of this work represents an incredible patchwork of queerness, aspects of which are layered into so many different projects I'm involved in. And despite all this, I think this is the first time I've spoken publicly about being queer. I wasn't planning to, but I just felt like it came to me organically and authentically. Motionographer told me about the series they were creating for PRIDE month, and it just made sense to do it.
So, thank you for reading Being Queer in… Production. Putting it together was just another step in a long journey, but as a practicing Buddhist, to me, the journey is all there is.
---
About the author: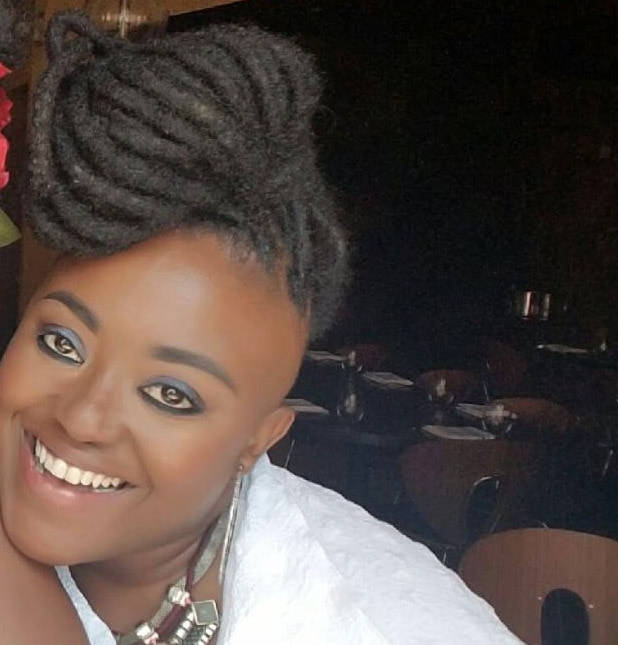 Kimberly Knox
Ubiquita Worldwide
Kimberly Knox is a multi-disciplinary producer, visionary, cultural curator, and marketing savant with over 20 years of experience in various facets of entertainment, media, and marketing. She is co-founder of the heralded NYC-based nightlife/ female DJ brand UBIQUITA.
She has since evolved the company into Ubiquita Worldwide– a lifestyle-focused branding and consulting firm, specializing in management, business development, and production. Leveraging her vast network of global relationships in entertainment and sustainability with her active business development ventures in coffee, luxury real estate, and cannabis she enters into a new phase of taste-maker-driven experiential and content creation that fuses the worlds of media and social responsibility.
She has produced or consulted on events for Keep a Child Alive, Toyota/Scion, Trace Magazine, Afropunk, Red Bull, TBWA/Chiat Day, Harlem Stage, NextAid, GEN ART, Dubspot, Littlefield, Brooklyn Academy of Music, AFI, Giant Step, The World Beatbox Association, Hackensack Medical Center most recently, creative incubator Sunspot Studios and Karma Automotive.
She currently serves as Co-Creator and Co-Executive Producer for the web-based cannabis and culinary docu-series, Infused and is the Founder of Jamaican Blue Mountain coffee and social impact venture, Knox Jamaica.