When I moved to California, I was immediately thrown into the world of Hollywood media and Silicon Valley tech. But, also being in Los Angeles, I was shown the incredible income disparity around the city everywhere I looked. On my daily commute, I would see dozens (and at times, hundreds) of people living on the streets. And, while that made me feel incredibly sad, I didn't know exactly what to do about it. I read any article I could get my hands on and voted for measures to provide more affordable housing, but nothing seemed to be making much of a difference.
So, after a 9-month gig at a major tech company, I decided I wanted to focus a significant part of my career on work that I was passionate about. Around that time, I was contacted by Greg Hubacek from an agency called Swell in downtown Los Angeles. He had joined the team as Creative Director and needed some animation help on a new project for Everyone In. Everyone In is a community movement whose mission is to end the homelessness and housing crisis in Los Angeles. 
I still wasn't sure how to help, but I realized I could take some of that confusion and channel it into my work. The first video we did together was called Everyone In – Progress is Building.
Greg and I worked hand in hand on design and helped develop a style that could be used across multiple platforms— from web to social to video. By chatting with Adam Weissler, the producer and scriptwriter for the project, we were able to identify callouts and visuals that we hoped would resonate with people in Los Angeles County. Adam's in-depth knowledge about how organizations are funded and who the "players" were in the political atmosphere was indispensable.
Now three years later, Adam, Greg, and I have worked on dozens of projects together. Often they come with a proposal, and we chat about the best way to make it come to life.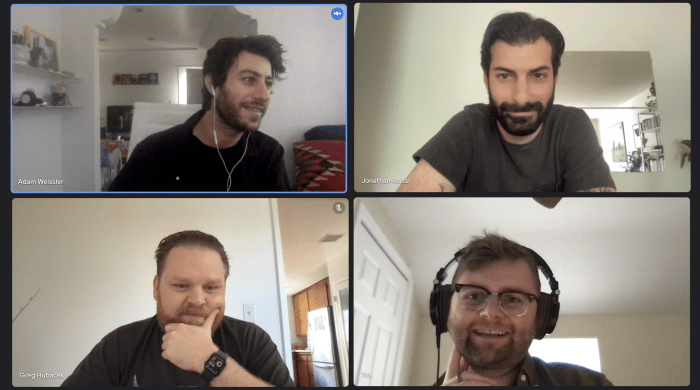 Our Future Los Angeles later approached Swell about creating a media strategy for them, including a website, socials, digital ads, and animated video. They wanted to encourage people living in Los Angeles County to reach out to their elected officials and show their support for the new affordable housing agency: LACAHSA. LACAHSA would aim to end homelessness by increasing the supply of affordable housing and neighborhood investment in traditionally underserved communities.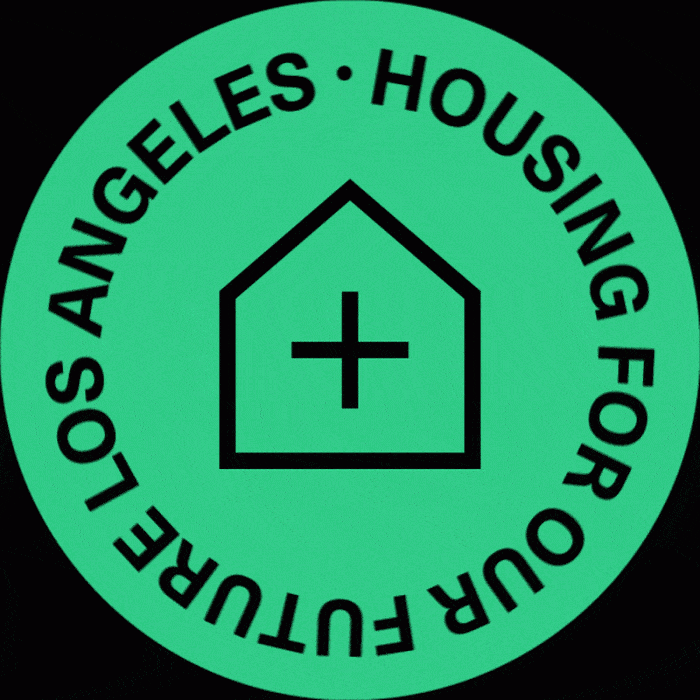 Greg began by working on the design for the site— which in turn would influence the final design of the animated piece. I had been working on some projects for Swell for United Way of Greater Los Angeles and saw some of the initial designs and immediately wanted to be a part of this project. It had the exact aesthetic I was looking to add to my portfolio. Plus, it fell in line with the work I was trying to push my career more toward.
Adam and I got on a call with a new producer for Swell named Jonathan Rasisi. We learned that there was a bill (SB 679) being debated in Sacramento that, if passed, would completely restructure how LA County deals with its housing crisis. We talked about design and how this project could ultimately look. We passed back and forth animation references, including work by Jordan Scott, a post by John Hughes, who works at Gunner, and a few pieces by Hup Studio.
Ultimately, we decided to execute a predominantly textural, minimal, and colorful animation style that utilizes flowing geometric shapes. A lot of work focusing on the homelessness crisis tends to be very dark and features imagery of people suffering; we didn't want to go that route.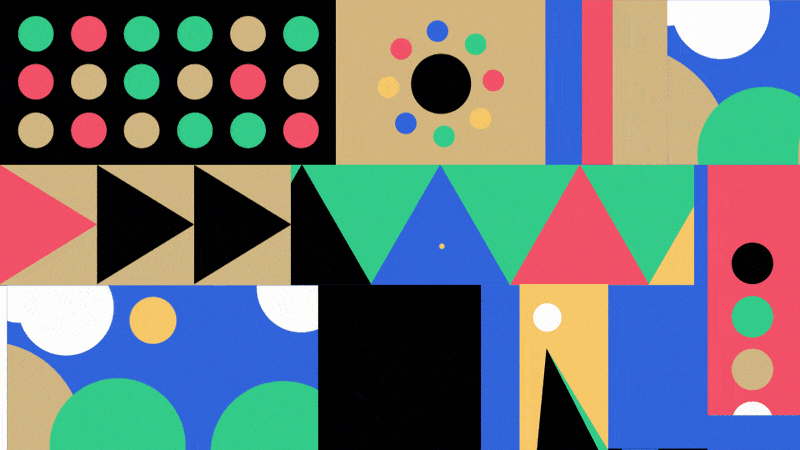 Adam sent over a script shortly after, and I began boarding it out. There were some callouts of suggested visuals, but other spots were left to me to decipher. We wanted to keep things minimal but also interesting. Using a limited shape set, we wanted to create metaphors where possible, without hitting it too much on the head.
I sent an initial cut of the piece to Swell, and we all agreed that a couple of the shots just weren't working as we planned. The general animation flow worked overall, but a few of the shots were holding too long, and there seemed to be an opportunity to push ourselves further.
This was actually when a few of my favorite scenes from the piece came into play.
In the script, there is a line:
"Because this agency would have the power to bypass the red tape and political games that have held up housing efforts in our neighborhoods for decades."
The first pass had "red tape" forming a checkerboard. But, the red squares on the black background looked kind of garish and didn't really fit the mood of the rest of the piece.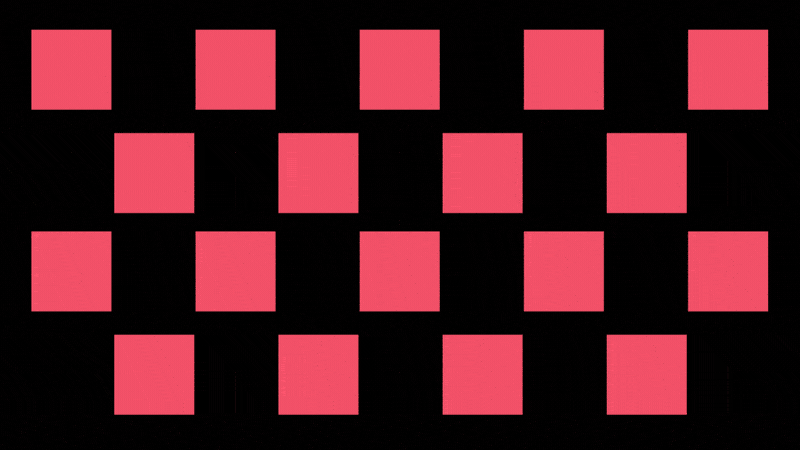 I am not sure who suggested it, but the idea of Connect 4 was brought up. At that point, I shared Alex Deaton's The Library of Economic Possibility with the team. They saw how the balls moved at the beginning of the piece, and they were all in. I knew the moment would be quick– but thought the payoff could be huge.
Another moment that just wasn't hitting was from the line, "And creating a system that works for everyone is an opportunity we can't pass up."
The initial idea was to do something similar to the colored balls rotating around a center anchor point– but it was just falling a bit flat. I thought we could bring in a bit of design from the website and integrate that into the piece in an offset grid with different animation rhythms driving the sentence. The thought was everyone is a bit different, but together we form a unified group.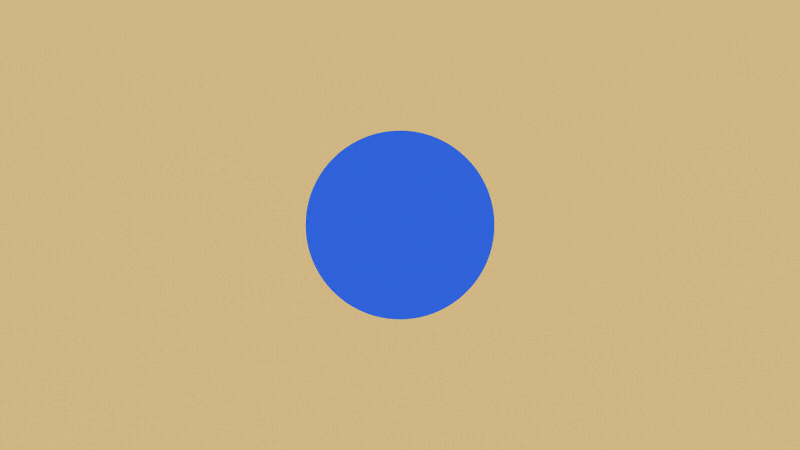 Lastly, near the end of the video, we went back and forth on how to show who currently endorses LACAHSA. The initial idea was to just bring up individual colored bubbles for each endorsement category: housing experts, civil rights leaders, neighborhood leaders, and The LA Times. The animation worked really well as a visual element, but since this was an informational piece first, we then tried to show a wide selection of logos for each organization. The problem was these logos were not necessarily immediately recognizable, so this also didn't feel right. We ultimately landed on the idea of listing out the exact names of the organizations themselves– showing the wide support for such an important cause.
Overall, perhaps what made this project work was the previous collaborations with all the parties involved. I had worked with Greg and Adam for Swell on multiple projects and had worked with the sound designer, Kirk Pearson of Dogbotic, a ton as well. Knowing how to play into each other's strengths and when to push each other a bit further was key. We all felt passionate about the subject at hand.
And, while we are not delusional in thinking that one animated video will solve the enormous problem at hand, we all agree that using your talents for causes you believe in always makes it worthwhile.