Editor's note:
It's Mental Health Awareness Month! And we're behind any and every reason to talk about it.
At Motionographer, Mental Health is something we discuss every day. We share tools and frameworks, check in with each other, try to listen without judgment, and strive to learn from our experiences.
If you've got something you'd like to share, be it a Quickie, an opinion piece or just some reflections on recent events, we want to hear them. Head over to our submissions page, scroll down to OOY and send us your thoughts.
Whatever you have to say, someone out there is waiting to hear it.
---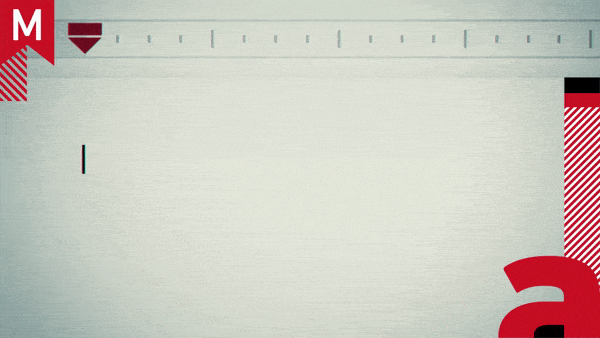 We stepped off the space rollercoaster that is planet Earth in early 2020 and sat in the waiting lounge for over a year. We read, we played games, we went for runs, we drank too much, and we argued with people on the internet. At first, we were just killing time, waiting for our lives to begin again. Meanwhile, lurking in the background, hidden by the shade of perseverance, lay an underlying anxiety that was beginning to bubble its way to the surface.
Over the summer months, we surveyed our lives and the devastation the unrest had caused. Our businesses were in tatters, our finances were a mess, and we were still afraid that our loved ones could be next. Then science met with conspiracy, and people broke off into factions. We covered our mouths and resented those that didn't. The selfless called out the selfish whilst both did what they thought was best. Riots and protests, once a trickle, began to pour on to the streets, with every day a different message, but the reasoning almost the same.
Then, as we finally settled into our role as the observer, passively watching the days pass us by, we used the time to reflect; everything we love about the world can be taken away. There is no certainty. Time with loved ones is precious. Health is important. These are realisations that often come with age, but in the wake of a global emergency, the fast track was open to all.
The feelings of stress, overwhelm, sadness, and fear were not strangers to us; we dug just deep enough to find examples, like the lawyer who searches for precedent. We felt this anxiety when we were made redundant from a job or a relationship. We felt this stress when our grandmother got sick, and it seemed she wouldn't make it through the night. We felt this fear, this terrifying spyhole into our own mortality, well, all the time if we were honest.
Then we realised none of this is new. Sure, on the surface, the restriction of our liberty would have seemed unspeakable until recently. But not only was it already happening all over the world, to people less fortunate than us, we place these restrictions on ourselves, every second of every day.
We hide away, showing only a glimmer of our potential. We worry about money, no matter how much we have. We live in fear of death and sometimes even life.
These are all feelings we've had before. None of this is new.
---
Click here for more information on Mental Health Awareness Month.