Surviving eight years as a motion design studio is no easy feat.
In addition to riding the unpredictable ebb and flow of service work, motion design shops must stay on top of trends in technology and visual communication, manage daily fluctuations of client expectations and strive to fully utilize both freelance and staff team members — all while protecting the most fragile of assets: the creative spirit.
Once the creative spirit of a studio has been damaged, little can be done to repair it and prevent the ensuing downward spiral.
So how do you do it? What are the secrets to survival?
In their eighth year, studio We Are Royale has joined other battle-tested shops to rethink their position in the advertising and marketing landscape. The result is a manifesto, a new web presence and a slightly longer name, one that underscores the inclusive culture of the studio formerly known as simply "Royale."
Two of We Are Royale's founders, Brien Holman and Jayson Whitmore (both Executive Creative Directors), share lessons they've learned while growing their business and nurturing the studio's creative spirit.
Interview
So first things first: You guys are now "We Are Royale," not just "Royale." Why the change?
Jayson In year eight, we decided to really take some time to think about who we are and what we've become: Creative collaborators ushering client briefs into reality.
We've always been We Are Royale doing business as Royale, but we decided to embrace our full name given all of our capabilities. Together, We Are Royale. The idea is that it's not just one but all of us who make the studio — and thus the work — special.






The new logo was designed with the crown being included and supported by "We" and "Are Royale."
Eight years seems like an eternity in this business. How do you think Royale has survived?
Brien We've maintained the humble, ego-free roots that we started with.
Every day we walk into the studio, we're grateful for the opportunity to do what we do.  We genuinely love what we do. There's a lot more to running a business than simply showing up and loving the work — but that attitude, that tone dictates a lot.
Jayson You know, eight years is a long and a short amount of time. I'm reminded eight years has past by how gray my beard is.
We Are Royale was born from a simple concept: Do the best creative for the budget at hand, don't over think or complicate the process and remain as a team so we can all live our lives outside of Royale and bring our influences back to the studio and treat people — both clients and staff — well in the process.
How have you guys changed since launching the studio?
Brien In a lot of ways, we're still the same shop we were eight years ago. We still walk in to the office, crack some jokes and build some great visuals while we're at it.
What has changed is the scope. We work on bigger jobs now, bigger brands, more responsibility and with it, more pressure.  We counter that by growing in talent and number.
We've added to the core team a roster of amazingly creative people who all work together as a team to attack any problem we're faced with.  Every one of us comes at it with a different perspective, which makes our solutions unique.
We're a much more versatile studio now than we ever have been, but we're all grounded by that boutique studio mentality we started with when we were three people in a closet on Sunset Blvd.
What was the motivation for the refresh and the new manifesto?
Brien Two fold: We've grown as a company, diversified what exactly we can do.  We wanted to showcase that fact, while at the same time opening the culture of the studio up to our clients — our sense of humor, our insatiable appetite for anything from the 80's.
The refresh of the site follows the same ideal as the manifesto: Bring people into the culture of the company through our work. Most jobs now that we post on our site will be accompanied by case studies, walking through how we made what we made — and more importantly, why.
Jayson We never really have taken a second to stop and think who the hell are we. Brien, Jen (Lucero, co-founder), and I sat down and really did some thinking. "Who is Royale in year eight and how can we communicate that in a fun way?"
It's hard to say we are a design/animation/digital production studio who can do character and photoreal 3D and that we are trustworthy — blah blah blah. People's eyes glaze over and they say, "So what do you do again?"
We are artists first and foremost, so we welcome a diverse range of challenges that are not on our reel.
My take: Your manifesto blurs the lines between studio and agency — you're emphasizing problem solving and client service, for lack of a better term. Is that intentional? If so, care to expand on that?
Jayson Client briefs are not what they were eight years ago. We get handed very interesting challenges — like coding real-time puppet software from scratch in order to make an immediately updatable character to be blasted out to the webasphere for the World Cup. Or to make a microsite that can produce sweaters that we can actually produce and ship.
Technology and the way we consume media has changed drastically, so we have adapted accordingly.
Brien There are some agencies we work with on a purely conceptual level, helping them create ideas they can take to their clients.
At the same time, there are brands with which we work directly creating traditional 30 second spots. We're here to help, not step on people's toes. We want to make our clients the star — give them confidence with the creative power behind them to succeed.
I feel like not managing growth is the most common reason shops fold. You guys have a beautiful office in Los Angeles and operations in Seattle as well. What lessons have you learned from your growth?
Brien The biggest lesson is to not get too big.  Grow in talent, not in number.
We Are Royale's Los Angeles office
We Are Royale's Los Angeles office
We Are Royale's Los Angeles office
We Are Royale's Los Angeles office
We Are Royale's Los Angeles office
We Are Royale's Los Angeles office
We Are Royale's Los Angeles office
We Are Royale's Los Angeles office
There is a balance in how much freelance versus staff a company can carry. We've managed to strike that balance by upholding the one ideal that lead us to start the company in the first place: Treat everyone fairly.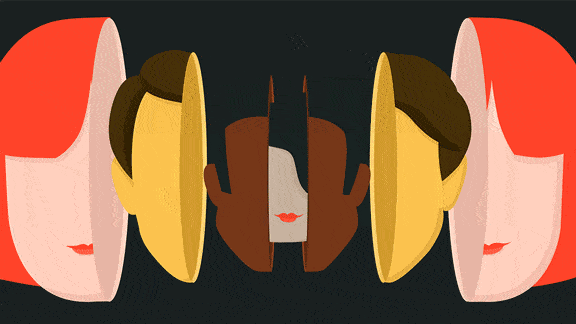 We have a roster of "permalance" that complements our core staff.  At the same time, our core staff can do a wide range of things. We're all generalists at heart, we all wear multiple hats.
On top of that, Jayson, Jen and I are still well in the mix on things, working alongside staff to get the work done.
Jayson Sometimes people ask, "Why do you have a second office in Seattle?" (Hinting, "Why not New York?")
And I respond, "Why not?" Seattle is great, affordable and has world class talent. It also offers a lifestyle that other big cities are incapable of offering. Given that we champion our talents' lives to be rich with family and experiences, we want the environment to fit where the talent wants to live.
Tell me about We Are Royale in 5 years. What does it look like?
Brien Diverse. 30 second spots are becoming "traditional" forms of media. They're almost a legacy format. Time after time, clients are coming to us to create something untraditional.
It's tough to say exactly what that will be, but I can assure you we'll be doing a wide range of those somethings.
Jayson We love to create long form content. We love gaming. We love character animation. We love augmented, mixed and virtual reality. We love traditional 30 second spots, and we really love when we can combine our digital and broadcast capabilities to create a brand new experience for the user. We always want to be two steps ahead of the curve.