Elastic is having a great 2016, packing the first quarter of the year with stunning work.
Their latest release, directed by co-founder Andy Hall, introduces us to the hitherto unknown magical history of The United States of America, as told by J. K. Rowling, author of The Harry Potter franchise.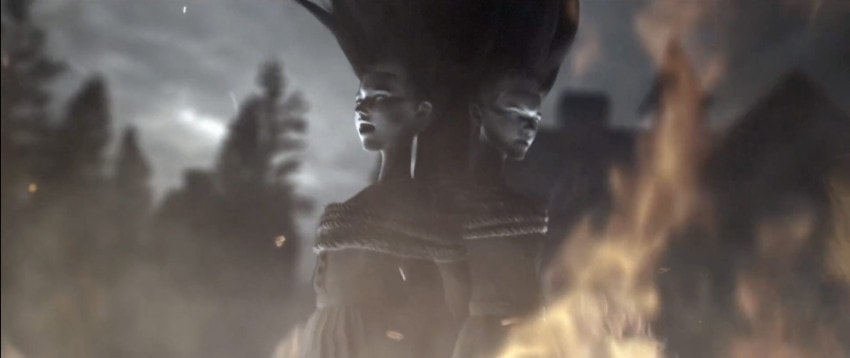 Andy's penchant for immaculately crafted CG-based storytelling is on full display here. The moody, rim-lit world he envisioned is shot through with abundant particle and fluid effects that signal the presence of magic in true Harry Potter fashion.
The spot's practical function is two-fold:
Promote the new US-based stories penned by Rowling and available on Pottermore, the official online companion to the Harry Potter books and films.
Tease a Universal Studios park attraction linked to the forthcoming Potter film, "Fantastic Beasts and Where to Find Them"
Credits
History of Magic in North America
Studio: Warner Bros.
Client: Pottermore
Director: Andy Hall
Art Director: Max Ulichney
Designers: Yi Jen Liu, Michael Realth, Henry DeLeon, Leanne Dare, Lyn Cho
Illustrator: Patrick Arrasmith
Copywriter: Jeff Dinsmore
CG Artists: Rie Ito, Jose Limon, Manny Guizar, Adam Carter, Lindsey Butterworth, Tom Gurney, Abel Salazar, Wendy Klein, Andy Byrne, Vivian Su, Joao Rosa, Tim Kadowaki, Lily Morgan, Ian Ruhfass, Josephina Kang
Lead Compositor: Shahana Khan
Compositor: Maciek Sokalski
Producer: Lusia Boryczko
Head of Production: Kim Christensen
Executive Producer: Belinda Blacklock
Managing Director: Jennifer Sofio Hall
Editorial: JAX
Creative Director: Scott Goldman
Editor: Rodney Newman